NYFW Briefing: New York is (kinda) back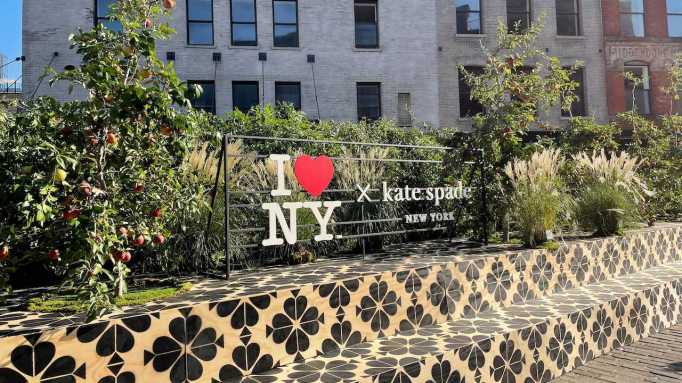 We didn't know it at the time, but New York Fashion Week in February of 2020 was the last we'd see of NYFW for a year and a half. Brands tried digital events, ill-advised outdoor shows in the middle of winter and other alternatives, but with no vaccine, the last two seasons have been hardly existent.
This week is the first NYFW since the vaccine became widely available (it existed in February but hadn't yet opened to the general public, which happened around April). With many brands doing their first show of any kind in 18 months, there was a heavy emphasis today on returns and reintroduction and an emphasis on the city of New York itself.
You have read the maximum number of free articles.
Glossy
+

Membership

Subscribe now for access to unlimited Glossy content, premium research reports, exclusive newsletters, invitations to member-only events and more.
This content is available exclusively to Glossy+ members.
Glossy
+

Membership

Subscribe now for access to unlimited Glossy content, premium research reports, exclusive newsletters, invitations to member-only events and more.
In the morning, Kate Spade laid the New Yorkness on thick with an outdoor apple orchard installation showing a collection in collaboration with the New York Travel Board and its iconic "I (HEART) NY" logo. (The apple orchard, which took several days to set up and includes more than 30,000 apples free for picking, represented The Big Apple, of course.)
For new CEO Liz Fraser, who joined the company in February, celebrating New York specifically was important. It's the brand's home, after all, and it's one of its largest markets. 
Advertisement
"We're a New York brand, we're founded here, we're based here," Fraser said. "Like a lot of brands, we were shaken by the pandemic, so we wanted to make something fun and delightful and safe."
Safety was a major theme at many of the NYFW events today. Kate Spade and Tanya Taylor both required showing vaccine cards before entering and the former was entirely masked, even though it was outside.
Taylor was in attendance at her event in Dumbo, right below the Brooklyn Bridge, a spot chosen specifically for its iconic view of the city and one of its major landmarks. Like Kate Spade, Taylor hasn't held a show since February of 2020, but viewed her event as a herald of the return of New York.
"It's too hard to do a digital show, so we didn't even try," Taylor said. "It's too easy to get distracted, to feel disconnected, so I personally much prefer doing it in person. But this is the first one we've done in two years. I wanted to place it in this iconic New York spot and bring a bit of energy back to the city."
Advertisement
But the narrative that "New York is back" isn't quite that simple. The feeling was especially prevalent before this summer, after vaccinations were becoming widespread but before anyone had heard the words "Delta variant." And everyone assumed we'd be back to normal soon.
That, clearly, was not the case. The impact of Delta, and the brake-slamming effect it had on New York culture, was apparent. Masks and vaccine cards were required everywhere, and some events, like a Miansai dinner on Tuesday night, were even canceled outright due to Covid concerns. At the Imitation of Christ show at St. Mark's Church in the Bowery, a last-second change saw the audience filing out of their seats and back outside the church for an impromptu outdoor walk and dance performance by the brand's models. No reason for the change was given.
For Kate Spade CMO Jenny Campbell, it's important to remain cautious with messaging when the circumstances of the pandemic can change rapidly. She said the brand has been careful about all of its communication, even having a long debate about whether to show dancers in its latest TikTok campaign dancing through the streets of New York with masks or without. (They settled on no masks, given that all the dancers were filmed outside.)
Campbell said she plans to begin reintroducing small outdoor activations in the city and outside of New York over the next six months. She'll slowly ramp them up in scope if the pandemic circumstances seem favorable.
Advertisement
So while this is the first NYFW in more than a year where we can all meet up in person and share awkward elevator rides at Spring Studios together, it isn't coming without some strong caveats. New York is (possibly, maybe) back.
5 questions with celebrity stylist Dani Michelle
Celebrity stylist Dani Michelle showed off her new curated collection for DSW Shoes on the rooftop terrace of the Public Hotel this afternoon. It was a combination of upscale brands like Gucci with a vast array of obscure and independent designers, shown wreathed in flowers. The presentation was followed by a windswept lunch on the terrace.
She's worked with celebrities from Justin Bieber to various members of the  Kardashian/Jenner clan. In curating her DSW collection, she said she was given access to a vast array of shoes to pick from and tried to curate something eclectic.
How did the partnership with DSW start?
"We started working on it maybe three months ago. I started just by selecting from their website and then, depending on what shoes I wanted to highlight, we did photoshoots to show how I would style them."
Any particular trends or categories you wanted to hit?
"We kind of collaborated on what the big trends would be, but there are things like a lug boot with a big sole, neutrals, which are always big for me, and sneakers, which DSW wanted to bring into the mix. Those were the big overarching categories."
Advertisement
Has your curation or styling strategy changed much over the last year?
"Fashion's always changing, so the accessories and the trends and the style are different all the time. For me, a timeless style accessorized with a trendy shoe or bag is a good way to keep your finger on the pulse."
Any favorite pieces from the collection?
"There are some Gucci clogs, there are these pony Uggs, lots of things with zebra print, leopard print, giraffe print. There's basically no animal print I don't like. One thing that stood out is that I've never worn Crocs, but people are so obsessed with them, so I wanted to make sure we got a pair of those in there. I picked the glitziest, most outrageous ones I could find."
How did you balance between big brands and independent designers?
"Fashion is all about the range. In my styling, I love to support small brands because there's so much great talent out there. Obviously, the luxury brands are great and they set a lot of trends, but you can find so much great stuff by going to the smaller brands."
Overheard
"I swear to god, I don't need any more mugs, thermoses or notebooks with a brand's logo on it. Or alcohol. I am alcoholed out." -a journalist at the DSW event, on brand mailers
"I like her, but she's wearing a Brandy Melville hoodie." -a teenager at the Starbucks on E 13th Street
Advertisement
Get news and analysis about fashion, beauty and culture delivered to your inbox every morning.