To receive the Glossy Pop newsletter in your inbox every Friday, click here.
All products featured on Glossy Pop are independently selected by our editorial team. However, when you buy something through our retail links, we may earn an affiliate commission.
Celebrity stylist Molly Dickson's new capsule collection with Madewell is designed to help the retailer draw in a new, younger and edgier audience.
Dickson's client roster includes Sydney Sweeney, Mindy Kaling, Lucy Hale, Sadie Sink, Kelsea Ballerini and Cami Mendes, the latter of whom appears alongside Dickson in the Madewell collection's campaign imagery.
The Madewell partnership marks Dickson's first product collaboration. For the last year, she and Madewell have been working on the collection, which centers on the retailer's hero category: denim. The 12-piece collection was announced on August 3 and became available to purchase on Friday. Several of Dickson's celebrity clients, including Kaling and Ballerini, have posted about it — a coup for Madewell as it looks to expand brand awareness, particularly with a younger generation.
Internally, J.Crew's younger and currently better-performing brand is in a moment of transition. On Tuesday, it announced a new president, Adrienne Lazarus, formerly at DTC intimates brand Cuup, which was recently acquired. She will report to Libby Wadle, CEO of J.Crew Group, who will continue to oversee both brands. In part because of the changing of the guard, Madewell's team was in flux during the reporting of this story. According to WWD's reporting on the new president, Madewell generated around $700 million in revenue in 2018 and has not yet reached $1 billion in annual sales.
As for why Dickson made sense for Madewell, which is also amid a creative reinvention, the brand was "drawn to Molly because she is at the forefront of trends with a keen eye for what is next in fashion," said a Madewell representative. "We love that her everyday style aligned with the elevated casual vibe we have at Madewell."
They added, "We worked with her on a fresh approach to denim that would marry the utility and timelessness of Madewell denim with current trends. She brought … creativity to the process, and her style POV shines through in the final product."
The focus on denim felt true to Dickson's style, they said. What's more, denim is Madewell's signature. The brand's Instagram bio reads: "The perfect jeans do exist."
"Molly's expertise with red-carpet looks translates to ready-to-wear. She is behind some of the coolest trends and street style fashion — for example, cutouts and bra tops," the spokesperson said, referencing looks worn by Sweeney, Mendes and Ballerini.
Madewell also prides itself on "supporting up-and-coming creatives," they said. Through its Hometown Heroes program, Madewell sells third-party, local creatives' work online and in stores. This further positions Madewell as a center of discovery, offering new brands customers can engage with. As for prior collaborations, it teamed with Chava Studios, created by emerging designer and Madewell alumn Olivia Villanti for spring 2023.
Fashion collaborations with stylists are becoming increasingly popular, which — along with social media — has brought new attention to the experts who make celebrities look their best. Earlier this week, stylists Danielle and Alix introduced a collection with fitness apparel brand Terez. And stylist Maeve Reilly has done numerous brand collaborations, with brands including BCBG and Bloomingdale's in-house brand Aqua.
Madewell's capsule collection with Dickson includes items that are a little edgier than the retailer's typical assortment. "Madewell gave me free rein," Dickson said.
While the brand offers cargo jeans, the Dickson take on the trend has a buckle across the crotch. Another Dickson-designed style, the Fitted 1991 Straight Cut-Out, features sexy peeks of skin where pockets would normally be. Some of Madewell's 1.4 million community members on Instagram seemed confused by this trend-forward look. One took a punny approach, writing, "These pants are out of pocket." Meanwhile, commenters on Dickson's posts (265,000 followers) were excited about them, perfectly serving Madewell's strategy of bringing in a new audience. One commenter wrote, "Also I NEED those cut out jeans asap please 🙏🏻 👖." When asked if only tiny-sized women like Dickson's average client can wear such a style, Dickson assured that this is not the case — though she advised wearers to size up. The jeans are offered in waist sizes 23-33.
In the campaign, the Oversized Overall is shown belted. It was designed to be big enough to do so, Dickson said. And it distinguishes the style from other overalls on the market.
In addition to Dickson, Madewell wanted to feature one of her celebrity clients in the campaign. Dickson sent over a list, and Madewell chose Cami Mendes as the best fit for the brand.
According to Dickson, Mendes liked the pieces so much, she asked to take them home. "I was like, 'They're embargoed; you can't wear them yet!'" As soon as the collab was announced, Mendes immediately wore the Micro Mini Skirt and posted a pic of it on social media.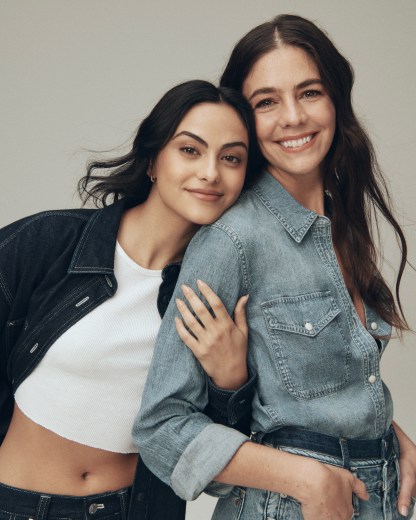 As a stylist, Dickson's domain is mostly the red carpet and press junkets, where the attire tends to be dressier. Explaining the process of collaborating with designers like Oscar de la Renta for red carpet looks, she said, "We send inspo — imagery, a color. And then the designer sends back a couple of sketches. From there, we might ask to change the sleeve, or something like that." With Madewell, she was given creative control, and she liked it. When asked if she'd want to design more, the answer was an emphatic yes.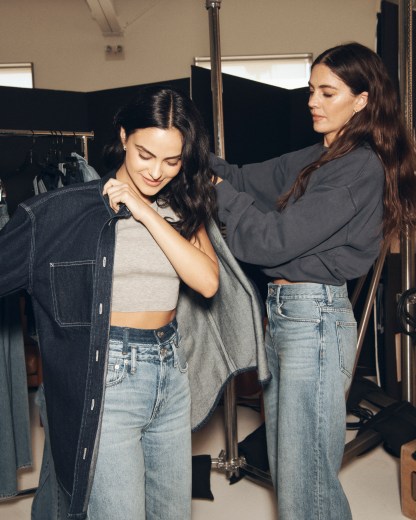 As part of the collaboration's rollout, Madewell is using social content designed to take its followers behind the scenes of its creation. That includes looks at Molly's initial brainstorms with Madewell's team, as well as "a day in the life with Molly, meant to pique the interest of anyone who is curious about the industry," said the Madewell representative.
Madewell is also leveraging Dickson's expertise to share styling hacks with its community. "On our Instagram Reels, she breaks down how to crop a sweatshirt, how to style a belt with overalls, etcetera. Even if you don't snag a piece of the collection, our social content creates an opportunity for you to get that one-on-one time with Molly," the Madewell representative said.
TikTok is also a focus. "That channel allows us to be discovered by a younger demographic that may not be familiar with Madewell yet," the spokesperson said. A Madewell post in which Dickson and Mendes rif on a "Grey's Anatomy" trending sound has over 50,000 views.
"We want to continue to collaborate with emerging tastemakers who are aligned with our approach to style. This gives us the opportunity to continue creating versatile options that provide a foundational wardrobe for our customer," the spokesperson said. Though the brand would not confirm or deny that other celebrity, or stylist collaborations might be soon forthcoming, it seems likely.
DTC jewelry brand doubles down on anklets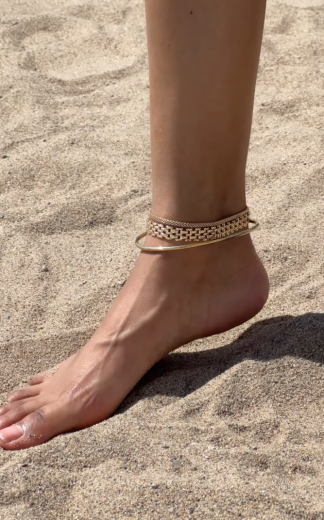 Though seemingly suddenly hot among influencers, Jenny Bird, isn't new — the jewelry brand launched in 2008. However, it didn't launch anklets, one of its hottest product categories, until 2020. That's when Jenny Bird, the namesake founder, designed the brand's now best-selling Priya anklet, an $80 snake chain style. Since 2020, the Priya anklet has accumulated a waitlist three times. The brand has sold over 8,000 of the original SKU and now offers 10 styles.
"The 'it' place to adorn ourselves rotates around the body," Bird said. "For the past two decades, our focus has been on bib necklaces and bracelet stacks, and then [it was] necklace layering, and then, recently, chunky earrings. It has been a long time coming for the ankle to have a moment in the sun, figuratively and literally."
The trend also reflects the times, she said. "Anklets are speaking to the zeitgeist of this post-pandemic life, in which most of us have abandoned heels for comfortable shoes and barefoot days working from home. This laid-back lifestyle that's no longer saved for vacations calls for dressing up the ankle versus dressing up overall."
The brand's homepage currently has a callout announcing itself as "your anklet destination."
"To say the growth of the category has been explosive for us is an understatement," Bird said. Jenny Bird's sales for 2023 will be 15x what they were in 2020 and up 66% from last year, she said.
Bird doesn't see anklets as a trend anymore, but rather as a wardrobe staple, "just like earrings or necklaces." Shop accordingly.
Spate Trend Watch: Jelly nails are the latest must-have mani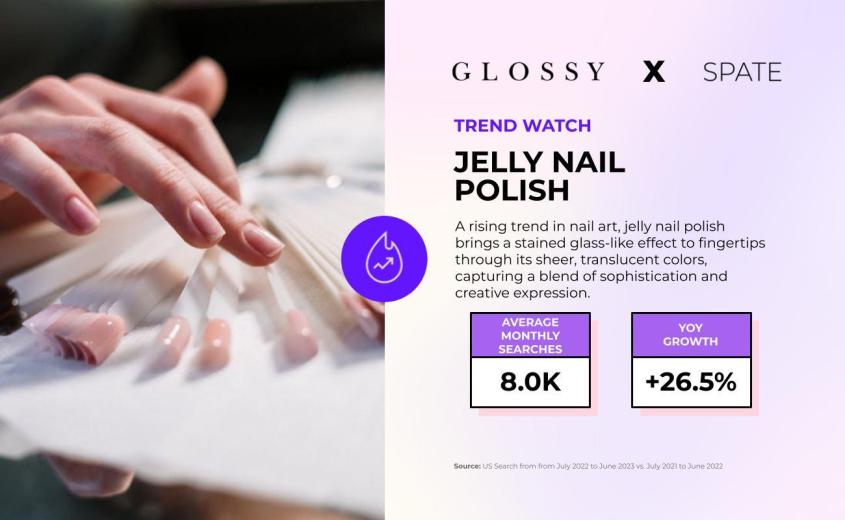 It seems there's a new nail trend every week. Right now, it's all about "jelly nails," or nails with a translucent, jelly-like finish. Like many nail trends, the origins of jelly nails trace back to K-beauty. The trend is now being Google-searched 8,000 times a month, up 26.5% from last year, according to Spate data.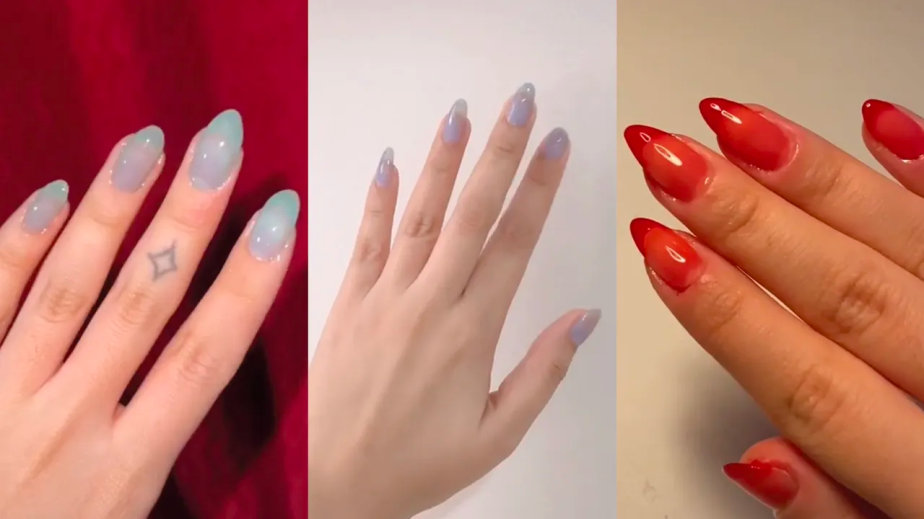 The "jelly" color is less important than the finish. And, notably, the trend spans both regular polish and gel formats, suiting the preferences of more beauty enthusiasts.
Beyond aesthetics, the appeal of jelly nail polish includes sensorial pleasure, as the glossy, almost translucent finish imparts a sense of lightness. It also feels nostalgic — think: jelly shoes at the beach or Jell-O.
"Jelly nail polish's extraordinary ability to manipulate light and capture one's unique essence catapults it to a leading role in the world of nail fashion. Whether the consumer is drawn to nails mirroring the enchanting allure of stained glass or searching for a platform for inventive self-expression, jelly nail polish vividly represents the ongoing evolution in personal adornment and artistic exploration," said Yarden Horwitz, co-founder of Spate.
Inside our coverage:
Aerie is prioritizing localization and bras for fall
From Mikayla Nogueira to Jennifer Coolidge, E.l.f. Beauty's growing marketing spend is paying off
Beauty & Wellness Briefing: TikTok goes all-in on small to medium beauty brands with new ad program
Reading list:
Amyris files for chapter 11 bankruptcy
Erewhon's latest must-try juice marks its first-ever beauty collaboration