After launching on July 5, Meta's text-based social platform, Threads, became the fastest-growing app in history, reaching 100 million users in its first five days. It's seamless to join, with new users given the option to automatically follow the same accounts they follow on Instagram, allowing for the quick dopamine hit of a quickly growing follower count.
As Jenna Rennert, a former Vogue editor-turned-influencer put it, "It's so easy to get from one [app] to the other. It feels like a natural progression. You don't have to explain to people, like, 'Oh, hey. There's this new app called Threads." Rennert has 113,000 followers on Instagram; 117,000 on TikTok and around 8,500 on Threads.
Among Threads' users are a plethora of beauty and fashion brands and content creators, many of whom are still grappling with whether to embrace yet another new platform. Others, however, are wholeheartedly — and rapidly — jumping in, with some seeing Threads as a place to unleash another, more unfiltered side of their personality. The app is also emerging as a forum for short conversations, which are a cross between a lower-stakes Reddit thread and a more involved Instagram comments section. Influencers including Mikayla Nogueira (137,000 followers on Threads), Manny Gutierrez, aka Manny MUA (128,000 followers on Threads), and Tinx (50,000 followers) have all joined the app.
The app is not yet monetizable for influencers. So, for now, it's a place where they can post freely, without thinking about how something may look alongside a piece of sponsored content. For Kate Glavan, a Gen-Z wellness and running influencer, Threads marks her first time using a text-based app — she's never used Twitter. She was hesitant to download yet another app, but after giving in, she realized it was the first time she had a "platform to issue my little thoughts," she said. So far, those thoughts include musings on beauty products from Supergoop and La Roche-Posay, a report of a Barbie-core Saks Potts halter top purchase, and details of her wellness rituals, which include daily Epsom salt baths.
She clearly sees more potential. A week ago, she posted, "who wants to HMU to do the first brand deal ever together on threads !!! let's make history." A number of brands replied expressing interest, while one user wrote, "Pls keep this a safe space I beg of you." Glavan has 113,000 followers on TikTok; 34,000 on Instagram and nearly 4,000 on Threads. On TikTok and Instagram, her partners include Hoka and Outdoor Voices.
Nicol Concilio, a beauty influencer with 362,000 followers on TikTok and 1.1 million on Instagram, has amassed 32,000 followers on Threads. She questioned whether brands will soon be adding a Threads post as a deliverable when signing on influencers for big Instagram campaigns.
For now, Glavan said, talking about a product on Threads feels somehow less salesy than it does on other apps. "Sometimes on Instagram [and] TikTok, it can feel like being a salesperson when I'm constantly mentioning products, and that's something that I try not to do often. … I'm not someone to do like a PR unboxing," she said. "Oftentimes, I don't necessarily want to produce a whole photoshoot or video of something. … So when I was thinking about that Saks Potts top, Threads felt like the perfect platform. It's [good] for sharing more of that everyday stuff."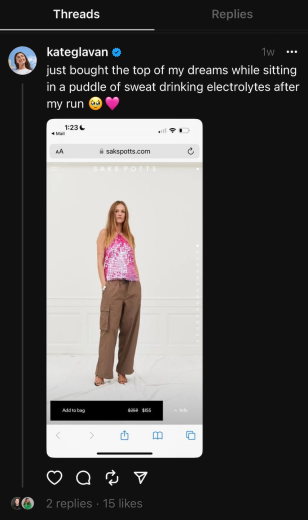 Glavan is also the co-founder of a social media-based wellness community and podcast called Sea Moss Girlies, which has 43,000 followers on Instagram and now 4,800 on Threads. Quickly, Threads is proving fruitful for community building, she said. "We've been looking for a way to get engagement with our community, because Instagram [engagement has come down to] liking memes and talking in the comment section. We want to see more moments throughout someone's day — like, what does their wellness routine look like? What are the messy, ugly moments? Threads is a really good platform for community engagement in wellness," she said. On Sea Moss Girlies' Threads account, Glavan shares memes, promotes the podcast and reposts followers sharing their own "sea moss girlie moments." Those include midday Epsom salt baths, mental health walks and eating avocados.
Likewise, Concilio said Threads is valuable for beauty creators. "At first, [I was] like, 'Oh, God, here we go. Another app.' Because as a creator, it's already difficult to post on, Instagram, YouTube, TikTok, Twitter, all these platforms. … I was really into Lemon8 for a minute. So I was like, 'Is this gonna be like a BeReal or Lemon8, where I'm really excited at first, and then I just kind of forget about it?' But I feel like Threads is actually here for the long run," she said.
"I like that it has so many open discussions, especially in the beauty world. [There are] many people saying things like, 'Let's talk shop: What are your must-haves? What do we need?" Concilio said. In one of her early posts, she posed a juicy question: "What are some beauty brands that y'all think need to step it up?" It got 20 replies. Concilio has also engaged with beauty brands on the app, replying to posts from brands including One Size and Briogeo.
Rennert said she sees potential for using Threads to foster deeper connections and conversation with her followers. After all, when an influencer posts about a product on their Instagram Stories, the only way to reply is to personally DM them — something not everyone wants to do. On Threads, a reply is public, allowing users to chime in on a larger conversation and participate in a larger community. Rennert said the engagement is higher than she'd anticipated and larger than it is in the comments section of most of her Instagram posts. A post in which she asked followers about their current favorite eye cream got 39 replies and 17 likes. Contact feels direct, whereas posting on Instagram can often feel like throwing things into a void, she said.
To that end, Rennert said, "If you're going on Threads, you're looking to join a conversation, and you're looking to engage with someone in a way that you don't on Instagram or Tiktok. When you're going on an Instagram or Tiktok, you're scrolling, you're looking to be entertained, [and you're moving on]."
It should also be noted that beauty is a topic that lends itself well to open-ended questions. "Beauty is something where you ask your friend, 'Hey, is my mascara, OK?' Or, 'Have you guys tried that new Maybelline mascara? It was great,'" Rennert said.
For her part, Concilio has been experimenting with the types of content she posts to Threads, especially as she's aware of some "anti-creator" sentiment on the app. Think: comments like the aforementioned "beg of you" one in Glavan's replies. Concilio decided to take a risk and post a video she created about a hack for avoiding makeup marks when wearing sunglasses. It received 18 replies and 264 likes — big numbers for a brand-new app. "It actually got really positive feedback. I was shocked because I was [worried] everyone was gonna hate me for posting actual content on here," she said.
All three influencers who weighed in for this story noted that freedom associated with an app that, especially given its text-only format, does not require the polished aesthetic of Instagram. The rejection of a polished look is said to have contributed to TikTok's popularity, as well. BeReal's, too — even if only momentarily. "I feel like I can be a bit more unhinged, in a way," Concilio said. She noted that she's been experimenting with meme-making for the app, too.
Still, it can't be said that a polished aesthetic is totally out of style: Emerging Lemon8 relies on it, plus Pinterest remains popular.
During Amazon's Prime Day this week, both Concilio and Rennert used Threads to share links to their shopping picks. Though they may have annoyed a follower or two in doing so, it was also a savvy move — while Instagram and TikTok were inundated with creators' Prime Day picks, Threads was not.
Though the app does not provide analytics to creators, Rennert believes that sharing the link to her picks via her Threads account boosted her overall Prime Day affiliate commission. "Being on Threads is a way to promote those links that [followers] may have missed," she said. "I see it as a great way to recommend products to my followers, but I also think it's going to be an interesting place for link sharing. That's because you can't click on links from a Reels or an Instagram post or, really, a TikTok; you can only link from your profile or from stories."
While the future of Threads remains to be seen, Rennert said she's inspired to continue posting, particularly given the app's connection to Instagram — already a key part of her livelihood. "Do I have any idea of where this is going? How long it's going to last? Of course not. But I'm liking the conversation, and I'm liking how it's becoming a way to connect with followers."
How Tatcha is using Threads to promote its new launch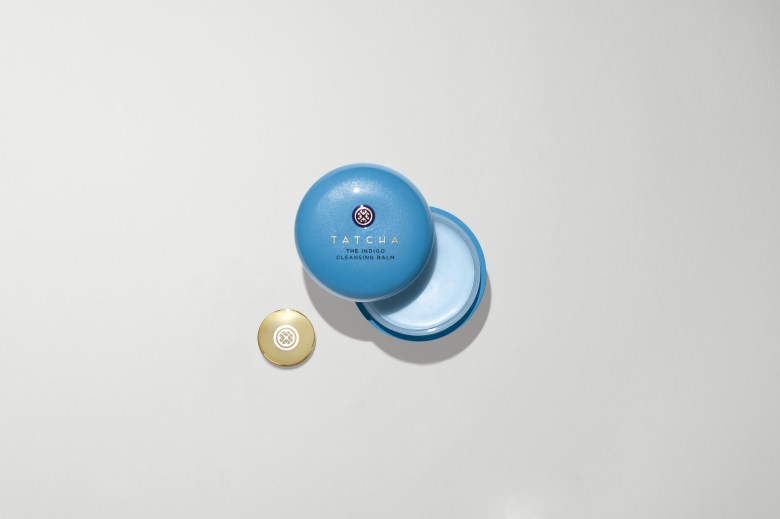 Tatcha is launching a new product, the Indigo Cleansing Balm, on July 15. But if you follow the brand on Threads, where it has nearly 42,000 followers, you likely already know this. On Instagram, the brand has 1.2 million followers, on TikTok, it has 64,000. It does not have a presence on Twitter.
The second line of the brand's bio on the new app reads, "Coming Soon: The Indigo Cleansing Balm." A GIF previewing the product posted on July 10 earned 43 replies and 222 likes. Of the decision to preview the new launch on the new app, CMO Kylene Campos said, "The launch of Threads presented a new opportunity for us to connect with our existing community as well as make connections with new people. Giving this audience one of the first looks at our new Indigo Cleansing Balm was the perfect way to start new conversations with the growing Threads audience."
As the app is so new, Tatcha plans to adapt its dedicated content as it evolves, staying "agile" and adjusting its strategy as its audience develops. That said, early plans include using the platform for product education, including answering questions about new products. The Indigo Cleansing Balm is part of an established Indigo collection, which also includes an overnight cream.
For this launch, TikTok and Instagram remain priorities, Campos said.
Threads is garnering high engagement for brands that use it to communicate conversationally with their communities. Early examples of popular accounts on the platform include Ulta Beauty (267,000 followers), Rare Beauty (422,000 followers) and One Size (18,000).
"Threads provides a unique opportunity to engage people through personalized and engaging conversations," Campos said.
Collabs of the week
Ganni x Parade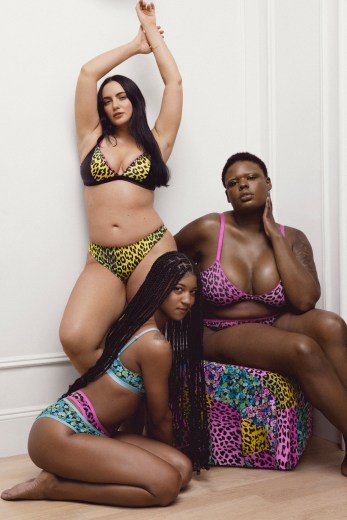 Gen-Z underwear brand Parade has scored its coolest collaboration yet, with everyone's favorite sustainable Danish brand, Ganni. The capsule collection includes bralettes, briefs, a thong and a catsuit, each offered in an inclusive size range of XS-3XL. The goods, which come in recyclable Silky Mesh and Glow Satin fabrics, are available on both brands' websites and select Ganni stores. Prices range from $25-$95.
Favorite Daughter x Saint Jane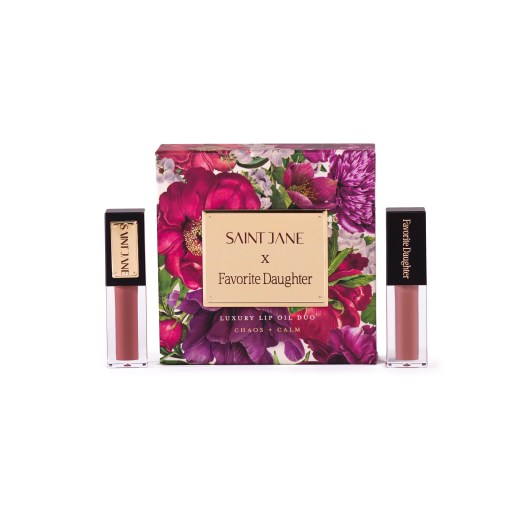 For its first foray into beauty, Favorite Daughter, the beauty brand helmed by influencers and entrepreneurs Erin and Sara Foster, collaborated with Saint Jane on a set of Lip Oils dubbed "Chaos," a neutral brown and "Calm," a sheer nude. The formula is infused with calming chamomile and brightening vitamin C, and the products are available as a set for $50.
Spate Trend Watch: Makeup dupes are (still) on the rise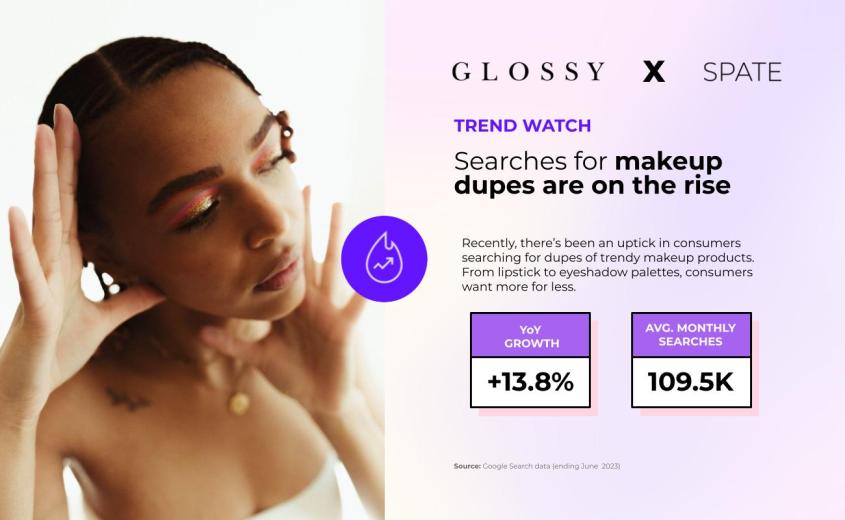 Hot-girl summer is on a budget this year. Searches for dupes across the makeup category total around 109,500 per month, an increase of 13.8% from July 2022 to June 2023.
In makeup, consumers are most seeking dupes for the Charlotte Tilbury Flawless Filter, the Dior Addict Lip Glow Oil and several MAC products, including the Prep & Prime Fix+ Makeup Setting Spray and the Matte Lipstick in Velvet Teddy. "Elf flawless filter dupe" — referring to the E.l.f. Halo Glow Liquid Filter — receives an average of 1,600 searches per month, highlighting the growth of mass brands creating takes on pricier contemporaries.
"Beauty lovers have always been obsessed with insider secrets, especially a dupe that saves money but might be challenging to find. However, with the rise of platforms like TikTok and Amazon, consumers can not only find dupes more easily, but they can also share which products they want to see duped," said Yarden Horwitz, co-founder of Spate.
With the rise in affordable makeup dupes, higher-end brands may have a challenge ahead of them. This applies to skin care, too, where dupe searches have increased 39.4% year-over-year.
Inside our coverage
Influencer Sami Clarke's Form fitness platform sold out of its apparel line on day 1
Junk Theory wants to teach Gen Z about the fate of beauty empties
Beauty & Wellness Briefing: It's a Barbie world, and we're just living in it
Reading list
How a press trip comes together
"Latte Makeup" is hands down the prettiest trend on TikTok right now