After Burberry drops exotic leathers, will more brands look for leather alternatives?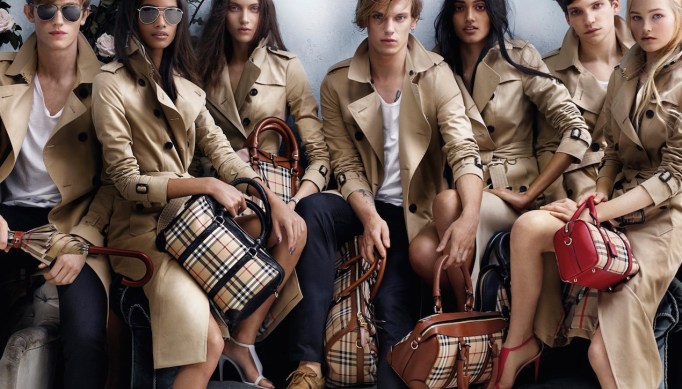 On Wednesday morning, Burberry announced in its fiscal year 2022 earnings call that it would ban the use of exotic leathers, including python and alligator skin, while continuing to use the more common cow leather. 
This aligns Burberry with a growing list of luxury brands like Chanel that have outlawed the use of exotic leathers. But while the last few years have seen luxury brands dropping fur entirely, it's rare to see brands giving up leather outside of exotics, which make up only around 1% of all leather sales, according to Catherine Roggero-Lovisi, president and COO of biomaterial company Modern Meadow.
You have read the maximum number of free articles.
Glossy
+

Membership

Subscribe now for access to unlimited Glossy content, premium research reports, exclusive newsletters, invitations to member-only events and more.

SUBSCRIBE

Already a member?

Already a member?

Login

Logout
This content is available exclusively to Glossy+ members.
Glossy
+

Membership

Subscribe now for access to unlimited Glossy content, premium research reports, exclusive newsletters, invitations to member-only events and more.
Fur and leather have had interesting relative trajectories. Luxury fashion brands have embraced both for decades, but within the last five years, the demand for fur sharply fell off. Brands like Armani, Alexander McQueen, Oscar de la Renta and even conglomerates like Kering all dropped the use of fur. Still, restricting the use of leather entirely is far less common outside of brands that are specifically built around sustainability like Stella McCartney and Veja.
But public opinion is changing around the use of leather. A 2019 survey from Vogue Business found that 37% of consumers in the U.K. and 23% in the U.S. are opposed to the use of any kind of leather in clothes.
Advertisement
So why is leather still heavily used in fashion? Two reasons: leather is much harder to divest from than fur and the technology for leather alternatives is still fairly new.
Fur is not necessary for clothing and is typically used for decorative purposes. Leather, on the other hand, is the principal material of many categories like bags, shoes and outerwear. Leather goods are also big money-makers for brands, with Burberry saying that its leather goods category was one of its highest growth segments this quarter, growing nearly 30%.
Dropping leather also means a replacement must be found, and often, the most common leather alternatives are petroleum or plastic-based. Those materials have their own sustainability concerns. 
"The problem that a lot of material innovation is working toward right now is around leather," said Amanda Parkes, chief innovation officer at Pangaia, speaking to Glossy in October. "A totally vegan leather that is also synthetic-free and has no petroleum in it is still a new concept. We need as many versions of this as we can get. In science, often when multiple people are working on the same thing, you get different solutions that can build off each other."
Advertisement
But there have been great leaps in leather alternatives in the last year, many of which are based on plants or mushrooms. MycoWorks, a company that develops and sells mushroom leather, worked with Hermès last year, and Bolt Threads, another mushroom leather company, began supplying mushroom leather to Adidas and Lululemon.
Roggero-Lovisi said that plant-based leathers can have durability issues that make them harder to work with. So more alternatives, like Modern Meadow's own bioengineered protein materials that are not plant or petroleum-based, are catching on as well.
"The biggest problems facing leather alternatives are performance, scalability and availability," Roggero-Lovisi said. Even leaders in leather alternatives like Modern Meadow or MycoWorks are only a few years old, after all. "It's complicated, but where there's a will there's a way."
Get news and analysis about fashion, beauty and culture delivered to your inbox every morning.