All products featured on Glossy Pop Shop are independently selected by our editorial team. However, when you buy something through our retail links, we may earn an affiliate commission.
Black History Month is in full swing, and what better way to celebrate the heritage month than by supporting a Black business? According to data from Crunchbase, Black entrepreneurs receive less than 2% of VC dollars each year. For Black women, the number is even lower, at 1%. With the disparities Black business owners and founders face, investing in the underrepresented group by purchasing their products is an effective way to help close those gaps.
You can find Black-owned and operated businesses in every category, especially beauty. Yet Black-owned beauty brands only make up 2.5% of the revenue in the industry, based on stats from McKinsey & Company. But in the last few years, Black representation in the beauty industry has been steadily increasing. Mega-retailers, including Sephora and Ulta, have launched accelerator programs that are primarily committed to promoting and funding innovative BIPOC beauty brands. To date, up-and-coming buzzy brands such as Oui the People and Ourside have been selected for the prestigious incubators.
With so many Black beauty founders now receiving the resources and funding they need, many exciting new brands have developed. Known for everything from skin care to lip oil, the following are among the most popular Black-owned beauty brands.
Topicals
Founded in August 2020, Topicals' clinically-backed products mixed with its strategic IRL and digital marketing made the skin-care brand an instant hit. In fact, no doubt helped by all the brand's social media buzz and positive reception from consumers, founder Olamide Olowe became the youngest Black woman to ever receive over $10 million in funding, in 2022.
Featured
Visit the Pop Shop to browse all products featured in Glossy Pop.
54 Thrones
Inspired by Africa's rich culture and the beauty rituals of locals, 54 Thrones has earned a lot of attention. The brand, which received 15 Percent Pledge's first-ever Achievement Award in February, was founded in 2016 by Christina Funke Tegbe. 54 Thrones was also featured on "Oprah's Favorite Things" list in 2020.
Featured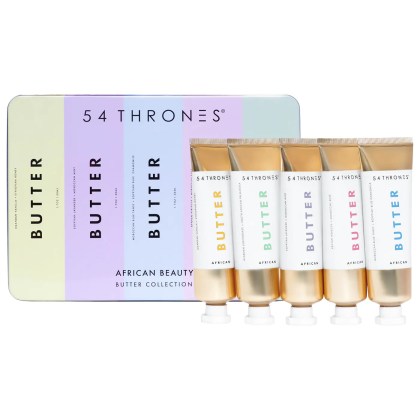 If your partner is a beauty addict who's always online, this line of body butters from 54 Thrones is the perfect gift. The brand has been gaining a lot of traction and has over 3.6K likes on Sephora.
Visit the Pop Shop to browse all products featured in Glossy Pop.
Ami Colé
Ami Colé's products have become staples among clean beauty fans. The brand, which was founded in 2020 by N'Diaye-Mbaye, went viral for its Lip Treatment Oil and Skin-Enhancing Tinted Moisturizer — both are now available to shop on Sephora's site. Since its inception, Ami Colé has received multiple beauty awards and much recognition.
Featured
Visit the Pop Shop to browse all products featured in Glossy Pop.
Oui the People
Karen Young launched Oui the People with a single product in 2014. In 2022, the brand receive over $3 million in funding, making Young one of the few Black women to raise over $1 million. That same year, Oui The People was selected for Sephora's 2023 accelerator program. Oui the People owes its success to its inclusive-forward mission, its marketing and its body-care products.
Featured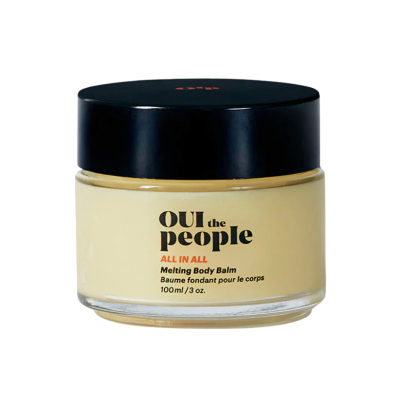 With so many body butters and creams on the market, it can be daunting to find the one perfect for your skin. The Melting Body Balm from Oui the People, however, is jam-packed with plant-based retinol and adaptogens that'll make any skin type shine.
Visit the Pop Shop to browse all products featured in Glossy Pop.
LYS Beauty
LYS, which stands for Love Your Self, is a brand of clean, vegan beauty products that was founded in 2021 by Tisha Thompson. LYS Beauty's unique packaging, simple and effective formulas, and affordable price points have earned the brand loyal fans. Currently, LYS Beauty's best-selling products, including a serum foundation and a matte lipstick, can be found at Sephora.
Featured
Visit the Pop Shop to browse all products featured in Glossy Pop.
Ries
When Megan Graham founded Ries in 2022, her main objective was to create a sustainable brand at the intersection of beauty and travel. She then participated in Sephora's accelerator program. Ries is now revolutionizing how consumers travel with its reusable, versatile bottles that can be used to pack any product.
Featured
Visit the Pop Shop to browse all products featured in Glossy Pop.
Shop more Pop-approved products at the Glossy Pop Shop, here.