'Scarcity, exclusivity and storytelling': Re/Done's Sean Barron on what millennial shoppers want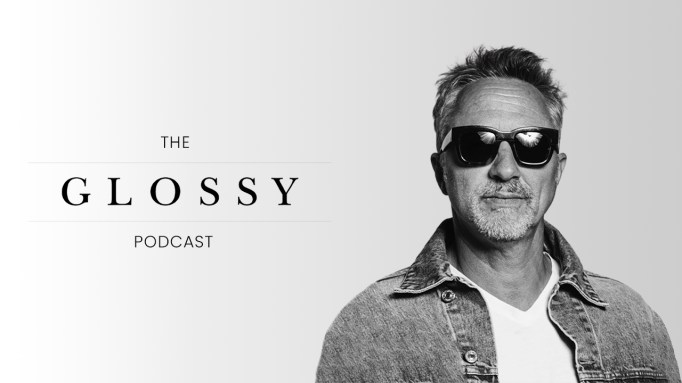 Subscribe: Apple Podcasts | Stitcher | Google Play | Spotify
You have read the maximum number of free articles.
Glossy
+

Membership

Subscribe now for access to unlimited Glossy content, premium research reports, exclusive newsletters, invitations to member-only events and more.
This content is available exclusively to Glossy+ members.
Glossy
+

Membership

Subscribe now for access to unlimited Glossy content, premium research reports, exclusive newsletters, invitations to member-only events and more.
Re/Done co-founder Sean Barron never set out to launch a sustainable denim brand. 
"We thought it was a project," versus a company, he said on the latest episode of the Glossy Podcast. His business partner, Jamie Mazur, "had this idea of taking Levi's apart and making jeans that fit girls," Barron said. "It took nine months for us to make that work. Then we built a website." 
Advertisement
On the brand's launch date in 2014, after Bella Hadid hyped the brand in an Instagram post, the first pairs of Re/Done denim sold out in 12 minutes and attracted a 1,200-person waitlist. "Vogue and every kind of media covered it," said Barron. "It was like, 'Oh, maybe we have something here.'"
Now, Re/Done is the biggest purchaser of vintage Levi's worldwide. To date, it's upcycled 120,000 pairs of Levi's. 
The company's ongoing partnership with Levi's is key to its success among millennial shoppers, said Barron. 
"What resonates and [works] to build a community in the millennial space are [styles] with scarcity, exclusivity and storytelling. And those three [characteristics] actually live inside of one pair of Levi's," said Barrron. "If you have a vintage pair, they're very exclusive. They're one of one. And they're scarce because there's not an infinite amount. And each jean really tells a story. Maybe a trucker bought it and then he gave it to his girlfriend, and she gave it to Goodwill. There are all these storytelling moments that, even if you don't know them, you know they exist."
Advertisement
Barron also discussed Re/Done's growing direct-to-consumer business, its "big" physical retail plans and its three-part collaboration strategy. Below are additional highlights from the conversation, which have been lightly edited for clarity.
Not just a fashion brand
"We've created a movement, something that's really special: taking heritage brands and giving them luxury relevance. And we've [applied] sustainability to everything we do. We're looking to redo homes … and cars. We're talking to car companies about redoing their vintage cars, but doing them as electric [cars]. So we definitely don't look at ourselves, at all, as a clothing brand. That's just one thing we do. Every day, I get to sit with an amazing team of people and try [things].'
Getting a headstart on sustainability
"We stumbled into [sustainability]. In 2014, when we started [the company], sustainability wasn't top of mind for anybody. But as soon as we launched, people started saying, 'We love what you're doing.' And then we would coax them into telling us what they meant by that. And it was like, 'You're upcycling,' and 'You're saving the planet,' and 'You're creating circular fashion.' So at the genesis of the brand, we started thinking, 'Oh, wait a minute, this is super important.' And I got really deep into learning about it and studying.… It was never a marketing thing. It was more: 'We've learned something and we need to continue learning.'"
Expanding the physical footprint
"We opened our first store in Malibu, California in September. It's only 200 square feet, which is very small, but we found a way to [stock it with] 500 units without making it look cluttered. And it's doing extremely well. So that's been our first [stab at] testing out what a mini store would look like. I could never do 200 square feet again because that doesn't exist [anywhere else].  But we like 500- to 700-square-feet stores. And we'd like [to open] a few more, bigger ones in certain cities. We're opening one in West Hollywood on Melrose in April. We're still in the middle of the construction. We're also opening in the Hamptons at the end of April. And we're deciding between Aspen and Miami right now. We'll open that store in May.… We're not opening any stores that don't have a model that can make money. We're not like, 'Oh, this is our marketing store.' That, to me, is an old thought process."
Advertisement
Get news and analysis about fashion, beauty and culture delivered to your inbox every morning.