All products featured on Glossy Pop are independently selected by our editorial team. However, when you buy something through our retail links, we may earn an affiliate commission.
There are countless ways to launch a celebrity-founded skin-care brand nowadays. One can partner with an incubator (à la Peyton List and Pley Beauty), build a company within the framework of a larger conglomerate (i.e., Fenty Beauty and Rihanna with Kendo, or JVN and Jonathan Van Ness with Amyris) — or, you can build from the ground up.
Some of the most successful celebrity-founded brands were birthed from the final option. They include Rare Beauty by Selena Gomez and Rhode by Hailey Bieber.
Molly Sims has taken a somewhat hybrid approach to create her new skin-care line, YSE Beauty. She built her own team, tapping veterans from brands like Dr. Barbara Sturm and Poosh. However, she brought in a partner in the business, too — formulation expert and founder of SOS Beauty Charlene Valledor, who has created products for brands including Shani Darden and Patrick Ta.
YSE Beauty is launching with six products, all focused on addressing hyperpigmentation, which became a major concern for Sims in her 40s — Sims will turn 50 in May.
Sims has been working on the brand and its product development for the past three years, but she's been enmeshed in the beauty space for much longer. She has a weekly beauty podcast — "Lipstick On The Rim," which launched in 2021 — plus she's published beauty content on her shoppable blog, Mollysims.com, for the past seven years. Of course, she's also gained valuable beauty experience through her modeling and acting careers.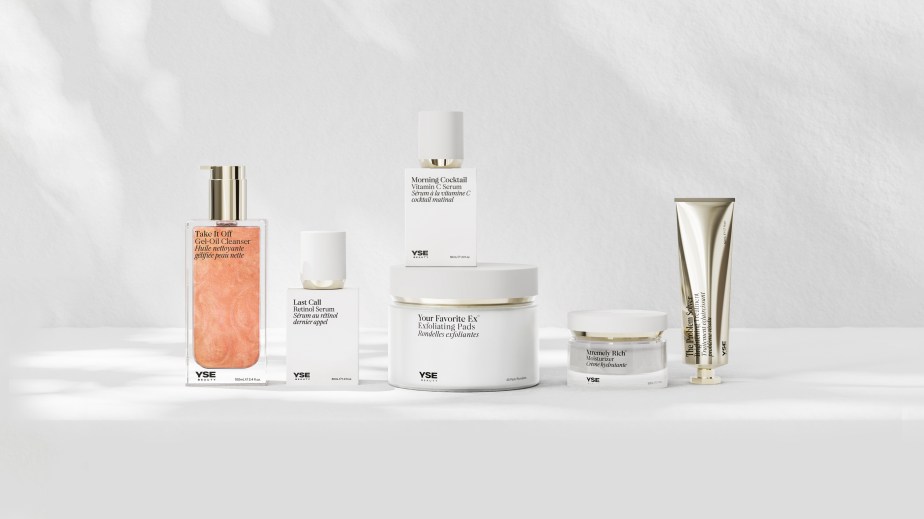 Below are excerpts from the latest Pop Edition of the Glossy Beauty Podcast, featuring Sims discussing the development of YSE, which have been lightly edited for clarity.
On investing in clinical studies
"I wanted the clinical [studies] … because I didn't want it to just be another celebrity or influencer brand. I really wanted it to be a brand that's separate from me, separate from Molly. I wanted it to be its own community, its own village, its own company. So, yes, I did slightly die every time [another celebrity launched a brand], but I also just had a firm belief in what I was doing and how I was doing it. And my process took a little longer."
On where she saw a white space in the market
"I felt like there was a hole in the market and a white space [for] really, really strong products that work and are more derm-like. You had stuff that looked beautiful but didn't have much efficacy to them. … I wanted something to be beautiful and efficacious."
On launching direct-to-consumer
"[Launching DTC] was a hard decision to make because I love so many different [sales] outlets, and I'm sure I'm going to be [in stores] one day. But I [wanted] to get my message out and not be filtered through any other company — [to communicate] that this is a brand that will stand on its own. It's not a celebrity brand. … It's YSE Beauty. It's self-care. It's a state of mind. … But, yes, of course, I'd be honored to be, at one point, partners with one or several [retailers]. But right now, we can just date; I don't want to get married yet."
Featured
Visit the Pop Shop to browse all products featured in Glossy Pop.