Mickey Drexler on the rise of WFH: 'Never coming to work is a serious problem'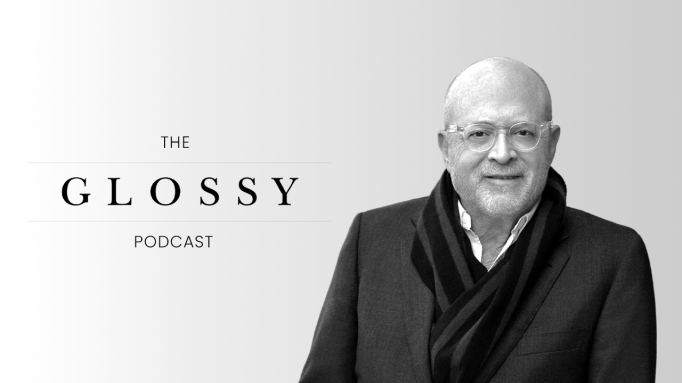 Subscribe: Apple Podcasts | Stitcher | Google Play | Spotify
Heading up a startup, as opposed to a large corporation, has its pros and cons, said Mickey Drexler, the former CEO and chairman of J.Crew Group and CEO of Gap Inc. Today, Drexler is the executive chairman of Alex Mill. The fashion brand was founded in 2012 by his son, Alex Drexler. Somsack Sikhounmuong, who formerly led design at Madewell, came on board as a co-founder when the brand launched women's in 2019. 
You have read the maximum number of free articles.
Glossy
+

Membership

Subscribe now for access to unlimited Glossy content, premium research reports, exclusive newsletters, invitations to member-only events and more.

SUBSCRIBE

Already a member?

Already a member?

Login

Logout
This content is available exclusively to Glossy+ members.
Glossy
+

Membership

Subscribe now for access to unlimited Glossy content, premium research reports, exclusive newsletters, invitations to member-only events and more.
"When I started Old Navy, I had the bank of Gap to fund it… Then I started Madewell, which I owned the name of and sold to J.Crew, and [it was] the same thing: I had the bank of J.Crew," Drexler said on the latest Glossy Podcast. "But with this business, there are no big banks. There's my bank and my son's bank; we don't have any investors other than us. And it's much more difficult."
Still, he said, "I love it. Because you're involved in every decision. You're looking at everything in detail. And you're micromanaging like crazy, which I like to do."
Advertisement
Rather than investors, Alex Mill has an "unofficial" board of directors, largely made up of people who work in the industry. "Understanding the fashion business is a rarity if you're not in it," he said.
While Alex Mill is not yet profitable, Drexler said business is "seven times what it was two and a half years ago." And, he said, the company is getting ready to "step on the gas," in terms of accelerating its growth. That includes linking with a marketing agency; adding to the company's one store, in NYC's SoHo; getting inventory right and continuing to sell at full price.
"If we weren't direct-to-consumer, the goods we sell would all be marked down somewhere," he said. "The most successful department store today is TJ Maxx."
Below are additional highlights from the conversation, which have been lightly edited for clarity.
Advertisement
Hiring the right people
"The signs are: how fast they walk. If I see someone walking slowly, I would be a little concerned, because you've got to move fast. And I've always had offices that weren't fancy and closed, so I observe what they're doing while they're waiting. In the interview itself, I have to learn something from them. I have to feel it, I have to learn it. I have to know where they've worked and what they've done. And if they go to school, what would they do as the school president? I want to know if people are thinking about things. You can chat for a half-hour and just get a sense of if there's an energy. You get a sense of who's entitled and who's not, or who thinks well and who doesn't. I'm not impressed with grades. I'm not impressed with where they went to college. I'm not impressed with all those signs of: 'I am a special person.' Or: 'I belong to this club and that club.' Give me a good waiter or a waitress. Give me someone who's worked, got their ass kicked a little, and is not spoiled or entitled. If they worked at McDonald's, I want to know what they'd do if they were the store manager. I have a pet peeve — [I asked about] Starbucks, and a woman didn't have an answer on how to do anything better there. And [that's] not a good sign. You know, what could you do better [at] your job? If you were your boss, what would you do? I want to know all that stuff. By the way, they're not 'interview questions.' I'm curious. I just want to know that they're thinking about each job strategically."
The necessity of the NYC fashion office
"I lived in San Francisco for 18 years [for] Old Navy, Gap and Banana Republic. Our design team was all in New York, so I commuted a fair amount. I don't know if New York is so important anymore, but in fashion, I think it's very important. I think there are a lot of creative people here. It might be changing, by the way, because a lot of people think they can live someplace else and work for New York companies. There's a whole thing going on now because people in the last year worked on Zoom. Now, I was away for four-and-a-half months, living in a warm climate. And I realized, the second I got back, how much I missed it. Especially in my world. You look at merchandise, and [on Zoom,] the colors never looked right. You couldn't feel the garments. You couldn't have spontaneity and creativity, because everything was: 'The Zoom is at 2:15,' 'The Zoom is this time,' 'The Zoom is that time.' And so, I think New York's important in my world, but probably not in other worlds. But I do … never coming to work is a serious problem. Now, there are jobs that I'm not familiar with, maybe — IT jobs, I know lawyers who don't go to offices, But I find there is a certain amount of spontaneity, creativity [at an office]. [You see] someone there, you can call them, [they] come over. We have a small company, and we can do that. But a lot of these big fashion companies, they're all going back on Labor Day. One of my friends, who's the founder and CEO of a $5 billion company, said 83% of the associates voted not to come to work. He was pissed off, really pissed off, because he goes to work. I would be upset, too. People don't show up a lot of the time. And now I hear that they don't have to move their home, they can stay in another state. I like to have meetings, I like to get together, I like to talk strategy, and I like to get input. And I think people around add a lot to that. Jamie Dimon from JPMorgan [Chase] said last week, 'If you're doing social media while you're out trying the newest restaurant, come to work.' I found that it was hard for me to fill my day when I wasn't in the office. In the office, I fill my day."
The pandemic's impact
"We actually had a great year. But I was really disappointed with — look, everyone got their ass kicked. So, we did also. It made a big difference in finances for us, but that's life. And it didn't change much. At this point in my life, I've seen it all. How many times have I hit a wall? Sometimes it might have cost me my job, or it might not have. But [the year] was OK. I mean, you deal with what you're dealt with. And that's what we were dealt with. And we had no choice. We had an incredible Christmas — November and December of last year. We were out of stock, completely out of stock. I like to be somewhat optimistic about things, so I'm always looking for the good news and the bad news. And the good news is that people liked our goods. The bad news is that we didn't have enough of them. And so, we'll get on and we'll do our best. If I look at the merchandise, I think we can win. I don't love a lot of stores — there are some I love and others that I don't love. I hear a lot of women say, 'Where do I shop today?' I hear it all the time. And I like to think that we are a place where you shop. The biggest problem we had is we haven't had the right fits on a couple of our pants, and our jumpsuit was a size too large. And we're fixing or have fixed all that. And now we just have to buy more goods. I'm a little allergic to having inventory, but we have to buy more inventory."
Get news and analysis about fashion, beauty and culture delivered to your inbox every morning.