NYFW designer Hanako Maeda on testing 'the limits of digital' during the pandemic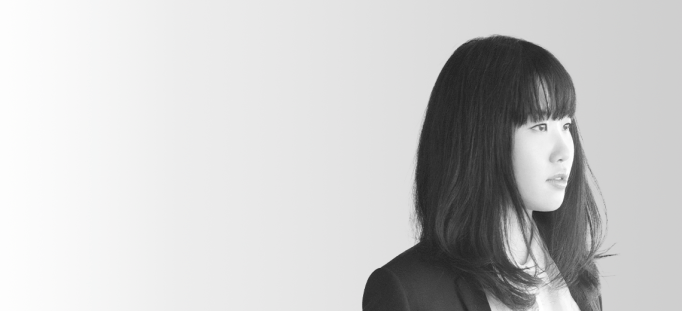 Subscribe: Apple Podcasts • Stitcher • Google Play • Spotify
As luxury fashion brand Adeam celebrates its 10th anniversary, CEO and creative director Hanako Maeda reflected on the brand's growth.
You have read the maximum number of free articles.
Glossy
+

Membership

Subscribe now for access to unlimited Glossy content, premium research reports, exclusive newsletters, invitations to member-only events and more.

SUBSCRIBE

Already a member?

Already a member?

Login

Logout
This content is available exclusively to Glossy+ members.
Glossy
+

Membership

Subscribe now for access to unlimited Glossy content, premium research reports, exclusive newsletters, invitations to member-only events and more.
The Tokyo-born, NYC-raised designer, who is also vp of Tokyo-based fashion brand Foxey, said one of the most vital factors to Adeam's success has been being OK with growing slowly but steadily. 'The key is to really know your customer and not to expand the brand in a way that feels too fast or too quick," Maeda said on the latest episode of the Glossy Podcast.
For example, though Adeam has been around for a decade, it only recently branched out into releasing collaborations with ambassadors. Its first was in February 2020, with tennis star Naomi Osaka — marking her first fashion collaboration, as well. Adeam launched its latest collaboration with model Carolyn Murphy, in June, using the best practices gained from the partnership with Osaka.
"[Our] collaboration [with Carolyn Murphy] was unique because the collection was 100% sustainable. We used fabrics made from organic cotton or fabrics that are biodegradable and go back into the soil after the clothing has met its cycle and lifetime," Maeda said. "I'd love to continue to have these collaborations [because] they inspire me to create different things for our main collection, as well."
In terms of the next steps for Adeam, Maeda has set her eyes on global expansion. The designer plans to build a flagship store from scratch in New York City and grow the brand in Europe, the Middle East and parts of Asia.
Below are additional highlights from the conversation, which have been lightly edited for clarity.
Building consumers' trust before expanding
"We didn't focus on our e-commerce site [early on], mainly because of our price point. It's important at [a luxury] price point [for customers] to be able to try-on things and see pieces in-person, and the brand was not as well-known [at the time we started planning an e-commerce site]. A lot of our customers didn't know our fit or how the fabrics fell or how the pieces worked when they were styled into their wardrobe. But eight years into the brand, … now that we have all of our physical locations around the world, a lot of our customers [have been] able to learn more about the brand and what kind of fabrics we use [and build a level of trust with us]. I felt like we were ready to go into this DTC format, [now that] people have more trust, in terms of the quality and the fit of the brand."

Getting creative during the pandemic
"I had more time to focus on the brand and my creative work. Pre-pandemic, we were doing a lot of events, and we also made a lot of like custom [looks] for the red carpet. And we had a lot of things that we were taking care of for the business. But focusing on the creative side of the brand [during the height of the pandemic] was really helpful for me. … [Our collaboration with Carolyn Murphy at the start of the pandemic] was a great experience to see the limits of digital communication and speaking remotely, and it was a fun challenge. … [The pandemic has shown] that you can be creative with how you're creating collections."
Advertisement
Pros and cons of digital and in-person shows
"As a creative outlet, digital shows have their [advantages], because you can do a lot more creatively, and everything is recorded. For spring 2022, I created a virtual island and shot all of the models on a green background, and we were able to create this idea of a virtual space. Something like that wouldn't have been able to happen if it wasn't in a pre-recorded digital format. But in-person shows have their ups, in terms of sharing space together and being in a room together with a group of people at the same time. Sharing that experience together is a very special moment. There are things that you can do in both formats; in this day and age, you can pick and choose, in terms of your inspiration and what you'd like to do that season."
Advice for emerging designers
"When I started out, I would always compare myself to people who had bigger businesses or people who were more established or well-known. Now, in retrospect, I think it's always important to focus on yourself and focus on what you can do and what you can provide [to customers]. [Think about] what unique viewpoint you can contribute to the fashion industry and the fashion conversation, as a whole. The one [piece] of advice I would give is not to compare yourself to other designers."
Get news and analysis about fashion, beauty and culture delivered to your inbox every morning.