If you're a U.S.-based shopper, you may not have heard of Maison Ernest. Despite being over 100 years old and having evangelists like singer Kylie Minogue, the Parisian luxury footwear brand has been something of a best-kept secret, according to brand president Ludovic Dedieu-Wallerand.
But Maison Ernest has big plans under Dedieu-Wallerand, who joined the brand as president three years ago. The company's next target is the U.S. market. It's currently planning a major U.S. expansion over the next few years, including wholesale partnerships with U.S. retailers, new products designed to appeal to the U.S. market and a revamped marketing plan.
"The U.S. marketing is already our biggest single market," Dedieu-Wallerand said. "It accounts for 50% of our sales online, just ahead of France which is the next biggest through our boutique in Paris. The U.S. is a key market for the future of the brand. The challenge is just keeping the DNA and the legacy of Maison Ernest while opening up the brand to new customers."
The first part of that expansion will be through wholesale. Maison Ernest previously sold wholesale in the U.S., selling its $1,500 boots through major department stores up until about 2019 when it discontinued those partnerships to focus on online sales. Now, the company is restarting those relationships. Dedieu-Wallerand said he couldn't confirm yet which retailer the brand was starting with since discussions are still ongoing, other than that it's one of the larger luxury retailers in the U.S. Dedieu-Wallerand said wholesale will be the main way Maison Ernest sells in the U.S. with no plans for a brand-owned store.
"I want to choose a select few partners, online and offline, and grow the brand that way," Dedieu-Wallerand said. "I don't want to grow 1,000% per year and overexpose the brand. If we did it that way, the quality of the product would suffer. I'd rather limit the growth of the brand than limit the quality."
He said a brand-owned store isn't in the cards since the foot traffic wouldn't justify the costs. Instead, Maison Ernest will focus on 10-day pop-ups a few times a year in cities like New York and Los Angeles.
The brand made a big comeback at this past season's Paris Fashion Week with a pop-up at the famous Crazy Horse cabaret. Maison Ernest's heritage is in producing footwear for the dancers in Parisian cabaret clubs, a throughline which continues to this day as it provides on-stage footwear for pop stars like Kylie Minogue and Muni Long who have both worn Maison Ernest on stage and in music videos. Minogue's latest single for her song "Padam Padam" even features her leg in a red thigh-high Maison Ernest boot. Actress Margot Robbie wore Maison Ernest pumps in the viral trailer for the new Barbie film.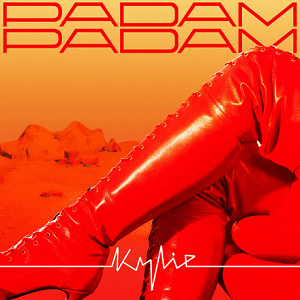 The Paris pop-up got good reviews in the French press, with some media saying it was putting the brand's name "back on the style map." Dedieu-Wallerand said he's hoping to bring that same experiential flair with nods to the brand's heritage to the U.S. with pop-ups.
"Luxury customers up to a certain income level see product as luxury but above a certain level it becomes about experiences," Dedieu-Wallerand said. "Our ideal [retail situation] would be a 10-day pop-up each quarter in New York or LA or other cities in the U.S. And in each of those 10-day periods, we do something totally new. Maybe we recreate a Parisian cabaret one quarter and then do something different next quarter."
But Maison Ernest's U.S. customer is not exactly the same as a European customer, so the product on sale will be different as well. For example, Maison Ernest is introducing its first flat this season to appeal to an American customer less comfortable with high heels than the brand's typical French customer. The brand's next collection will feature a satin mule with a bow specifically aimed at Americans.
"It was key for us to adapt the product to the U.S. market," Dedieu-Wallerand said. "Buyers in the U.S. have been telling us that women only wear flats now. But honestly, I don't know if that will last forever. And part of our mission in the U.S. is to introduce women to a heel that is more comfortable than what they might be expecting and maybe they will work their way back up into a shorter heel or even a higher one once they try the brand."
The luxury community tends to be an international one. Affluent customers travel more frequently and it's more common for a luxury brand to expand to other parts of the world. While regions like Asia and the Middle East are increasingly appealing to luxury brands, the U.S. is still a major luxury market. The Americas are still the largest region in the world for luxury sales — with 32% of the global market — ahead of Europe and China.
Luxury brands are often thinking internationally as well. Hermés, Dior and Louis Vuitton all opened or are opening massive flagship stores in the U.S. this year, for example. And designers are thinking about their international audiences when they design.
"My point of view when designing is always international," said James Long, the British creative director of the Italian luxury brand Iceberg. "I'm from London, working with an Italian brand that has a big presence in the U.S. and Asia. I want this brand to be as international as it can be."