Harper Wilde's Jenna Kerner and Jane Fisher: 'Our North Star is to be the next market leader in intimates'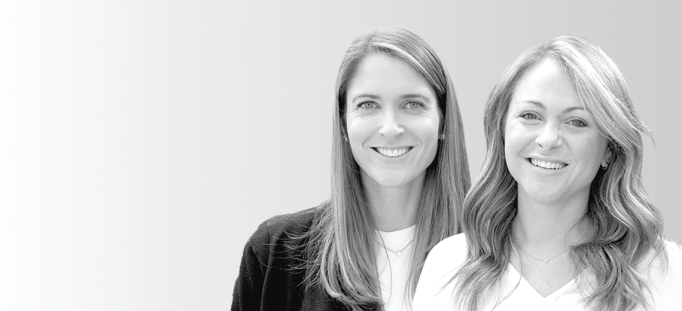 Subscribe: Apple Podcasts • Stitcher • Google Play • Spotify
According to co-founders and co-CEOs Jenna Kerner and Jane Fisher,  Harper Wilde, the intimates brand they launched in 2017, would not be nearly as successful as it is if it weren't for the community they built early on.
Kerner and Fisher launched the DTC bra brand after previously working together on a completely different brand following business school. Though the two had very little experience in the retail space, they knew there was an opportunity for a millennial intimates brand to launch and disrupt the industry.
Fast forward to 2022, and Harper Wilde has not only managed to foster a thriving community, but it has also differentiated itself in a crowded market — a feat not many brands are able to tout. To date, it's leveraged through crowdsourcing and has created a high-quality product made of well-researched raw materials — and Harper Wilde has bigger milestones ahead. For example, the company is hoping to expand into new categories later this year. Currently, Harper Wilde's online site is its primary shopping channel, but it also sells at Nordstrom in a few stores and online.
"Our North Star has always been to be the next market leader in intimates. There's so much opportunity for us to continue to provide more silhouettes, more products and more sizes," Kerner said on the latest episode of the Glossy Podcast. "[Our customer] is asking us for more than just bras and underwear. … Now that we have her size for the most difficult garments to make, there are a lot of opportunities for us to understand how we can make other garments that fit her incredibly well and are super soft."
Below are additional highlights from the conversation, which have been lightly edited for clarity.
The white space
Fisher: "Retail was generally under this [paradigm] shift, and intimates hadn't caught up yet. … The more we looked into it, the more we saw the opportunity. [Intimates] was an enormous industry — $70 billion globally. The margins were massive, [but] bigger than anything was the brand opportunity. There was no brand that represented the modern woman. … This was back in 2015, so pre all the women's marches and the tailwinds that followed. We saw this really cool opportunity to create a brand that [women] would actually be proud to be buying from."
You have read the maximum number of free articles.
Glossy
+

Membership

Subscribe now for access to unlimited Glossy content, premium research reports, exclusive newsletters, invitations to member-only events and more.

SUBSCRIBE

Already a member?

Already a member?

Login

Logout
This content is available exclusively to Glossy+ members.
Glossy
+

Membership

Subscribe now for access to unlimited Glossy content, premium research reports, exclusive newsletters, invitations to member-only events and more.
A data-driven approach
Kerner: "We probably spent two years creating that first set of bras. … We rely heavily on data. We look at data, and we love analyzing survey results [from] focus groups. In the early days, when we were trying to validate if this was a good business idea or not, we ran hundreds of focus group surveys where we got tons and tons of data points that helped inform how we should design the bras, how we should price the bras, [and] how we should market them. … A lot of the ways in which [Harper Wilde] bras are designed — what materials we invested in, where we innovated [and] where we didn't — was based on what [the customer] told us she cared a lot about. A lot of times, bra companies will have aspects of the bras that jack up the price that [the consumer] doesn't care at all about. We found that [bras] were a very price-sensitive product. It's value-driven."
The three Cs
Fisher: "We look at our values as three core values: comfort, convenience and cause. Comfort is about the physical comfort of the products, first and foremost — that's how we design them. It's also about comfort in your own skin. When you come to our site, when you talk to our customer support agents, or when you receive our emails and texta, it feels like you're talking to your best friend. It doesn't feel like yet another brand that's hitting you up. Convenience is about fair pricing. [Affordability] was at the core of what [our consumer] cared a lot about. This is not a product she's willing to spend a lot more on, even if she's spending a lot elsewhere in her life. … The authenticity of the brand and staying core to those values is what continues to set us apart. There isn't a huge name celebrity that started the company, but that makes it more authentic to who we are. We believe and know that we understand that millennial consumer better than anyone else. Everything trickles down from there to the product designs, the marketing, the experience you get online and the experience you get when you receive the product."
Get news and analysis about fashion, beauty and culture delivered to your inbox every morning.