Figue CEO Liz Lange on her 'very aggressive' approach to both wholesale and direct sales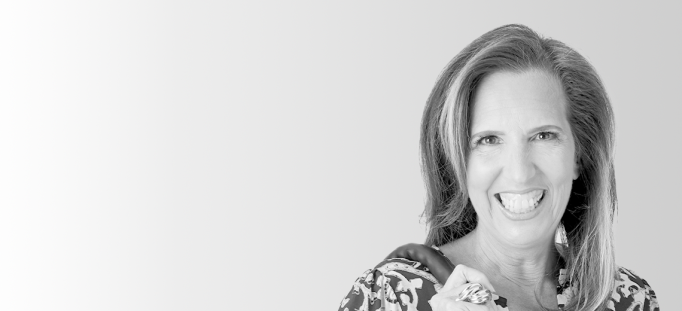 Subscribe: Apple Podcasts • Stitcher • Google Play • Spotify
After launching and selling her namesake maternity wear brand, Liz Lange began to long for her entrepreneurial days.
You have read the maximum number of free articles.
Glossy
+

Membership

Subscribe now for access to unlimited Glossy content, premium research reports, exclusive newsletters, invitations to member-only events and more.

SUBSCRIBE

Already a member?

Already a member?

Login

Logout
This content is available exclusively to Glossy+ members.
Glossy
+

Membership

Subscribe now for access to unlimited Glossy content, premium research reports, exclusive newsletters, invitations to member-only events and more.
To that end, she bought New York-based women's luxury label Figue, acquiring the 10-year-old brand in 2021 from founder Stephanie Von Watzdorf. Lange is currently CEO.
"I wanted to be the entrepreneur. I didn't want to be the advisor or the investor," said Lange on the latest episode of the Glossy Podcast.
Advertisement
Lange learned Figue was available for sale after spending years wearing and admiring the brand's clothes. "I knew [Figue] had 10 years of reputation-building [under its belt], which is very hard to accomplish. So I thought, 'Aha, maybe this is my next meant-to-be moment'," she said.
Along with its direct-to-consumer e-commerce site, the brand now sells in over 50 retail locations, including at Neiman Marcus and Bergdorf Goodman. Lange classifies the brand as accessible and affordable luxury — its prices range from $73-$1,572.
"I knew the brand was much more than a summer and vacation brand, and that we could get there by doing more than dresses," said Lange. She said that Figue plans to grow sales by expanding to product categories including swim, shoes and accessories.
Below are additional highlights from the conversation, which have been lightly edited for clarity.
Advertisement
From brand fan to CEO
"I was living in Palm Beach during the pandemic and spending an enormous amount of time outside. I found myself wearing Figue all the time. I had no affiliation with the brand [at the time]. This was just my personal choice. [Figue's] fit resonated with me and I figured it would resonate with a lot of my friends. I knew [Figue] had a lot of fans already. I got to know their team and I love their team. I know how hard it is to build a team from scratch, so the fact that there were 10 fabulous women already in place working for Figue and that the brand already had a wholesale strategy [meant] there was a lot there that I was able to capitalize on. It was my firm belief that, as we were coming out of the pandemic, this is the way women were going to dress. We were going to want to start to look good. At least for me, I didn't want to be in a tight bandage dress and buy stiletto heels. I didn't know if I could actually go back to that. So, it felt like the right brand at the right moment."
Post-acquisition priorities
"I hired back the existing [Figue] team, then I immediately hired somebody to focus on e-commerce to build out our new website and make it as consumer-friendly and shopping-friendly as possible. I had never found Figue's website to be shopping-friendly enough. I immediately hired a chief merchant, [since] they didn't have one. The design team stayed intact, but I threw myself into the mix. I am [now] the creative director. I have a good understanding of the way women want to look, more from a taste perspective, [even though] I don't have a degree in fashion design. I hired a new director of wholesale sales because I wanted to go very aggressively on both wholesale and direct-to-consumer [sales] simultaneously. That's what we did almost [from] the first minute."
Advertisement
The boutique experience
"I love specialty stores. It's in my roots. When I started in fashion in the early 1990s, specialty stores were so important. They were owner-operated. I can't stand how much we've moved away from owner-operated businesses these days. Nobody will care about their customer or their employees like an owner. There are still many great 'mini empires' [that are] owner-operated specialty stores with 3-5 locations. The owner is still involved in the buying. We'll see the owner; they'll come personally to our appointments. And they'll say things like, 'Mrs. so-and-so would love that dress.' They know their customers and they live for this. I live for that, too. You have to love your customer and know your customer. I feel it's sad, especially at department stores, [where] it's a major chain of people. Does anyone who's buying ever even get on the sales floor or care about who that customer is and what she wants? I'm not so sure. I love specialty stores. The business of America is small business, and I love small business."
Get news and analysis about fashion, beauty and culture delivered to your inbox every morning.