This week, a look at how the quiet luxury trend is showing up in the sneaker world. Scroll down to use Glossy+ Comments, giving the Glossy+ community the opportunity to join discussions around industry topics.
In the last year, quiet luxury has become a central talking point in high fashion as brands and consumers alike have embraced everything unbranded, understated and elegant. Brands like Ermenegildo Zegna and Loro Piana have surged in popularity, thanks to the growing demand for low-key fashion. Now, the quiet luxury trend has come to sneakers.
Todd Snyder, known for its elegant menswear, launched its own take on sneakers on September 13. Todd Snyder had previously tested the waters by collaborating with existing sneaker brands including New Balance and Converse, but this was the brand's first full foray into the category.
"The decision to release my own court shoe was an easy one, especially after seeing the incredible demand for our first footwear styles and my many collaborations over the years," Snyder said in a statement. "Any brand can release their own shoe, but for me, this deserves the utmost attention to quality and fit."
Alejandro Rhett, chief product officer at Todd Snyder, said the team spent a long time thinking about what a Todd Snyder version of a sneaker would be. They come up with a tennis-inspired court shoe in muted colors, with high-quality leather construction and without noticeable branding. The result is a shoe in a sneaker silhouette but with a design sensibility that fits with Todd Snyder's understated aesthetic.
"Todd is a sneakerhead himself, and we've worked with a lot of sneaker brands before," Rhett said. "But typically, outside of collabs, we don't really play in the streetwear world. We pivoted toward something that was a little classier, a little understated. Regardless of trends, that's what's always worked well for us. We tried to extend the ethos of our suiting and our Italian-made clothing, and bring the handcrafted feel to sneakers."
Drew Haines, StockX's merchandising director for sneakers and collectibles, said he's observed a significant shift toward sneakers with subtler branding elements, compared to the louder logo-heavy designs that were common in the late 2010s.
"Within sneakers, we see a trend toward grey, white and black sneakers with less branding," Haines said. "Some of the more coveted sneaker collaborations recently are only subtly different from the model they're based on."
Haines used the Adidas Samba as an example. The base model sells for less than $100. But popular limited editions of the Samba, like the collaboration between Adidas and the British designer Grace Wales Bonner, often sell on StockX for five or six times that price. The difference between a regular Samba and a Wales Bonner x Adidas Samba is subtle, only really noticeable in the materials and the stitching around the back.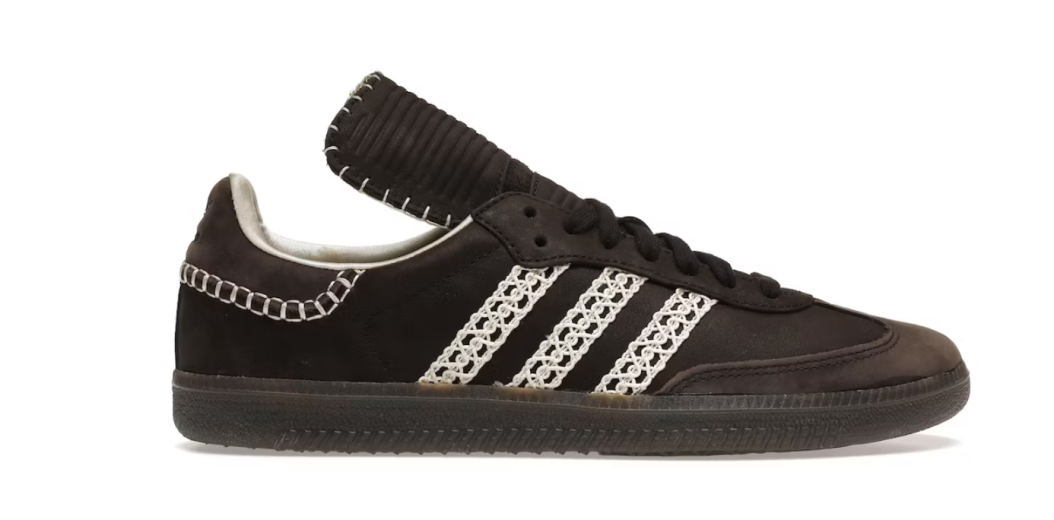 "That's how sneakerheads think about quiet luxury," Haines said. "It's those few small differences that only others who are in the know would recognize."
In the last year, the Nike Dunk Panda, a classic silhouette in a simple black-and-white colorway, has become one of the best-selling sneakers on StockX of all time. Meanwhile, designers like Teddy Santis, the founder of Aimé Leon Dore who took over the Made in USA line at New Balance last year, have ushered in more understated kicks. The predominant color palette in New Balance's Santis era so far is muted. Some of the sneakers even have the classic New Balance "N" logo in the same color as the upper so that it practically disappears.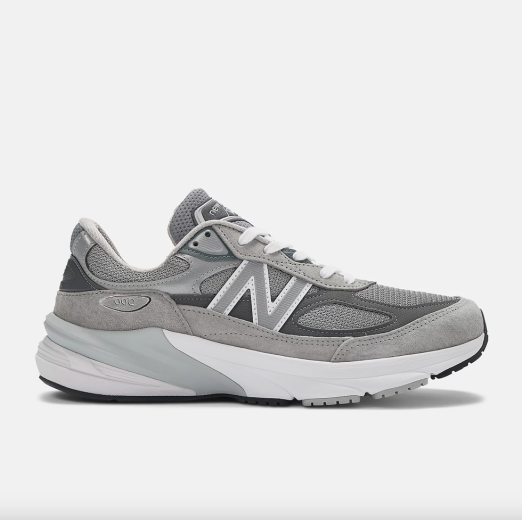 On the luxury side, brands like Todd Snyder and Zegna are embracing sneakers, but keeping it classy. The Zegna Triple Stitch sneaker, which was introduced in 2020 and features minimal branding and muted colors, is the brand's best-selling footwear style. Its sales increased by more than 540% in sales over the last year.
Rhett said the quiet luxury aesthetic coming to sneakers and streetwear is an inevitable development.
"All luxury was quiet luxury for a long time," Rhett said. "[But] the infusion of streetwear created 'loud luxury,' with the collaborations and logomania and in-your-face branding. The term 'quiet luxury' is a valid term because it describes a reaction to what we've been experiencing."
For Haines, the prevalence of understated and unbranded sneakers is a byproduct of traditional luxury and streetwear fusing. At first, streetwear design sensibilities seeped their way into luxury. like with the famous Balenciaga Triple S sneaker. Now, traditional luxury ideas are seeping their way back into street fashion.
"I grew up in an era when luxury was loud," Haines said. "In a post-streetwear era, that's not the default anymore. There's a balance of the loud and the quiet. We go through phases. We were in a very loud world during the pandemic, and now we're shifting back to normalcy. Both can coexist. The colorful and outlandish sneakers still sell."
Inside our coverage
Rising rent prices and credit card debt force consumers to deprioritize fashion
How a footwear brand cut through the noise during London Fashion Week
Antidote's Lauren Amos and Karlo Steel on the return of 'fashion with a capital F'
Want to discuss this with our editors and members? Join here, or log in here if you're already a member.