Batsheva Hay on her 'vision board' goal of becoming the next Laura Ashley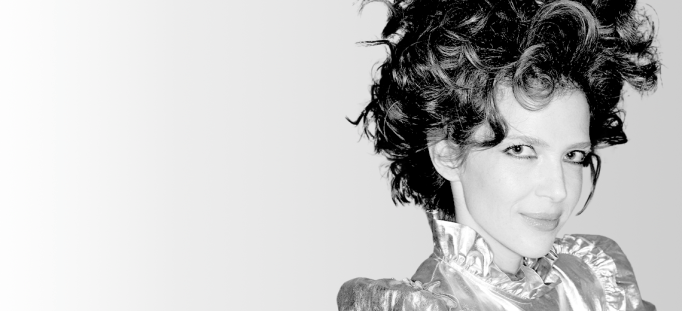 Subscribe: Apple Podcasts | Stitcher | Google Play | Spotify
Batsheva Hay has found success in the fashion industry by simply making what she likes. In 2016, she launched the dress brand Batsheva, which has seen accelerated growth since the start of the pandemic.
You have read the maximum number of free articles.
Glossy
+

Membership

Subscribe now for access to unlimited Glossy content, premium research reports, exclusive newsletters, invitations to member-only events and more.
This content is available exclusively to Glossy+ members.
Glossy
+

Membership

Subscribe now for access to unlimited Glossy content, premium research reports, exclusive newsletters, invitations to member-only events and more.
"I didn't set out to get into fashion at all," Hay said on the latest episode of the Glossy Podcast. "I was actually a lawyer … and quit my job. And then I got excited to get dressed again in the way that I wanted, which included wearing lots of vintage clothing. I kept on going back to this thrifted Laura Ashley dress that I was just wearing to shreds… I found a pattern maker to remake it, but by that point, I'd changed [the concept] so much that it became a whole other Frankenstein creation. And that was the start, in my head, of wanting to make more." And thus, Batsheva was born.
Luckily for Hay, her original concept proved to be popular during the pandemic. "At first, [everyone] was all about wearing sweatpants, sweatpants, sweatpants," she said. "But then I started this idea of the house dress, or a printed dress that's really cozy for home. And that's become a huge chunk of my business."
Advertisement
Batsheva hit a lot of radars when Ella Emhoff, Kamala Harris's stepdaughter, wore the brand to the 2021 inauguration. According to Hay, the resulting brand awareness worked wonders to drive sales: "I didn't know that it would be so huge. I got a big sales boost from it that I was not really prepared for."
Since, Batsheva has collaborated with brands including Anna Sui and expanded to new categories including furniture. Next, though she's never taken in outside investment, Hay is considering fundraising as she works toward becoming this generation's Laura Ashley. "That's what I'm hoping for," she said of the goal. "That's on my vision board."
Below are additional highlights from the conversation, which have been lightly edited for clarity.
On choosing slow, organic growth
"Now I'm getting to the point where there are more things I can really invest in, but I never really thought about [fundraising]. I think I'm just a very conservative, risk-averse kind of gal, and so I didn't ever want to get in over my head. When I started, I was working out of my apartment. I took over, like, half of my daughter's bedroom and had a few racks there and would do appointments with buyers there, which is just so embarrassing to say now. But I was really packing and shipping out of my apartment building. And then, when I'd gotten enough wholesale orders, I was able to move into an office and I was able to hire someone. It kind of just grew like that, very organically."
Advertisement
On acquiring customers
"I'm starting to do marketing online, which no one likes to talk about. But I'm like, 'Hey, I should do that' – because ads are a thing. So [I'm doing] that a little bit. And then, with Instagram, I can post, like, an inspiration picture of Drew Barrymore when she was 5-years-old, and people [will see that and] buy my stuff, for some reason – even though I wasn't selling anything. So I think it's just [about] being front-of-mind for people and then just letting them look around and see if anything appeals to them. But a big part of it is just showing up, showing up with newness and doing that constantly."
On the importance of fashion week
"You kind of have to follow the [traditional] cadence [of seasonal collections] in order to work with retailers — — although now, with Zoom appointments, it's not as urgent. But typically, buyers are like, 'We're around on this such and such date, because it's fashion week. Do you have anything to show us?' And so that's when you have to have two racks of things to show them, because that's when they have the budget to write up their orders. So that's one of the constraints. And it's still mostly true that these stores get a budget for specific windows, and you want to have something to show. [Fashion week] also allows you to provide your whole, kind of, fantasy moment, whether it's [through] a photoshoot, a lookbook or a fashion show, which I've done. It's an opportunity where a lot of eyes are on what's going on in fashion, and people are scrolling through [the collections], and it's nice to have a slot [on the calendar]. But aside from that, as far as the direct-to-consumer business and just brand stuff, in general, you want to constantly have new things happening… from press to Instagram to events. I don't think any brand starting out now would limit itself to those four calendar moments [of fashion weeks]."
Get news and analysis about fashion, beauty and culture delivered to your inbox every morning.