All products featured on Glossy Pop are independently selected by our editorial team. However, when you buy something through our retail links, we may earn an affiliate commission.
#RushTok has 778.6 million views on TikTok. The hashtag #BamaRush, referring to The University of Alabama's sorority recruitment, had 235 million views when Glossy reported in August 2021 on the rising TikTok trend of rushees documenting their sorority process. A few key brands got in on the action, including Kendra Scott and a local boutique called The Pants Store. Today, #BamaRush has 1.8 billion views.
This year, behemoth beauty brand Tarte, known for its elaborate #TrippinWithTarte press and influencer trips and rapidly-executed social strategies, wanted in on the buzz. "We wanted to connect with #RushTok, and we hadn't really seen beauty make the connection," said Maureen Kelly, founder and CEO of Tarte. "We wanted to target and support our Tartelettes that were going through the sorority recruitment."
To make that happen, the brand sent two of its best-selling products, the recently-launched Tartelette Tubing Mascara and the TikTok-favorite Maracuja Juicy Lip Balm, to 30,000 rushees at schools including the University of Alabama, Florida State University, University of Mississippi, University of Arkansas, University of Georgia, University of Texas, University of Tennessee and University of Auburn.
Given that rush happens in a two-week span, Tarte had to move swiftly to get in on the action. By July 19, it got DMs out to 90 sororities stating it wanted to support the girls during the upcoming rush season, and asking if they'd be interested in receiving Tarte product and a discount code for their friends or "sisters."
Boxes were shipped to over 90 sororities, and packages arrived at hopefuls' doors by July 25. Tarte also chose 100 students with strong engagement on posts tagged #rushtok to receive special "Survival Kits." These kits included even more of the brand's quintessential favorite products like its Shape Tape concealer.
"We started monitoring the #RushTok hashtag, and we saw the girls who were getting traction and becoming influential. Some of these girls had over 400,000 followers, and that was growing. So we reached out to them directly by DMing them," Kelly said.
No money was exchanged. Tarte simply gifted products to rushees with no requirement to post. Tarte worked with its Gen-Z interns, some of whom are members of sororities, as well as members of its college mentee program, to finesse the messaging. "It had to sound and feel right for the Gen-Z, rushee audience," Kelly said.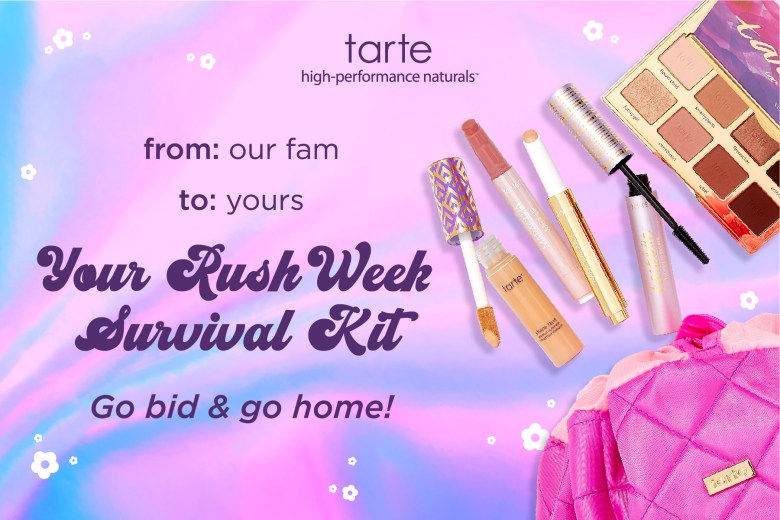 The results were fairly instantaneous. Most recipients posted, as did most of the 90 sororities that were seeded. Tarte participates in a student discount program called Unidays, which allows students to receive 15% off of orders and free shipping. In response to the mass seeding, sales through Unidays spiked 1,300% and Tarte's TikTok following grew by 3,500 to 843,000.
"We are a social-first brand. It's something that's always been part of our brand DNA," said Candace Craig Bulishak, Tarte's president.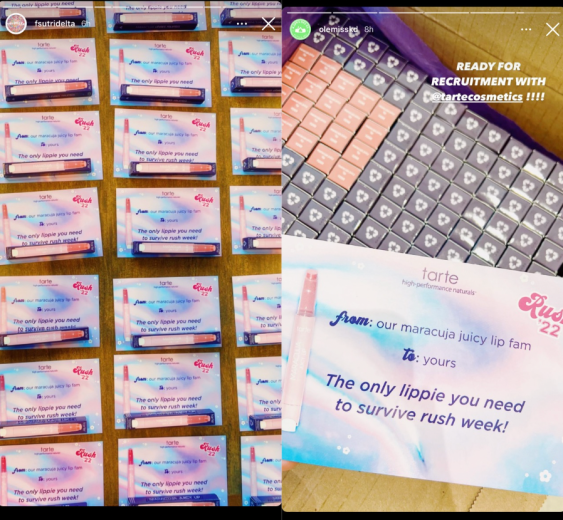 The initiative, Kelly said, is "such a perfect example" of how 23-year-old Tarte "still operates, from a social/marketing perspective, like an entrepreneurial company."
"There were so many amazing messages from them saying how much they loved Tarte, how they were wearing their Maracuja Juicy Lips and how it's getting them through Rush," Kelly said. "Some were saying how long they've been wearing Tarte. It was fun and really interactive."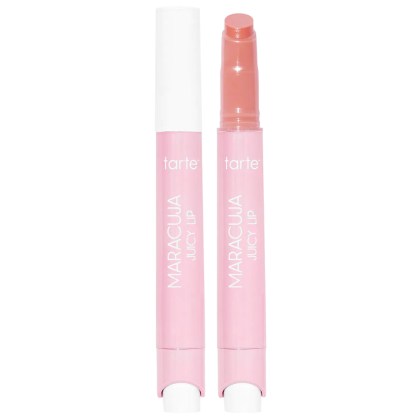 This true to its name juicy lip balm literally melts onto the lips providing the perfect blend of hydration and a swipe of tint. There are 10 shades to pick from, including a clear option.
Visit the Pop Shop to browse all products featured in Glossy Pop.