How TikTok will play into brands' omnichannel strategies in 2021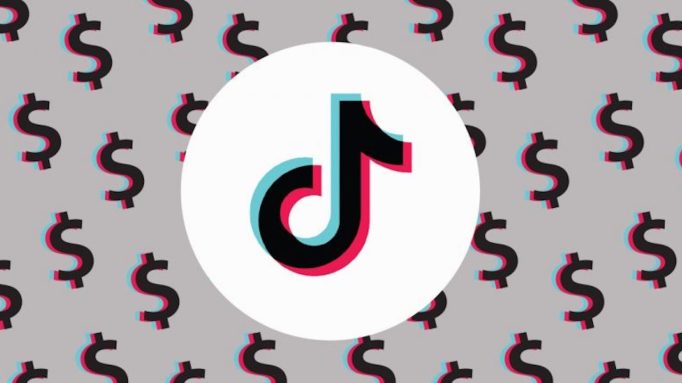 Despite the challenges of 2020, TikTok had its best year ever.
TikTok became an unstoppable force this year, rocketing to the top of Apple's App Store, forcing competitors like Instagram, Facebook and Snapchat to launch their own TikTok iterations, and even so-far evading the federal government's attempt to ban the app. TikTok has also become responsible for a new crop of social media influencers, entrepreneurs and zeitgeist-y moments. Beauty brands have quickly incorporated the platform into their social marketing strategies, crafting increasingly bigger paid campaigns, establishing their own accounts and signing up TikTok influencers to front their brands.
You have read the maximum number of free articles.
Glossy
+

Membership

Subscribe now for access to unlimited Glossy content, premium research reports, exclusive newsletters, invitations to member-only events and more.

SUBSCRIBE

Already a member?

Already a member?

Login

Logout
This content is available exclusively to Glossy+ members.
Glossy
+

Membership

Subscribe now for access to unlimited Glossy content, premium research reports, exclusive newsletters, invitations to member-only events and more.
By the end of 2020, TikTok also began testing a whole slew of features that sets up the platform for further growth next year. In October, TikTok and Shopify partnered to allow Shopify merchants to create, run and optimize their TikTok marketing campaigns directly from Shopify's dashboard. The companies are also working together to test social commerce features. In November, TikTok began testing a feature called "Learn Lab" which is a menu tab dedicated to pulling together instructional content like tutorials. It also began testing longer three-minute videos, in December. Because these features are being tested, it's unclear yet if they will facilitate in-app shopping. Also in December, TikTok launched its app on Samsung Smart TVs in Europe and partnered with Walmart on shoppable live streaming.
The combination of these features, coupled with users' quick embrace of TikTok as a shopping channel, indicates that brands will integrate the platform into their omnichannel strategies in 2021. Up until now, even the most successful beauty brands on the platform have not been able to fully bridge their marketing with their DTC or retail sales.
Advertisement
Phillip Hui-Bon-Hoa, partner at TikTok ad agency Slope, said TikTok's Shopify partnership makes it more convenient for brands to advertise on TikTok. Additionally, it allows TikTok to resolve its inability to track pixels, which are bits of HTML code used by advertisers. Prior to this brands were unable to track and register customer purchases after being driven to a brand's website from TikTok. Slope works with beauty brands like Function of Beauty and Curology.
"With the Shopify partnership, brands can directly link pixels into the Shopify backend. Moving forward, TikTok is going to become a much more shopping-oriented experience, similar to what Instagram [has become]," said Hui-Bon-Hoa.
Tyler Moore, Truly Beauty social media manager, said he expects TikTok to also transform into an omnichannel shoppable app, much in the way that Instagram has in the last two years. TikTok has been much quicker than its competitors to adopt shopping features. Truly Beauty is a clean skin-care brand that first posted on TikTok in Dec. 2019 and now has 1 million followers. It has become the brand's most-followed social media channel.
Moore said that, in Nov. 2019, the brand began pushing more heavily into social, including working with influencers on Instagram. But the return on investment was not strong, he said. Truly Beauty then shifted its attention to gifting products to smaller TikTok influencers with 40,000-100,000 followers. It works with about 20 influencers per week, and has opted into paid advertising and paid influencer relationships, including one with Adam Ray (@adamrayokay, 6.6 million followers). In 2021, Truly Beauty will increase its investment in paid influencer partnerships on TikTok, beginning with Nikita Dragun in February. Moore said that branded partnerships typically account for 10-40% of a TikTok campaign budget.
Advertisement
TikTok has the added advantage of driving a halo effect on other brand platforms, Moore said, adding to the app's strength in a brand's omnichannel strategy. Truly Beauty's growth in TikTok followers has benefitted its follower counts on other social media apps like Instagram and Snapchat. Additionally, Truly Beauty repurposes TikTok videos for email marketing.
"[TikTok is] a Swiss Army knife, because when we first started all this, we thought TikTok was going to be a fun channel to generate engagement and some followers. [We are] able to create viral content and use it in all aspects of our brand, like ads and emails, and put our TikToks on Instagram Reels," said Moore.
Hui-Bon-Hoa also anticipates that TikTok will start to cannibalize marketing ad budgets in 2021. Currently, even the most successful Slope ad partners have spent less than 10% of their ad budget on TikTok, he said. Facebook and Google are also currently facing anti-trust lawsuits, putting their supremacy over advertising (and Facebook's ownership of Instagram) in jeopardy. This opens up a long-term opportunity for TikTok to become an advertising leader.
"This year was the year of testing out TikTok and seeing it improve exponentially as an ad platform. 2021 is going to be the year of TikTok as a core channel," said Hui-Bon-Hoa. "I would not be surprised to see brands spending more money on TikTok than Facebook or Instagram."
Advertisement
E.l.f. Cosmetics has been one of the most active and experimental brands on TikTok, posting paid hashtag challenges, reality shows and viral music. Its account @elfyeah, which has over 280,000 followers, is a mix of user-generated content, E.l.f. marketing videos and sponsored videos. E.l.f. also launched a hashtag challenge on TikTok competitor Triller in December.
Gayitri Budhraja, E.l.f. Cosmetics vp of brand, said the company will not have a TikTok-first or TikTok-only approach in its marketing, but that as the TikTok evolves its offerings, E.l.f. plans to integrate them into its omnichannel strategy, in tandem. She declined to state any investment or marketing figures for TikTok.
"TikTok has the most developed paid media arm. The ad products that they have for brands to buy into has been the most developed from the start," said Budhraja.
Specifically, E.l.f will focus on more unpaid and organic marketing in 2021, including more co-creation with TikTok creators. Budhraja pointed to the "Ratatouille" musical as an example of how powerful co-creation can be on TikTok. (Hundreds of TikTok users developed a synopsis and songbook to turn the 2007 Pixar film into a musical.)
Advertisement
"The Ratatouille musical is the strongest indication of where TikTok is going," she said. "The possibilities of what TikTok is going to be innovating on, how it's going to be partnering with brands, how it's going to tap into the scale of its powerful, creator community are going to spawn a series of ideas and directions that nobody's seen before."
Get news and analysis about fashion, beauty and culture delivered to your inbox every morning.