The original purveyor of the metal dress loved by Beyoncé, Taylor Swift and Cardi B, Rabanne is bringing its futuristic new makeup line to Ulta Beauty. 
Following a rebrand in June, the brand formerly known as Paco Rabanne unveiled its makeup line on its site on Monday and announced its Ulta Beauty launch date as October 1 for the retailer's site and select physical locations. With products priced $20-$40, the line's entry into the retailer marks Rabanne's growing focus on Gen-Z customers as they have found a particular affinity for the 60-year-old brand's iconic Space Age aesthetic. 
"Our makeup collection has a democratic luxury approach which will enable us to reach as many young consumers as possible," said Jerome Leloup, vp at Rabanne Beauty.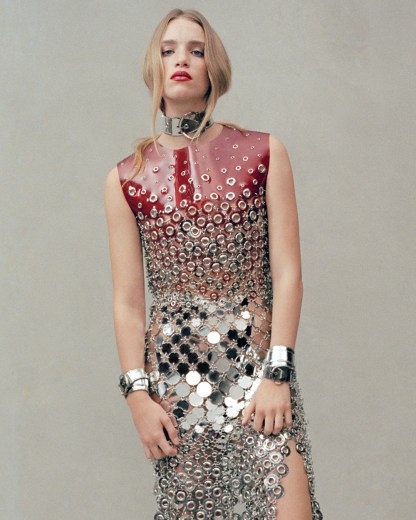 Rabanne is the latest Puig-owned fashion line to enter the makeup category, following Dries Van Noten's and Carolina Herrera's forays into the category in 2022.
Leloup described the brand's retail strategy as a "two-tiered" approach. "For the lifestyle consumers that seek the full-fledged experience of Maison Rabanne," the brand will be launched on the fashion label's DTC site and at U.K. department store Selfridges in early September, with more department store launches planned for 2024 and 2025. Meanwhile, the Ulta Beauty partnership is geared toward "the makeup addicts and beauty lovers," and will also help the brand meet the "mass demographic," said Leloup. In Europe, Rabanne Beauty will launch in Sephora in September.
The new makeup line adheres to the brand's aesthetic with inspiration from fashion fabrics and metal finishes with sparkle, matte and gloss textures.
"Metallics are more than a trend for us. We had to have metal in as many shades and textures as possible to echo the metal-chain, the metal-mesh, the silver and the gold that Mr. Rabanne was famous for," said Leloup of the legendary designer, who passed away at age 88 in February this year. "Metal is a strong signature for Rabanne, which will also make our makeup collection knowable and recognizable."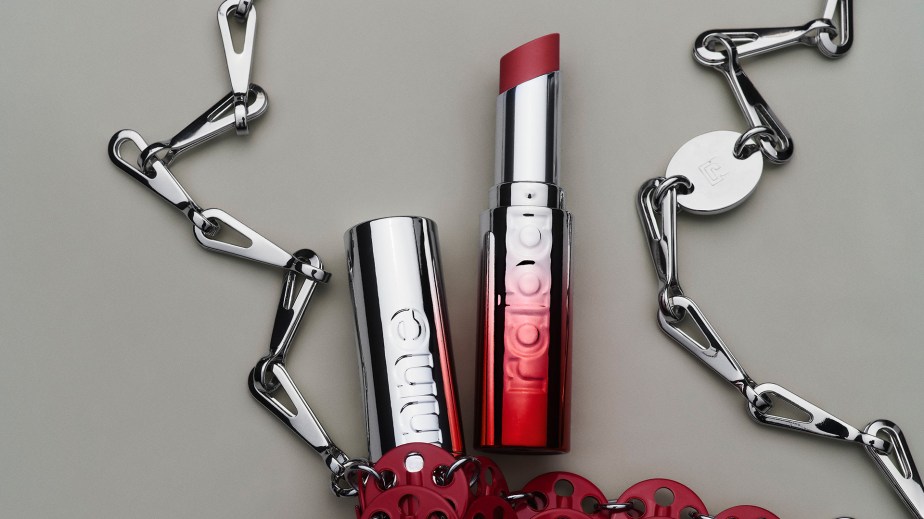 Maria Salcedo, svp of merchandising at Ulta Beauty, described the brand's "unique packaging, innovative formulas and bold, expressive pigments and shades" as a draw. "As the exclusive U.S. retailer, we're proud to be an integral partner to this iconic brand and provide access and awareness to this next phase of growth for the maison," she said.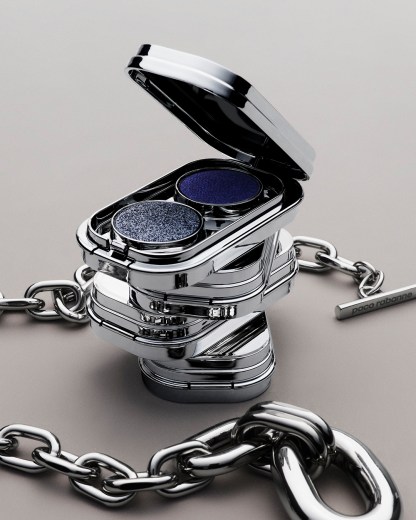 While the designer was once called a "metal worker" by Coco Chanel, his aesthetic has stood the test of time. Rabanne's silvery chainmail bags and sparkly disc dresses have made a resurgence in recent years thanks to the rise of glittery silver party-girl looks, especially in an era of post-pandemic hedonism and bling. Celebrities' love of the signature Rabanne style has only amplified in the past year. Both Beyoncé and Taylor Swift have worn the brand's signature dresses onstage, inspiring millions of young fans to appear clad in shiny, Rabanne-style fits for the Renaissance and Eras tours.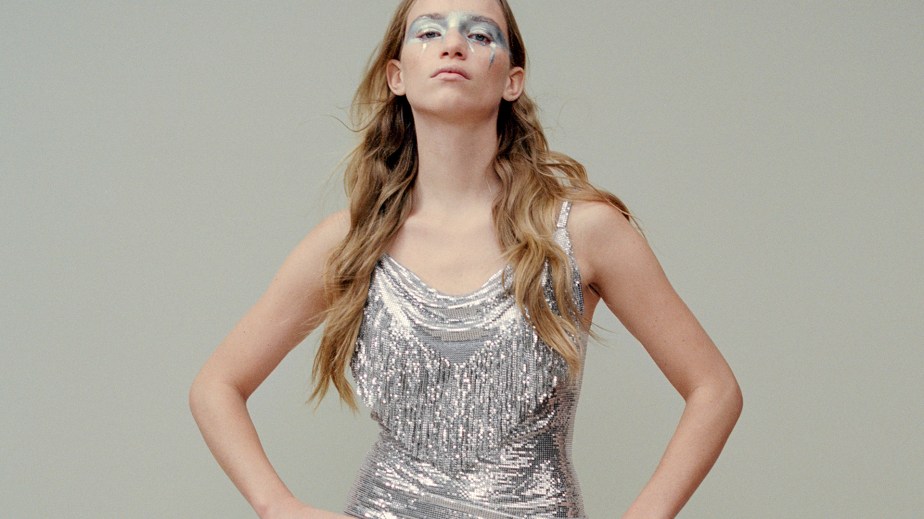 Gen Z is an especially big part of Rabanne's decision to enter into Ulta Beauty, which Piper Sandler's semi-annual survey of teens has consistently shown to be the age group's top choice for beauty retail.
"As the largest beauty retailer in the U.S. and Gen Z's preferred beauty destination, Ulta Beauty will provide Rabanne access to this highly engaged and influential demographic, along with new consumers, making it a perfect fit for the launch of Rabanne's makeup," said Leloup.
The brand's first campaign, created by newly appointed beauty creative director Diane Kendal, was shot by fashion photographer Stef Mitchell. Featured beauty looks complement Rabanne's signature avant-garde fashion. The brand categorizes the beauty products in a series of "moods" evoking its fashion looks, including Silver Tears, Precious Diva, Moonlight Star, Rebel Red, Sapphire Queen and Glam Rock.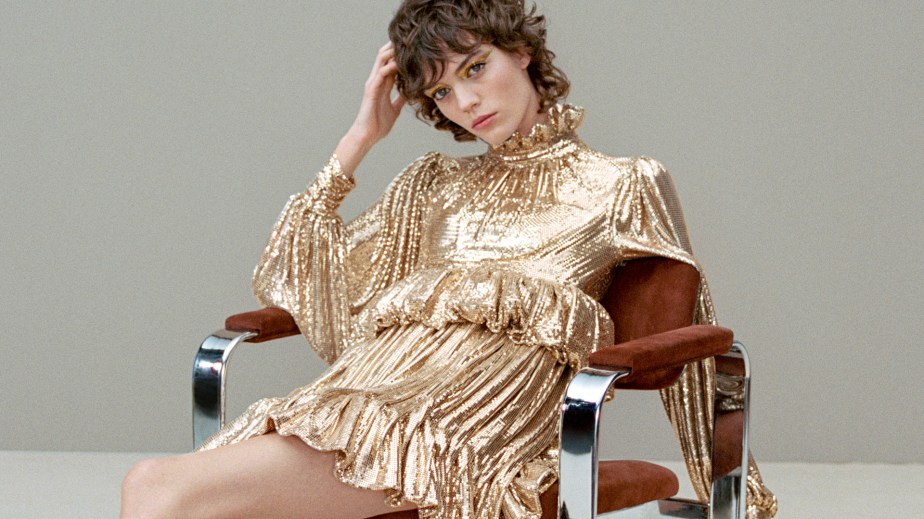 Rabanne joins Ulta Beauty's growing roster of prestige brands. With dresses that can run for over $4,000, its comparatively affordable makeup prices will widen its accessibility to Gen-Z shoppers.
"We are keen on welcoming everyone within the luxury market, hence we propose price points that are friendlier than the competition to include all Gen Z consumers," said Leloup.
Several products, including a mini eyeshadow palette that comes in 10 different color groups, an eyelash primer, a mascara, a glittery topcoat mascara called "Colorshot" and metallic eye paints, are $25 each. The brand also offers several different glitters and highlighters ranging from $20-$30, while the foundation is the priciest item at $40. Lip products include a $32 lipstick and a $28 tinted lip balm exclusive to Rabanne's DTC site.
The new makeup line will also make an appearance in Rabanne's spring 2024 runway show in Paris.