Meet Multiverse, the marketplace for mushrooms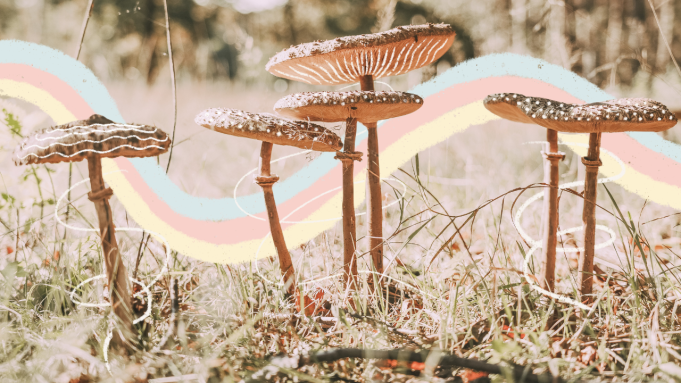 Following in the footsteps of CBD, mushrooms now have a marketplace of their own. 
In an attempt to tap into the current mushroom craze in wellness and beauty, e-commerce platform Multiverse launched in January 2021 as a one-stop shop for fungus enthusiasts. The L.A.-based curated e-tailer started out with products from 30 CPG brands, including supplement brand Rainbo and mushroom soap brand Black Magic Alchemy, and it plans to expand to beauty. It is also launching a private-label mushroom brand in July, which will eventually encompass CPG, merch and beauty products. It has already launched its first piece of "merch" — a $695 gold mushroom necklace with celebrity fine jeweler Logan Hollowell.
You have read the maximum number of free articles.
Glossy
+

Membership

Subscribe now for access to unlimited Glossy content, premium research reports, exclusive newsletters, invitations to member-only events and more.

SUBSCRIBE

Already a member?

Already a member?

Login

Logout
This content is available exclusively to Glossy+ members.
Glossy
+

Membership

Subscribe now for access to unlimited Glossy content, premium research reports, exclusive newsletters, invitations to member-only events and more.
"There's a lot of inspiration drawn from curated marketplaces. What we find is that niche marketplaces work so well because customers want curation, with such an oversaturation of brands out there," said Alli Schaper, co-founder and CEO of Multiverse.  The number of mushroom brands has multiplied, and Schaper said she's been in contact with over 200 of them. "There are new ones being created every single day," she said. 
According to data from WGSN, 50% of retailers have increased their selection of mushroom products in the past year, with the total number of mushroom products being offered by retailers increasing by 5.5%. 
Advertisement
Multiverse operates by a drop-ship model, and has just completed its seed funding round of $1.5 million with 45 angel investors.
In addition to CBD marketplace Fleur Marché, Multiverse also takes inspiration from cannabis startups like Miss Grass, which allows users to find a network of cannabis dispensaries. With the possibility of psilocybin legalization on the horizon, the e-tailer plans to feature a similar tool.
"We'll evolve our marketplace when [more] psychedelics are legalized for recreational consumer use," said Schaper.
Education for consumers is a big part of the platform, said Schaper. "We would say our persona of our consumer is someone who's mushroom curious; they don't really know where to start." While the platform is gender-neutral, its customers so far are mostly female Gen Zers and millennials between the ages of 18 and 40.
Advertisement
The brand's marketing strategy is focused on influencer marketing and organic word of mouth, and its branding aesthetic is inspired by the '60s and psychedelics. "[With] millennial branding there's such a sleek minimalism, and we want to go the complete opposite of that," said Schaper.
The name "Multiverse" references the "spirit of the mycelium network," said Schaper, who said she was inspired by the documentary "Fantastic Fungi" (which a New York Times review describes as a "charming blend of science and conjecture"). "Underneath the ground on every single step of Earth around the planet, there's this network that connects all living things, trees, mushrooms, plants, everything." She added that taking mushrooms with psilocybin often leads to to the thought, "We're all connected," which she believes is "referencing the mycelium network." 
Get news and analysis about fashion, beauty and culture delivered to your inbox every morning.