All products featured on Glossy Pop are independently selected by our editorial team. However, when you buy something through our retail links, we may earn an affiliate commission.
The beginning of spring saw some interesting new entries in the beauty category. Garance Doré, a longtime blogger, developed a skin-care brand with just three simple products — making it one of two new brands to take this minimalist approach. CBD, which has been slower and quieter as of late, popped up in two noteworthy brands, both of which are touting the ingredient's wellness benefits. Meanwhile, a beloved makeup brand from the Philippines made its U.S. debut, and a renowned dermatologist and his wife launched two products aimed at adult acne. Discover them all below.
Doré
In June, French influencer and OG blogger Garance Doré pivoted from content creator from brand founder, joining many other influencers who have made the leap. She debuted her eponymous collection in mid-May with a very simple lineu: just a gel-to-milk cleanser, a moisturizer and a multipurpose balm. The products are being positioned as "French skin care, reimagined" and are available on wearedore.com for $12-$36. After years of strong, active-ingredient-packed products and some ill-advised at-home facials mid-quarantine, an increasing amount of products are launching with a focus on basics. Doré's include sensitive-skin-safe cleansers and hydrators free of potentially irritating ingredients like exfoliating acids. The cleanser, with its unique, transformative texture, stands out as a hero.
Jori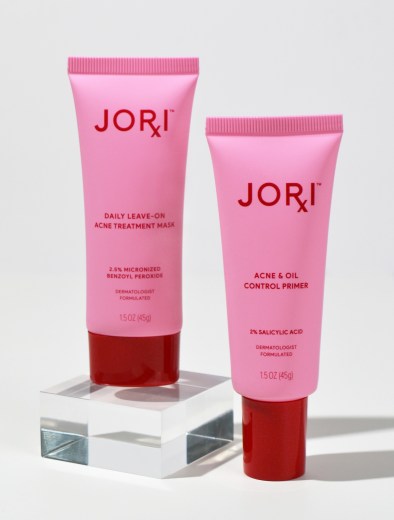 Dr. Josh Zeichner has been one of the most oft-quoted dermatologists in media for at least the past decade. Now, with his wife, who on Instagram goes by @thedermwife, he has co-created Jori, a new skin-care brand that launched direct-to-consumer with two products designed to address adult acne-prone skin: a $70 Acne & Oil Control Primer, made with 2% salicylic acid, and a $52 Daily Leave-On Acne Treatment Mask, made with benzoyl peroxide.
Naked Sundays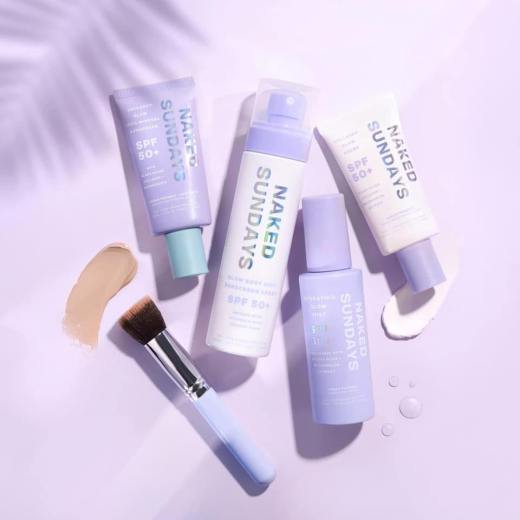 Prior to founding Naked Sundays, Samantha Brett was a TV reporter who needed ample sun protection on the job. She founded Naked Sundays to solve for common SPF woes. Specifically, she wanted products without the usual white cast, that didn't pill under makeup, that had additional skin-care benefits and that could even be applied over makeup. The result is her playful brand that offers SPF in creative formats. They include the SPF 50 Hydrating Glow Mist Top Up, which is perfect for reapplying on-the-go, and the SPF 50 Clear Glow Radiant Sunscreen Serum, a clear, gel-like formula infused with skin-beneficial ingredients including hydrating jojoba, watermelon extract and squalene. Prices range from $22-$37.
Press Pause Project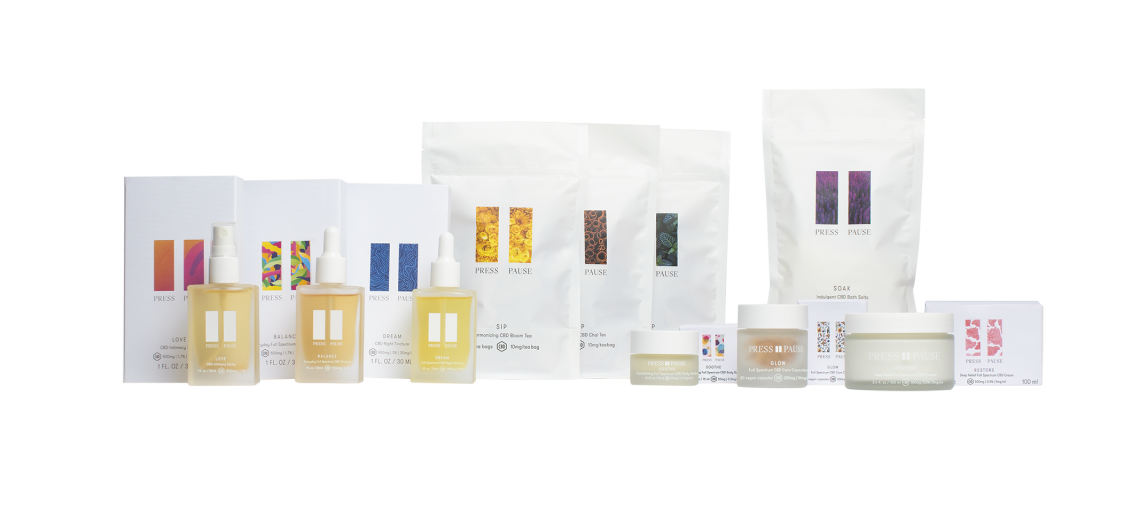 The CBD trend has slowed down from the peak of its popularity just a couple years ago, but brands geared at people in menopause are more popular than ever. A new entry combines both. Press Pause Project uses CBD to address four categories of wellness: mental wellness, physical wellness, hormonal wellness and sexual wellness. The products were developed by Kendra Mark, who is also the co-founder of CBD brand Nature Of Things, and include offerings like tinctures, teas, and topical treatments for aches and pains. The products range in price from $34-$89 and are sold on the brand's own website.
Sunnies Face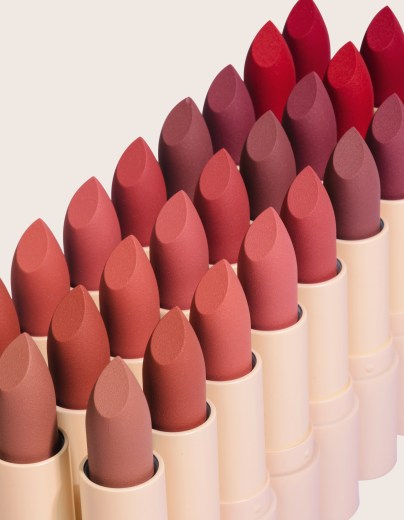 When Sunnies Face launched in the Philippines in 2018 with one product, its Fluffmatte lipstick, it sold out in 10 minutes and earned just shy of 3 million page views. On May 16, it finally became available stateside via the brand's direct-to-consumer site. Sunnies Face partnered with incubator Superordinary to usher in its U.S. arrival. So far, only Fluffmatte (in all 15 shades) is available in the United States, but its legions of enthusiastic fans can rest assured that more of the brand's beloved products are coming.
Dote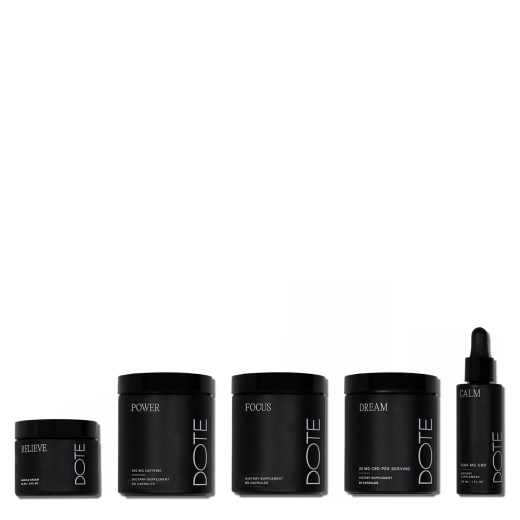 Press Pause Project isn't the only new CBD brand on our radar. Dote recently launched with a lineup of four ingestible products and one topical. The latter, dubbed Relieve, promises muscle pain pain. Three of the ingestible products come in capsule form: Power is intended to provide a pre-workout energy boost, Focus is jam-packed with vitamins and adaptogens (think: B12, ashwagandha and cordyceps) to help users power through a long to-do list, and Dream is for better sleep. Finally, Calm, a tincture, is designed to help with overall balance.
Joos
Andrew Glass & Shayan Sadrolashrafi, the founders of Joos, are no strangers to the beauty industry. Together, they also co-founded at-home waxing brand Wakse, and individually, Glass founded skin-care brand Non Gender Specific. For their latest venture, the entrepreneurial duo was inspired by juicing, as is obvious with a single look at Joos' packaging. The brand's debut products include its orange juice-inspired Oil Cleanser ($58); the Superfood Cleanser ($48), which looks so much like a green juice, you'll want to make sure it's kept far from the kitchen' and a turmeric-rich Clarifying Essence ($48). The brand is currently sold on its own website.
Into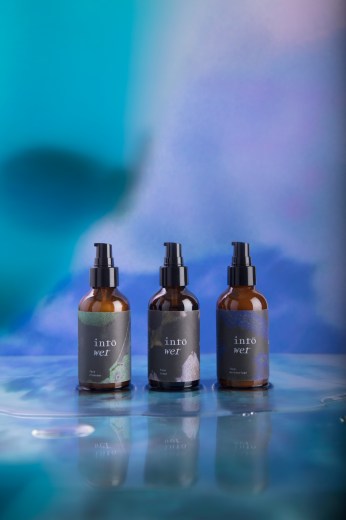 This new Japanese skin-care line launched with a cleanser, a toner, and a moisturizer — once again, exemplifying that basics are back. Each product is fortified with the probiotic lactobacillus, which is meant to keep skin hydrated and maintain a healthy skin barrier.