To receive the Glossy Pop newsletter in your inbox every Friday, click here.
All products featured on Glossy Pop are independently selected by our editorial team. However, when you buy something through our retail links, we may earn an affiliate commission.
Though Jennifer Aniston did not join Instagram until 2019, by the time she launched her hair-care brand Lolavie in 2021, she had millions of followers to announce it to. Scarlett Johansson, meanwhile, launched The Outset in March 2022. She still has yet to join social media.
But co-founder and CEO Kate Foster and CMO Joanne Sulit have orchestrated a strategy to keep it top of mind on social media, without Johansson needing her own profile.
The strategy kicked off a year ago, when The Outset hosted a luncheon for NYC influencers. Johansson made cameos in the content of many in attendance, including Remi Bader, Angelo Landriscina (@dermangelo) and Dana Hasson. Since then, the brand has only picked up steam. In March, it hosted a one-year-anniversary party, where Johansson appeared in social content with Hasson again, as well as with Ava Lee (aka @glowwithava), Aditya Madiraju and Mireya Rios. The brand shared content from the event on its own channels, as well.
Since June, however, the brand has made its office the backdrop for such influencer content. Its cognac leather couch, which sits beneath a portrait of Johansson, has become recognizable in the process.
The Outset has always been adamant that it does not consider itself "a celebrity brand." By the simple definition of having a celebrity founder — and an A-list one, at that — it does, in fact, classify as one. But it is also true that the brand didn't have the immediate benefit of blasting out its news to an existing following of millions.
"[Scarlett] has made it known that creating a social media account or presence for herself is not on the top of her list," said Sulit. "It's not a part of her personal DNA, and so we didn't want to push it on her. Ultimately, we said we would find other ways to have other people become ambassadors for the brand."
As Johansson put it, "I created The Outset to stand on its own, regardless of my association with the brand. I am incredibly proud of the community that rallies around our products and brand identity, and I love participating on our [owned] social channels in [influencer] content — much more than if I was curating my own digital identity. It's more authentic to who I am."
For Sulit, the question became, "How can we bring Scarlett to the masses?" The team started to carve out time when Johansson would be in its Manhattan office for her to meet with and create with influencer visitors.
The brand allows these creators, none of whom are paid, to get creative and put their own spins on the content they create. A recent example involves Caleb Simpson, the TikToker known for asking people how much they pay for rent. Simpson has 7.7 million followers on TikTok and 1.5 million on Instagram. Comparatively, The Outset has 540,000 on TikTok and 291,000 on Instagram. The video he posted of Johansson in June has 49.8 million views and 8.3 million likes. Unsurprisingly, she declines his famous question. "Um, I'm not telling you that," she says, before bringing Simpson to The Outset's office. When Simpson later asks how much the office rent is, Johansson deadpans, "I give the guy product and he just lets us squat here. It's that good."
In the process of Simpson's office tour, he's given products composing a complete skin-care routine, which he demos with Johansson by his side. Commenters freaked out, making comments like, "Bro just casually met Scarlett Johansson," and "Bro just casually got a skincare routine from Scarlett Johansson 😭."
Of the process, Johansson said, "I love creating content with influencers and have enjoyed meeting every single creator I've interacted with. They all know their audiences so well and they know what they want to see."
The concept was based on the brand's desire to tap into new audiences, Foster said. "[Creators] have a desire to partner with Scarlett because she's outrageously famous. Getting to create content with her is an exciting opportunity that not a lot of people get." In a way, it is perhaps even more desirable because Johansson does not have channels of her own. "There's some scarcity, right? She's not overexposed in the social space."
The strategy is proving effective. The content has led to a spike in new followers, Sulit said, noting that the fact that the brand often works with creators outside the beauty arena is helping it to expand its reach. "Any new eyeballs that we can get looking at the brand are valuable clicks for us and valuable people that we're bringing into the community." The brand is sold on its own site, plus at Sephora, Goop and Cult Beauty. It declined to comment on its revenue or growth.
It's been mutually beneficial, too, Foster said. "It's resulted in really great content that generates views [for influencers]. It's been a win-win."
On October 11, influencer Bobbi Althoff, who is known for celebrity interviews, posted a clip from an interview with Johansson — again, on the couch. In it, she demonstrates fixing flyaways on Johansson's hair with The Outset's latest launch, an all-purpose salve called the Botanical Barrier Rescue Balm. Althoff caught flack for the clip with critics saying she was not awkward with Johansson in the way she has been with Black guests. The remainder of the interview is yet to be posted to her TikTok. The existing clip still may have served to introduce the brand to new people. Althoff has 6.9 million followers, and the post has been viewed 13 million times and has 1.3 million likes.
Other recent Outset guests have included Yesly Dimate, Kit Keenan, Brigette Pheloung (@acquiredstyle), Lauren Wolfe, Theo Turner (@theeislandboi) and JC Dombrowski.
Partnering with creators who don't just post about beauty can also help with authenticity. "All the time, we hear, 'This is the best serum I've ever used,' or, 'This is the best cleanser I've ever used.' [Beauty influencers'] business is partnering with a number of beauty brands to offer up the next serum and the next cleanser," Foster said. "We find tremendous value in partnering with beauty creators, but our democratic approach to beauty is really for everyone. It's not just for the beauty-obsessed."
Launches to know
Olive & June expands its press-on category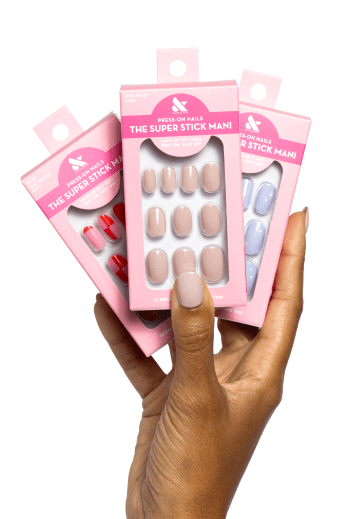 On the heels of the success of its Instant Mani press-ons, which require nail glue, Olive & June has expanded the category with its new Super Stick Mani. According to founder and CEO Sarah Gibson Tuttle, the new launch provides an option for those who love press-ons but want less wear time than glue allows for. She likened buying the newer option to "going to a salon [and choosing] polish, versus gel." The press-ons offer the perfect, commitment-free finishing touch to a special occasion outfit. The $8 mani-in-a-box comes in 12 solids and 19 designs across two nail-shape options. Shop it here.
Kate Young collabs with Splendid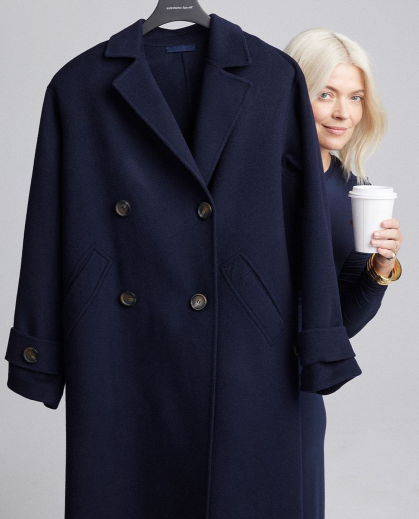 We can't all have celebrity stylists, but maybe we can dress like we do. Launched on Thursday, fashion stylist Kate Young and Splendid released a collection of 24 pieces, all in wardrobe-essential colors including black, cream, olive green and navy. Kate Young is best known for her work with stars like Dakota Johnson and Selena Gomez. The collection is selling on Splendid's site and in its stores, and select pieces will be available at Neiman Marcus, both online and in stores. Shop it here.
Spate Trend Watch: TikTok is now concerned about 'scalp aging'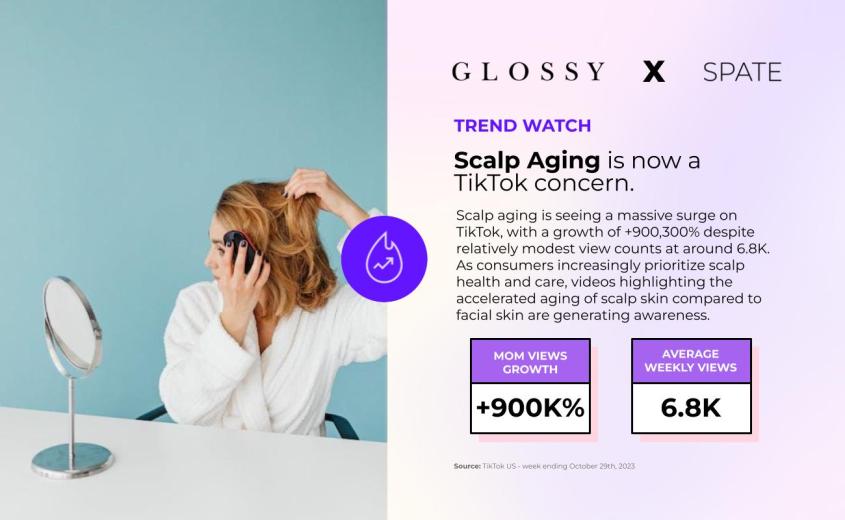 'Scalp aging' has taken TikTok by storm, with views of posts featuring the term experiencing a month-over-month growth rate of 900,300%. Average weekly view counts now hover at around 6,800. This surge in interest reflects the growing consumer emphasis on scalp health and scalp care, which has prompted a newfound obsession with addressing scalp-related issues.
TikTok videos are spreading the message that the scalp's skin ages much faster than that of the face. So, to maintain youthful, lustrous locks, consumers are turning to products like scalp serums and treatments, as well as hair growth solutions. This is benefitting brands like Vegamour and SpoiledChild, whose TikTok posts are capturing attention.
Consumers are now keen to rectify hair mistakes, including their past neglect of scalp health. And many are now saying that scalp care is more essential than simple hair care. It's a holistic approach and, as with so many social media trends, it necessitates the use of more products.
"This shift toward prioritizing hair and scalp health underscores social media's transformative impact on beauty standards and consumer behavior. Beauty brands must remain agile, offering products and services that resonate with the changing needs and desires of today's consumers," said Yarden Horwitz, co-founder of Spate.
Inside our coverage:
With Big Feelings, Stacey Bendet offers pajamas and community to trendy Gen Zers
Dr. Dhaval Bhanusali on dermatology, serial entrepreneurship and working on Rhode with Hailey Bieber
Can Kylie Jenner's Khy follow in Skims' $4 billion footsteps?
Reading list:
Today, shapewear. Tomorrow, the world.
The retailer that finally got rental right
How Pilates has been rebranded as the ultimate hot-girl workout