Rails founder Jeff Abrams on 'cautiously moving forward' with physical retail expansion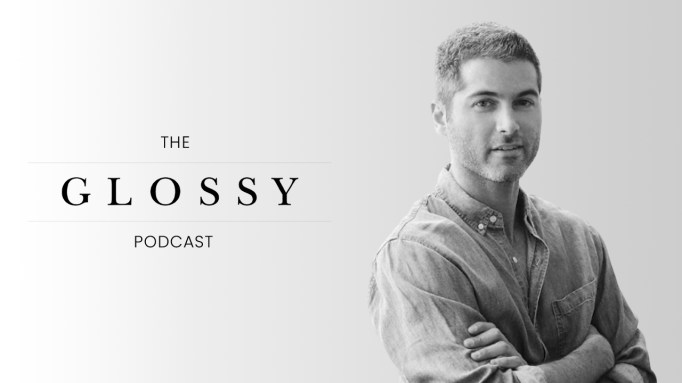 Subscribe: Apple Podcasts | Stitcher | Google Play | Spotify
When Jeff Abrams launched L.A.-based fashion brand Rails in 2008, he couldn't have predicted the demand for comfortable clothes in 2020. The cashmere-like shirts that the line started with is now driving exceptional sales for the company.
"We actually grew over the course of this year," Abrams said on the Glossy Podcast. To date, Rails has generated over $500 million in retail sales and increased topline revenue and profitability every year since launch. "When Covid came around, we were top-of-mind for people; we [provided] a natural transition into the changing fashion environment."
You have read the maximum number of free articles.
Glossy
+

Membership

Subscribe now for access to unlimited Glossy content, premium research reports, exclusive newsletters, invitations to member-only events and more.
This content is available exclusively to Glossy+ members.
Glossy
+

Membership

Subscribe now for access to unlimited Glossy content, premium research reports, exclusive newsletters, invitations to member-only events and more.
Though sales of women's button-downs drove nearly 100% of the business in its first 5-6 years, Rails has since slowly expanded to other categories that can serve as the "top-half" of denim, like T-shirts and "cozy" sweaters, said Abrams. More recently, it's also introduced bottoms and dresses. It launched a men's line in 2017. 
"It's now very much a full lifestyle collection," he said, noting that a denim line is set to launch in the fall. 
Advertisement
Abrams also discussed the brand's expansion via international markets and physical retail.
Here are a few highlights from the conversation, which have been lightly edited for clarity.
On building a global business
"International accounts started seeing the brand at places like Intermix, Shopbop and some of these higher-end retail stores, and asking me if they could carry the brand. And so I ended up traveling to a lot of these international markets and taking a similar approach to how I built the U.S. business, which was very grassroots: going to the stores to understand the nuances of the business and what that local market wants. And so, it's been 15 years of a slow, deliberate evolution of both domestic business and international business. … Ultimately, you do need to have partners [in international markets], but in the beginning, you have to get momentum on your own — no partner is going to want to come build your brand from zero. Once we had established that the brand was working in a lot of international markets, I tried to find local sales agents and distributors who could help us actually reach the stores on a day-to-day basis. In the U.K., France, Spain, Scandinavia and a lot of these countries, we've paired together a sales agency with a local PR agency, to help us manage each market as if it was in our backyard. A lot of brands in the U.S. will just throw things out there and hope they stick in a foreign market, but you really need to appreciate what's happening on the ground."
The power of the 'old-school' catalog
"Digital is really one of the main places where we're investing, but also, we're going a little bit old-school and doing in-home catalogs — actual 30-page books where we deliver those to people's houses. It's a much slower experience with the brand, versus just a quick-hit online — where you can really sit there and flip through more storytelling, and look at the editorial and the product. We tested catalogs last year, in a very small way; we sent out probably 50,000 books, which may sound like a lot, but actually investment is not that great. We sent it to existing customers, and then we sent it to prospects, so people who may have an affinity for the brand or similar brands in the space. We started to get some data back and we realized, 'Wow, this is really working, and people are really engaging with the brand.' So we slowly ramped it up over each main season. We're now sending out both a women's book and a separate men's book to engage the customer with the brand."
Advertisement
Why investing in stores still makes sense
"It's a bit of a crazy time to be opening retail stores. But we had planned to open this SoHo store, which is our first first location, as our flagship in New York. It's on the corner of Broome and Green, and we were supposed to open it in March. That got delayed, and we opened it in September. But the store is beautiful. We sort of brought our California lifestyle to the center of SoHo; it's on a corner across from a lot of great, higher-end contemporary brands. The foot traffic in SoHo right now is down from what it normally would be, because you don't have the international tourists and you have a lot of locals who've gone to suburbs or gone to Florida — but people who are going into the store are loving the environment and the experience. People who are coming in the store are converting at a very high [percentage]. We're taking a long-term view on retail. Ultimately, there are people who will want to go back into stores in some capacity — it just depends on how they're going to want to interact with the brand in the future. SoHo, we imagine, will become a really great location for us as things normalize. We're also opening a store in San Francisco in probably March or April of this year — we're in our buildout phase right now. Plus we've identified a [store] location in Los Angeles, and we're doing a pop-up in Paris in April, May and June. We're cautiously moving forward, but we're optimistic that our strategy will work. People are excited about the evolution of the collection and being able to see everything in one place."
Get news and analysis about fashion, beauty and culture delivered to your inbox every morning.