Woodley + Lowe's co-founders: 'We don't want to be another brand created by two moms'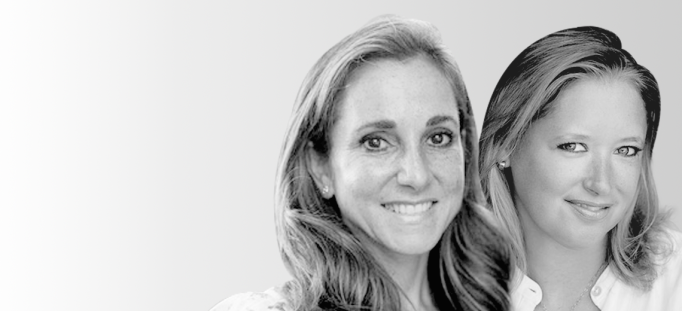 Subscribe: Apple Podcasts • Stitcher • Google Play • Spotify
Historically, fast-fashion retailers have dominated clothing designed for tween and teen girls. Yet, Gen Z, more than any other generation, is known for its environmental consciousness, leaving young shoppers torn between buying affordable, trendy clothes or staying true to their eco-conscious values.
You have read the maximum number of free articles.
Glossy
+

Membership

Subscribe now for access to unlimited Glossy content, premium research reports, exclusive newsletters, invitations to member-only events and more.

SUBSCRIBE

Already a member?

Already a member?

Login

Logout
This content is available exclusively to Glossy+ members.
Glossy
+

Membership

Subscribe now for access to unlimited Glossy content, premium research reports, exclusive newsletters, invitations to member-only events and more.
With a mission to provide socially and environmentally conscious clothing at a more affordable price point than designer teen labels, Woodley + Lowe was founded in 2020 by two moms, Rachel Thebault and Neda Talebian Funk.
"We try to be mindful of who our customer is and that her hard-earned babysitting money needs to go a long way," said Thebault on the latest Glossy podcast.
Advertisement
After experience shopping for their own daughters, the co-founders were frustrated with the archaic sizing recommendations for teen girls' apparel. "The problem we especially saw with tweens was that these girls are growing at very different times from each other and they're growing in different ways," said Thebault.
The pair developed a proprietary sizing scale, which bridges the gap between teen and women's clothing and allows consumers to grow into the brand at their own pace. To resonate with its Gen-Z target demographic, Woodley + Lowe created a robust ambassador program, consisting of brand representatives in high school and college. The ambassadors work to foster a community of fans who are educated on buying quality, long-lasting products and are encouraged to think about how and where their apparel is made.
The brand has notably found success in the athleisure space, with the pandemic boosting sales for the entire industry. However, Thebault and Talebian Funk see category expansion in Woodley + Lowe's future, while continuing to take a thoughtful approach to teen fashion. Talebian Funk said the brand is planning to build content libraries based on how Gen Z consumes information, including providing interactive and video-based options. And, a potential brick-and-mortar store and brand collaborations are on the docket to continue to drive brand awareness.
"From the early days, we've thought, 'How do we become a Goop for this generation?,'" said Talebian Funk.
Advertisement
​​Below are additional highlights from the conversation, which have been lightly edited and condensed for clarity.
From focus group to an ambassador program
Talebian Funk: "Before we built this brand, we started a private Instagram focus group. We hired two high school seniors to run it because our goal from the beginning was to co-create with our audience. We don't want to be another brand created by two moms. Right away, we started looking at their posts and learned, 'Wow, this is what this Gen-Z audience is into.' They helped shape the initial phase of our brand. They chose everything from our brand name to our logo. [They reviewed] our initial colors and designs.
From that small group, we then built an ambassador program. We currently have over 250 ambassadors across the country ranging in age from 13-28. We now are going deeper with the ambassador program, where we launched a more advanced tier of ambassadors that we meet with on a regular basis. We have meetings to discuss design and marketing. We think this is our secret sauce; having these ambassadors is what gives us our edge. It's what keeps us connected with our community. It's an important part of our business that we plan to continue to evolve and grow as we grow."
Advertisement
Sales channels and retail partner opportunities
Talebian Funk: "We've done a few small partnerships with local retailers in both the New York City and Boston area. Martha's Vineyard and the Hamptons are some of the summer towns that have done well. [Selling in physical retail stores] is not a big focus for us, but we do realize that it's important for customers to have a chance to touch and feel our products. We've also done a number of trunk shows and pop-ups, which have all been successful. 
In the longer term, an omni-channel approach is obviously important for every retailer, but especially our brand because Gen Z likes to shop. They like to shop in-person, so experiential retail and in-person retail are going to continue to be important as retail evolves. We could have our own stores one day and they could be a successful way for us to scale across the country."
Why the brand is self-funded
Advertisement
Thebault: "​​Before we launched, we spoke with a number of people ranging from different venture capitalists to angel investors. The timing was difficult because, when we needed the money, the world started to freeze up [because of the Covid-19 pandemic]. We started thinking about how we can fund this ourselves. We were so eager to get moving and get to the next level, so we started working on it ourselves. We've invested a lot of money into products and the website, which we felt was important. You can't market something that doesn't have a great product to stand behind it. And our website is our store. That's the experience people get when they come to our brand for the first time, so that was at the sacrifice of some marketing dollars. We've had to be scrappy and work hard on marketing ourselves and through our ambassador community. Now we play with the idea of raising angel money or VC money to invest in marketing, now that we know what marketing is working. But so far, we are self-funded."
Get news and analysis about fashion, beauty and culture delivered to your inbox every morning.