With just 34% of journalists ready for indoor events, brands are rethinking their press strategy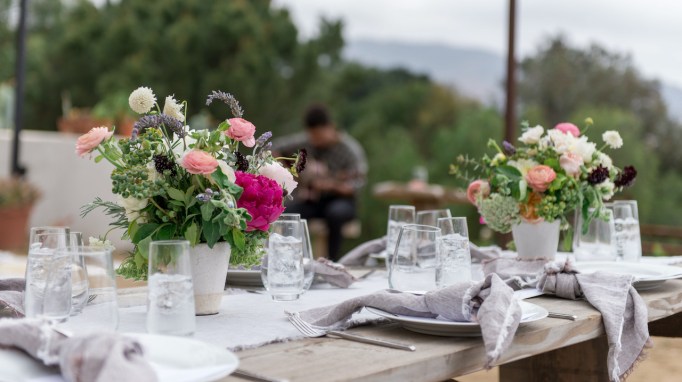 Fashion media is not yet ready to event-hop.
In pre-pandemic times, invitations to brand press events flooded reporters' and editors' inboxes. These events could be anything from swanky, announcement-centered affairs at hip restaurants to casual in-store meetings between a few editors and a brand founder. But in the post-pandemic world, many of the factors that made these events so common have changed. Many editors have moved away from hubs like New York and Los Angeles, and those that have stayed have grown used to conducting most business online.
You have read the maximum number of free articles.
Glossy
+

Membership

Subscribe now for access to unlimited Glossy content, premium research reports, exclusive newsletters, invitations to member-only events and more.

SUBSCRIBE

Already a member?

Already a member?

Login

Logout
This content is available exclusively to Glossy+ members.
Glossy
+

Membership

Subscribe now for access to unlimited Glossy content, premium research reports, exclusive newsletters, invitations to member-only events and more.
That doesn't mean the press event is dead, but it is changing form. New research from PR agency Jennifer Bett Communications, which represents a wide array of companies like bra brand Cuup and home essentials brand Parachute, found that the majority of editors still want to attend these events, but with caveats.
In a survey of more than 100 journalists and editors, JBC found that 71% want to attend in-person events. Ninety-one percent said that, to attend the event, they'll need to know all of the safety guidelines and attendance ahead of time. Seventy-six percent would attend an outdoor event right now, but only 34% would attend an indoor event. Finally, nearly 50% said they would prefer to attend an indoor event with a maximum of five people in attendance, rather than larger events.
Advertisement
All of this information is valuable for brands looking to plan their press event calendar, according to Jennifer Meyer, founder of JBC. She said that brands should think carefully about the size and value proposition of these events to attendees and about the potential ROI before they commit to them. 
"There has to be a reason for you to do it," Meyer said. "Editors are scattered across the country, as are my staff, so smaller, more intimate events are the way to go. But also brands should consider whether in-person is right for them at all. At previous jobs [I've had], I've seen brands host [costly] full-day press previews, and the editors come in and take a few pictures and leave five minutes later. So you have to be mindful of the ROI."
Meyer said some brands get a lot more value out of in-person events than others. Cuup, for example, a DTC brand founded in 2018, prides itself on the fit and comfort of its products. Cuup co-founder Abby Morgan said that, for that reason, the brand's usual monthly in-office events with custom fittings to showcase the product are absolutely worth the time and money put into them.
But in the future, Morgan said Cuup's events will look very different. 
Advertisement
"We'll definitely be doing more intimate, focused events," she said. "When the brand launched, our launch party had 150 people there. But now we're going to be less focused on how many people we can get in the door and more focused on the quality and depth of the relationship we can build with a few people."
Pre-pandemic, Parachute hosted a wide range of in-person events of different scales, mostly at its 10 stores around the U.S. It averaged to 1-2 events per month, per store. But in hot shopping periods, like November, it hosted as many as 10. These press events ranged from small gatherings in-store for product launches to elaborate, weekend-long trips with expenses paid by the brand.
Those events played a key part in the brand's growth, according to CEO Ariel Kaye. She measured the success of these events not by the amount of sales they drove, which can be tough to attribute, but on brand search impressions and press coverage after the fact.
"Part of the reason we opened stores was to host those events," Kaye said. "It's really been fundamental to our strategy. We've found that we get so much good feedback and make better connections with people in person. At the same time, we want to be sensitive about editors' time. To ask them to leave their work or their home to come meet with us is asking a lot, so it has to be worth it."
Advertisement
Kaye said she'll be moving to a hybrid model, doing fewer and smaller in-person events, mostly around new launches and contained in-store. She'll be supplementing them with digital events, like virtual product previews over Zoom. She said she's found digital events to be effective, based on the press coverage the brand's received from them, though in-person events drive more press, on average.
For brands that do make the switch to digital events, Meyer suggests incorporating some sort of tangible element, as well.
"If you're a bra brand, send them some bras or do a virtual fitting," Meyer said. "Zoom calls can be exhausting and unmemorable. You have to give them something memorable so it stays top of mind."
Get news and analysis about fashion, beauty and culture delivered to your inbox every morning.