Why companies inside and out of gaming are designing and showcasing clothes in Unreal Engine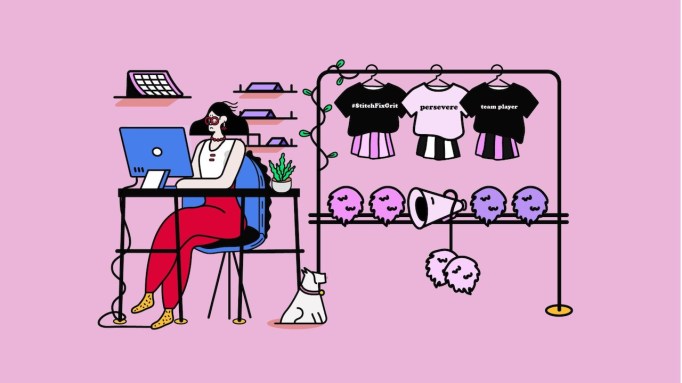 This article was reported on and first published by Glossy sister site Digiday.
Epic Games' Unreal Engine is one of the most popular software frameworks in the gaming industry — the preferred development tool of more than 7.5 million licensed developers. And after seeing expanded use to create film sets and design automobiles, Unreal Engine has taken on yet another life in 2021: as a tool for fashion designers to construct and showcase their work, both inside and out of the gaming world.
You have read the maximum number of free articles.
Glossy
+

Membership

Subscribe now for access to unlimited Glossy content, premium research reports, exclusive newsletters, invitations to member-only events and more.

SUBSCRIBE

Already a member?

Already a member?

Login

Logout
This content is available exclusively to Glossy+ members.
Glossy
+

Membership

Subscribe now for access to unlimited Glossy content, premium research reports, exclusive newsletters, invitations to member-only events and more.
In addition to popular titles such as Tony Hawk's Pro Skater and Valorant, Unreal Engine is the software behind Fortnite, Epic's widely popular battle royale title. Since its release in 2017, Fortnite has evolved from a video game into a full-fledged metaverse platform — and in accordance with this shift, non-gaming brands have enthusiastically partnered with Epic Games to reach younger consumers. Many of these partnerships involve the translation of the brands' physical products into the world of Fortnite, and thus Unreal Engine.
Last month, the luxury fashion brand Balenciaga partnered with Epic to recreate some of its designs as Fortnite skins (and release a line of Fortnite-branded clothes in the physical world). "Everything is built with Unreal Engine — incredibly high-fidelity," said Epic Games head of brands and advertisers solutions Raffaella Camera. "Even the models themselves we built in part with our MetaHuman tool, and we actually started from scanning the real models that Balenciaga uses."
Advertisement
As consumers grow accustomed to this type of virtual activation, Epic Games is far from the only endemic company to have dipped its toes into the waters of virtual fashion.
In August, the esports organization Team Liquid dressed digital models in Unreal Engine clothes to launch LQD, the team's limited-edition apparel line. "How can we inject storytelling in everything we do, and what are the newest and latest ways of doing that?" said Team Liquid apparel and commerce creative director Frank van Rooijen. "In this case, we wanted to create this post-apocalyptic world, and we wanted to maintain a subtle link to gaming, but without having to build a whole game. So that's how Unreal Engine came into the picture."
Advertisement
To make sure its first step into Unreal Engine fashion went smoothly, Team Liquid hired the freelance environment artist Emiel Sleegers. "The rest was all done in-house — we've got a fantastic in-house 3D animation team," van Rooijen said, adding that the company plans to hire more designers to bring the entire process in-house for future Unreal Engine projects.
Sleegers, who formerly worked for Ubisoft and owns the game asset design training firm FastTrack Tutorials, stressed the usefulness of Unreal Engine for modulating elements of photo and video shoots that would otherwise be difficult to adjust in post-production. "It was like, 'Oh, we want to change the lighting.' Instantly, lighting is done," Sleegers said. "While if you would do it in real life, it simply would not work that way — you would need to have a director on site."
The environment artist also pointed out the benefits of using Unreal Engine for this kind of non-gaming project, compared to other popular game engines such as Unity. "Generally, Unity is even more focused on games, which means that, quality-wise, you can struggle sometimes to really hit that hyper-realistic quality," Sleegers said. "And of course, if you want, you can go full-on movie quality, in which case you would use programs like Maya, or 3ds Max or Blender."
Indeed, while Unreal Engine forms the bedrock of virtual environments like Team Liquid's post-apocalyptic LQD space, the organization's animators also used programs such as Blender, ZBrush and Substance Painter to "texturize and put the finishing details on the clothing," according to van Rooijen.
Advertisement
The use of Unreal Engine to design and model clothes started in the gaming world, but has since escaped its confines. In April 2021, the fashion designer Gary James McQueen used the game development software to put together a runway show featuring virtual garments sold exclusively on the digital fashion platform DressX.
Although McQueen's virtual clothes were not recreated in the physical world, his Unreal Engine fashion show signaled the potential use of the software to design real garments, much like BMW uses it to design cars. After all, fashion companies are already adopting virtual models to streamline the production process. "It's definitely in the cards to do so," van Rooijen said. "Maybe in combination with other software, like CLO 3D, a software that's specifically designed for fashion and apparel designers."
And whether or not van Rooijen and his contemporaries actually use Unreal Engine to design clothes for physical use, the creative director is certain that Team Liquid will soon be selling digital-first garments similar to McQueen's.
"There's actually a particular collaboration that we're also doing right now, which I unfortunately can't talk about, where we are doing that," van Rooijen said. "We will make our clothing be wearable in-game — that is 100% on the map."
Advertisement
Get news and analysis about fashion, beauty and culture delivered to your inbox every morning.