The rise of authentication has curbed the flow of counterfeits to fashion resellers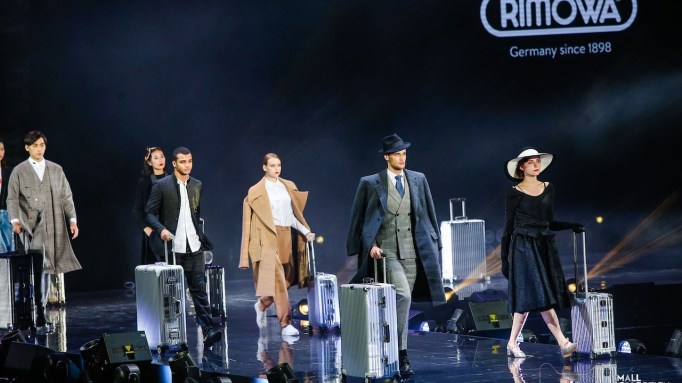 As the resale market has continued to boom, stricter measures of authentication have lessened the strength of fashion counterfeiters.
Counterfeits are one of the biggest pains in the neck of fashion and beauty brands, particularly in luxury and streetwear where authenticity and exclusivity are paramount, but the number of fakes coming through resellers is on the decline. According to a report from Entrupy, an authentication platform used by resellers to authenticate luxury goods, the rate of counterfeit goods being sold at resellers has diminished from 15% of products in 2017 to 10% this year. 
You have read the maximum number of free articles.
Glossy
+

Membership

Subscribe now for access to unlimited Glossy content, premium research reports, exclusive newsletters, invitations to member-only events and more.

SUBSCRIBE

Already a member?

Already a member?

Login

Logout
This content is available exclusively to Glossy+ members.
Glossy
+

Membership

Subscribe now for access to unlimited Glossy content, premium research reports, exclusive newsletters, invitations to member-only events and more.
"Fakes are huge," said Eddy Lu, co-founder of sneaker reseller GOAT. "Nike is the most-counterfeited brand in the world. That's why GOAT exists in the first place. We used to see a much higher volume of fakes, but now people know we authenticate heavily, and our fake rate has gone down."
As resellers like The RealReal or StockX strengthen their authentication teams, counterfeiters are dissuaded from trying to sneak fakes through. But this actually has two unintended side effects. According to Entrupy, stricter authentication means fewer fakes, but the fakes that are still being sold are a much higher quality (the so-called "superfakes") and they are being pushed to other markets and worming their way into the supply chain there.
Advertisement
"[In the states] counterfeiters don't directly sell to the secondhand industry anymore," said Vidyuth Srinivasan, co-founder of Entrupy. "You're seeing a lot more counterfeiting in other parts of the world. Southeast Asia has a huge number of counterfeits in all parts of the supply chain. It's the same with Russia and Eastern Europe and the Middle East — and even in Japan, where counterfeits are not supposed to exist. Because a lot of [local] resellers are putting in stricter mechanisms to authenticate product, the counterfeiters are disincentivized to try there, but they are finding other avenues."
In China, where counterfeit has historically been incredibly widespread, the same shift is happening: Retailers like Alibaba have cracked down hard on counterfeiters so as not to lose out on partnerships with luxury brands. Instead, many counterfeiters have turned to less official channels, often selling directly through social media channels like WeChat.
These consumer-to-consumer marketplaces have the highest risk of counterfeits — 14.8% of luxury accessories and fashion products sold in 2018 were fakes, down from 20% in 2017. Online resellers and wholesalers tend to have the lowest number of fakes, at 8.1% and 1.7%, respectively.
"Counterfeiters work purely from a supply-and-demand stance," said Srinivisan. "There's always someone who wants access to a product they wouldn't otherwise have legitimate access to, and counterfeiters will go wherever it's easiest to sell their product."
Advertisement
While the higher quality of fakes is concerning, the decrease in overall counterfeits is good news for resellers, which rely on the trust they can build with their consumers.
"Having founded this company, the hardest thing to create is trust," said Hamilton Powell, CEO of Crown & Caliber, a watch reseller that makes heavy use of authentication to dissuade fakes. "Historically, people have not wanted to buy used through eBay or places like that because of a lack of trust. We went to great lengths, with finding the best of the best in terms of talent, no-questions-asked returns, a full-year warranty. Those kinds of things matter in the resale space."
Get news and analysis about fashion, beauty and culture delivered to your inbox every morning.