Reformation focuses on London amid UK and European expansion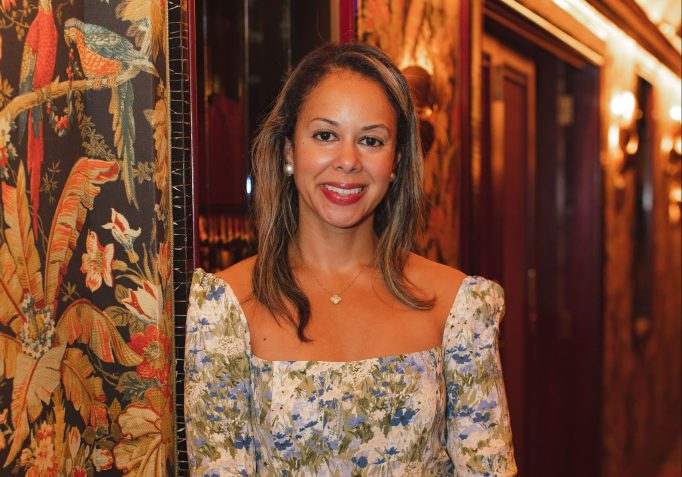 Reformation, the sustainability-focused clothing brand, is focused on growing its retail footprint. The brand currently has 35 stores across the U.S., Canada and the U.K. It's now opening two new stores in south London, one in the highly anticipated Battersea Power Station in Battersea, alongside brands like Abercrombie & Fitch, and the other on Kings Road in Chelsea.
The brand opened its first store in London in 2019 in Notting Hill, and has since seen growing interest from local customers. As a privately owned company, Reformation doesn't disclose its sales numbers, but Alexis Cepeda Maule, managing director of Europe for Reformation, said the company's international business is in "growth mode."
You have read the maximum number of free articles.
Glossy
+

Membership

Subscribe now for access to unlimited Glossy content, premium research reports, exclusive newsletters, invitations to member-only events and more.

SUBSCRIBE

Already a member?

Already a member?

Login

Logout
This content is available exclusively to Glossy+ members.
Glossy
+

Membership

Subscribe now for access to unlimited Glossy content, premium research reports, exclusive newsletters, invitations to member-only events and more.
"Expanding our retail footprint has enhanced the omnichannel experience for our customers," she said. "We're [now] able to streamline inventory management and maintain smooth store operations so our teams can spend more time supporting the customer."
Reformation opened a European office in London last year, and it plans to grow its U.K. team over the next year. According to a conversation with Cepeda Maule at Annabel's in London, the Reformation E.U. office includes teams in digital and brand marketing, e-commerce, buying and merchandising, and customer service. "This expansion has helped streamline and improve the European customer experience through a translated website for each market featuring focused content, regionally-relevant products and local sizing," she said. 
Advertisement
Cepeda Maule said the majority of Reformation's global stores feature a one-of-a-kind, tech-driven retail concept, centered on bringing the best of its online experience to a physical location. Battersea Power Station, which is set to open in October, will be the centerpiece of a new live, work and play neighborhood on the south side of the river Thames. As the majority of retail and department stores lie on the other side of the river, this is a new area of development for the capital. The Power Station will be home to 254 residential apartments, over 100 retail shops, restaurants and cafés, including a unique 18,500-square-foot food hall concept, plus office and event spaces.
"Our concept works by having one of each item on the floor and touchscreen monitors throughout, where customers can add to their dressing room items from the store's collection [in their preferred color, style and size], and continue to browse while the items are loaded behind the scenes into our 'magic wardrobe,'" she said. "If a customer needs another size or style, they can just tap the iPad screen in their changing room, and — voilà. It appears."
Reformation cites a strong direct connection with its shoppers, based on in-store feedback, social media engagement and on-site reviews. "[Resulting data] also allows us to provide a smooth experience as customers move across multiple channels and to grow with them as their demands evolve," said Cepeda Maule. "In the past few years, shoppers have become more aware of the impact of their daily lives and the items they consume, and we do our best to educate them on all aspects of how to lead a more sustainable lifestyle."
With its smart marketing strategy, which includes newsletters that poke fun at the brand's reputation as the go-to for "slutty wedding guest" attire, Reformation has become popular for its occasion wear and cool-girl bridalwear. The brand wove its signature direct marketing style into its NYFW activation, on September 7. "[We] jumped into fashion week with a collection that redefines how the fashion industry can and should be operating, with a digital 'No Show' show," said Cepeda Maule. The Reformation collection was photographed in the style of a catwalk featuring supermodel and environmental activist Carolyn Murphy. All email subscribers received shots of all the "runway" images, which they were able to buy straight away. 
Advertisement
The brand has a solid grounding in sustainable production, using deadstock in all of its garments, taking back clothes through its RefRecycling program, and prioritizing working standards and a living wage for its factory employees. This week, the brand launched its most sustainable cashmere collection yet, made with 90% post-industrial recycled fiber. In addition, Reformation will be launching four new sustainable material innovations this year, as it works to achieve its target of 100% recycled, regenerative or renewable fabrics by 2025.
Get news and analysis about fashion, beauty and culture delivered to your inbox every morning.