Overheard at the Glossy E-Commerce Forum: 'Nothing sells product like a viral moment'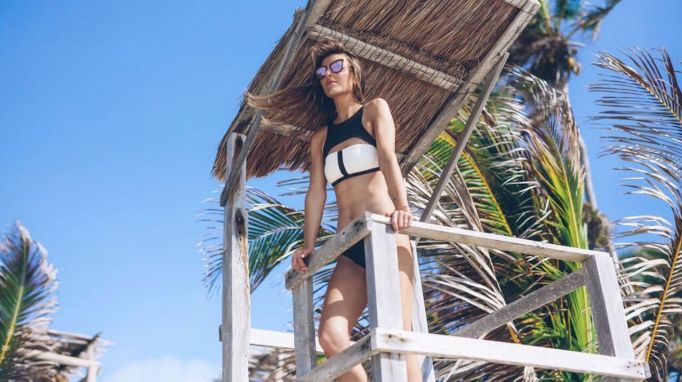 At the Glossy E-Commerce Forum, held in Manhattan on Monday, brands across fashion and beauty discussed some of the biggest challenges in e-commerce and their potential solutions. From working with influencers to navigating the expectations customers have for a modern e-commerce business, here is a collection of soundbites showing what brands at the event were talking about.
Using data to guide decision-making
You have read the maximum number of free articles.
Glossy
+

Membership

Subscribe now for access to unlimited Glossy content, premium research reports, exclusive newsletters, invitations to member-only events and more.

SUBSCRIBE

Already a member?

Already a member?

Login

Logout
This content is available exclusively to Glossy+ members.
Glossy
+

Membership

Subscribe now for access to unlimited Glossy content, premium research reports, exclusive newsletters, invitations to member-only events and more.
"Years ago, the store associates didn't really know anything about the people coming into the store. They had to guess. But that's not the case anymore. Today, we're focused on using data to empower store associates. And we send the data both ways. Data from in-store gets sent to our e-commerce team, and e-commerce data gets sent to our store teams." -Jyothi Rao, CEO of Intermix
"I try to combine data with gut instinct. Fashion works best on gut instinct. When you put something on and it just feels right, it's magic — and you can't explain that with numbers. So I try to keep myself on that side and I present my ideas based on my instinct, and then my team will present their data against my ideas, and we find a balance between them. But I never start with the numbers." -Thakoon Panichgul, founder and designer of Thakoon
Advertisement
"Starting my brand HomeGirls, we launched on Instagram, and I didn't even look at how many followers we had. I didn't pay attention to that. [The approach was,] 'Put your head down, don't look left, don't look right, just look ahead.' And then you can look and see how you're growing and iterate from there." -Panichgul
Customer expectations
"Post-purchase doesn't just end with communication of shipping. Communicating [around] returns can be a good way to maintain customer loyalty. Forty-nine percent of U.S. fashion retailers offer free returns, but in the U.K., it's more than 70% [according to data from ParcelLab]. Eighty-seven percent of customers want brands to engage with them during this process." -Katharine Biggs, head of marketing at ParcelLab
"The expectations for online shopping are way higher today. Shipping and returns have to be incredible. Free shipping and returns; two-day shipping; buy-online, pick-up in-store — they're all table stakes now. They have to be." -Rao
Advertisement
"E-commerce is all about speed, but it can never compete with the speed of the store. Nothing is faster than just walking into a store and grabbing something. When pure players and DTC channels want to allow customers to get things faster, environmental responsibility kicks in with faster shipping. But there are other ways to improve speed in areas like product comparisons. Olaplex isn't a good example, because we only have something like 90 SKUs. But imagine you are shopping online and you see a dress you like, but the sizing is a little wrong. Can they show you similar dresses in other sizes? If you make things like that faster and easier, that's another way to increase the speed." -JuE Wong, CEO of Olaplex
Platforms and technology
"Tiktok is powerful. There's nothing better than a viral moment to sell your product. One 15-second viral moment will sell six months' [worth] of your product in a heartbeat." -Junior Scott Pence, CMO and creative director of Peace Out Skincare
"Probably the vast majority of everyone here is on Shopify. What we found is that the data reporting side of Shopify was lacking, particularly for going across multiple platforms. While I agree Shopify is the most flexible and best option for a lot of people, there is a gap in the way you can get to your consumer data and how quickly you can build on that data." -Lori Coulter, founder of Summersalt
Advertisement
"Email is absolutely the gold standard in today's world. The more you can acquire those emails and optimize across all channels and use that data to create something, the better. There may be some limitations to matching with social, but you can always email them. Text is also first-party with consumers, and that's really powerful, as well." -Coulter
"A lot of our strategy this year is putting the 'we' back in WeWoreWhat. So we're relying more on user-generated content. That's really important. Nobody sells my brand as much as I do, but we are building out our influencer team. I invested in [influencer e-commerce technology company] Grin, and we're working with them for that." -Danielle Bernstein, founder of WeWoreWhat
Get news and analysis about fashion, beauty and culture delivered to your inbox every morning.