Libby Edelman: 'It's hard to move fast in the footwear industry'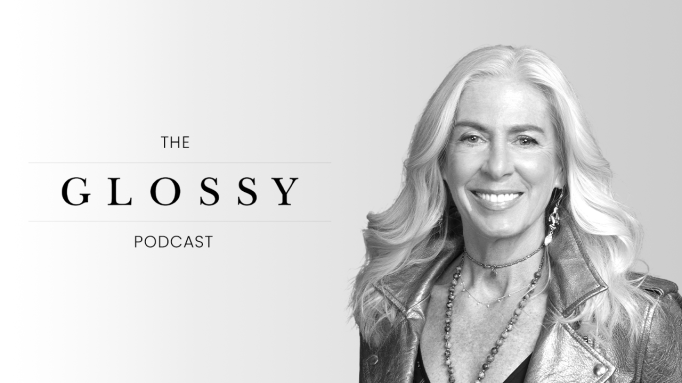 Subscribe: Apple Podcasts | Stitcher | Google Play | Spotify
Sam Edelman co-founder Libby Edelman is a step ahead when it comes to knowing what shoe trends are going to take off. 
You have read the maximum number of free articles.
Glossy
+

Membership

Subscribe now for access to unlimited Glossy content, premium research reports, exclusive newsletters, invitations to member-only events and more.
This content is available exclusively to Glossy+ members.
Glossy
+

Membership

Subscribe now for access to unlimited Glossy content, premium research reports, exclusive newsletters, invitations to member-only events and more.
"It's our job to come up with what's happening in fashion," Edelman said on the latest episode of the Glossy Podcast. "So every time we design a product, it's got to [reflect] a trend that's going to hit the following year."
Trendspotting is a skill she's perfected over the last 40 years at Esprit Shoes, and co-founder of Sam & Libby and Sam Edelman footwear brands, along with her husband, Sam Edelman. The latter brand launched in 2004 and is now sold at retailers including Shopbop and Nordstrom, as well as through its own e-commerce site and 13 stores.
Advertisement
But that's not to say that it's easy to get a leg up on the industry's direction. The reason: "It's hard to move fast in the footwear industry," Edelman said. "There are a lot of components. You have to own the right leather, you have to buy it, it all takes time.… It's 180-plus days to take [a style] from an idea to a store."
Luckily for Sam Edelman, it was able to expedite its processes to get in on the pandemic-hot slipper trend. "There was this big resurgence of slippers, with nobody going out of the house," Edelman said. "It was [a style] we'd never done before, so we had to jump on it." 
Edelman discussed the brand's other mid-pandemic moves, including its marketing expansion to catalogs and its new bid for higher-end shoppers.
Below are additional highlights from the conversation, which have been lightly edited for clarity.
Advertisement
On making the most of lockdown
"Sam [Edelman] and I were not lounging around and watching movies. We were working nonstop. It was as if we were starting the brand again, because it made us really stop [and think]. We started working on the new collection…and we decided to [create] an additional logo, because we felt: Why do we just have to live with just one? We wanted it to look more elevated. We always say that we have this one customer — she's 19-29, coming out of college, getting her first job. Why can't we get her mother? We realized maybe the logo had to be a little bit different. And besides [updating] the design of the [shoe] uppers, we changed how the socks look inside the shoes. And we really paid attention to materials, [asking,] 'Can we use some Italian leathers?' We started incorporating a lot of different materials that we hadn't used before. And then we looked at our shoebox and [decided] it did not look as elevated as it could…We were so happy to have that time to really think about who we are and move forward. I've always said that things change every 10 years — new generations, new ideas."
The return of catalogs
"We decided to do catalogs, which we had never done. But I remembered that, at the beginning of my fashion life — before working at Esprit — I was so seduced by the Esprit catalogs that I used to get at home, that I was like, 'I've got to go work for Esprit.' And it's always interesting to look backward to go forward. So, everybody was home. Everybody was maybe looking forward to mail — anything other than a bill. And it gave us an opportunity to really speak to our customer and show our whole lifestyle and who we are. We just did another catalog this week — they've been a lot of fun to do. It is an investment — it actually costs as much to produce as doing an advertisement in a magazine. But the investment is so worth it. We saw big sales. It really helped our sales a lot. And the consumer loved the catalogs. If they went to a store, they would bring the catalog with them and say, 'I want to buy this.' Or they would just go to our e-commerce site. Half the catalogs go to our existing consumers and the other half go to consumers who are similar to our existing customers. And we're going to continue with that and [invest] even more."

Online vs. in-store
"We love talking to our consumer, but we also love our wholesale partners. Somehow they showcase [our styles] in different ways than we do, but it all works. It's so wonderful to walk into a store and see how they present it: What stories are they putting together? I think you have to have both [wholesale and DTC]. A lot of people have been saying nobody's going to go shopping again. It's so not true. People are shopping in New York. I saw it in Florida… [Going to a store] is something that people like to do with people: You go with your girlfriends, you go with your boyfriend, your husband — you get out of the house, you know?… And our [own stores] are still important, because it's a place where you can go in and see everything that we're all about. But it's also important to do something experiential for the customer and give them a reason to stay longer than a minute. In the past, we've done in-store personalization for denim, and that was always successful. Now that we're open again and people can go shopping, we're going to come up with some great things to [offer in our stores]." 
Get news and analysis about fashion, beauty and culture delivered to your inbox every morning.