Katia Walsh on 'permeating Levi's with the best digital data and AI capabilities'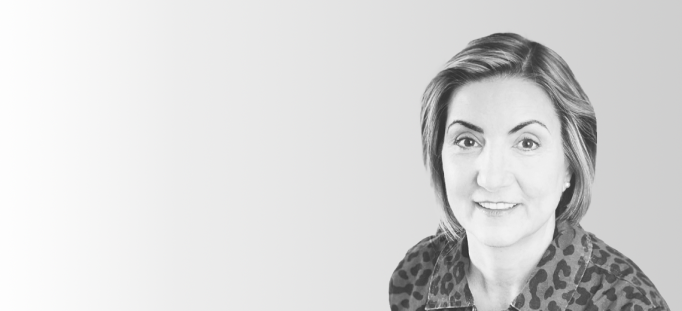 Subscribe: Apple Podcasts • Stitcher • Google Play • Spotify
The retail industry is increasingly integrating AI efforts into business strategies, and Katia Walsh, chief global strategy and AI officer at Levi Strauss and Co., is at the forefront of those changes. Walsh has been with Levi's for nearly four years and has led the charge of melding Levi's values with innovative technological capabilities to both drive change and increase revenue.
Walsh has a strong track record. Prior to Levi's, Walsh's work contributed to transforming companies across many industries in 30-plus countries. She holds a Ph.D. in strategic communication with a specialization in quantitative methodology.
"I joined Levi's because of what the brand symbolizes for me. Especially growing up in a communist country, it meant so much more than clothes — and I love the clothes. … It's also a symbol of freedom, of democracy, of the unattainable. To this day, if you ask people in Eastern Europe what some of the strongest brands are, Levi's tops that list. I also joined Levi's because of its DNA of innovation. … It has always stood up for making an impact on the world," Walsh said on the latest episode of the Glossy Podcast.
The executive credits developing three particular passions as the key to her professional success. Those include data and information, technology's ability to amplify information, and the power of machine learning to analyze it all and drive desired outcomes.
Below are additional highlights from the conversation, which have been lightly edited for clarity.
Driving change 
"I cannot drive change alone. A big part of my job and my day, every single day, is spent on education, communication and aligning the goals of the organization. I lead the goals of my partners and stakeholders across the company. Ultimately, what we do in digital data and AI with the capabilities we're building has to be in service of the business, our commercial markets and the functions. It's my goal to permeate the entirety of Levi Strauss & Company with the best of digital data and AI capabilities."
Corporate rules no longer apply
"Digital transformation is inherently something that breaks down silos. [The breakdown] has to happen because you're talking about overhauling an entire enterprise and changing the culture of a whole company, while building on what has worked so far and what needs to be retained with respect. I actually don't talk about my team [as a structure], and I encourage people not to talk about my team. We are all one team: team Levi Strauss & Company. We are all in service of our consumers and the future of this tremendous brand."
Transforming Levi's operations
"We focus on three key areas where digital data and AI capabilities can be particularly impactful. The first area is about making sure we do what's right for our consumers and customers through an external focus. Within that area, it can be anything from using a combination of digital data and AI capabilities to providing a predictive, proactive and personalized experience. … Personalization is a big part of how we create smarter connections with our consumers. The second area I focus on … is our internal operations. This is where the combination of digital data and AI capabilities has a tremendous opportunity for impact. That's where we talk about smarter commerce and smarter creation. The third area of focus is on what's next for the company; digital transformation helps us change the ways in which we do business today and also [about how Levi's] thinks about what new business models we can explore for the future."
AI's impact on retail
"Personalized experiences will continue to be a big part of what AI delivers everywhere, including in retail. But another big area of impact for AI is in precision. … There is no reason that [the retail] industry cannot have precise demand and supply planning. AI can deliver that. Through AI, [retail] companies should be able to know exactly what they need, in which location, in which channel, for which particular store, for which type of consumer, and at what time and price. That is the beauty of AI — that kind of precision planning. Further into the future, when it comes to retailers that are also manufacturers, like Levi's, we can have a truly transformational time where we flip the paradigm. In the past, and even today, companies have first manufactured and then they sell. In the future, we can [instead] first sell through digital tools — through digital design, mobile and online selling — and then manufacture precisely to meet consumer demand. Think about the implications of that on sustainability, creativity and financials."
You have read the maximum number of free articles.
Glossy
+

Membership

Subscribe now for access to unlimited Glossy content, premium research reports, exclusive newsletters, invitations to member-only events and more.

SUBSCRIBE

Already a member?

Already a member?

Login

Logout
This content is available exclusively to Glossy+ members.
Glossy
+

Membership

Subscribe now for access to unlimited Glossy content, premium research reports, exclusive newsletters, invitations to member-only events and more.
Get news and analysis about fashion, beauty and culture delivered to your inbox every morning.