Instagram will become a dominant DTC sales channel in 2020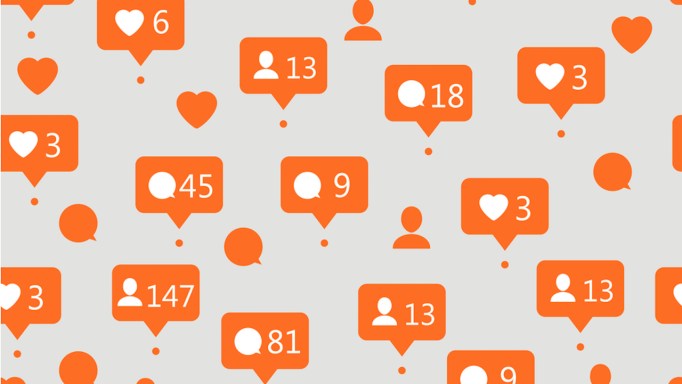 Instagram is set to double as a direct-to-consumer marketplace facilitating big sales for young brands. 
As Instagram extends its shopping features to more companies, social-savvy direct-to-consumer brands — many of which were born on the platform — will no doubt take them and run. For consumers, the ability to shop their various go-to DTC brands within one app would eliminate the prior impracticality of bouncing from one e-commerce site to the next, placing orders for one product or category of products a time. For brands, it would mean clinching sales right at consumers' point of discovery.
You have read the maximum number of free articles.
Glossy
+

Membership

Subscribe now for access to unlimited Glossy content, premium research reports, exclusive newsletters, invitations to member-only events and more.

SUBSCRIBE

Already a member?

Already a member?

Login

Logout
This content is available exclusively to Glossy+ members.
Glossy
+

Membership

Subscribe now for access to unlimited Glossy content, premium research reports, exclusive newsletters, invitations to member-only events and more.
"It's not unlike the conversation that people are having about streaming services versus cable packages," said Laura Kennedy, lead analyst at CB Insights. "Things have been a la carte, but more people are starting to realize that it's kind of nice to get them all in one place. Plus more buying is now happening on social platforms — we're seeing it with livestreaming. I think Instagram could be a successful marketplace, but I do think it would require big changes to make it feel like a marketplace."
That's a challenge Layla Amjadi, product lead for Instagram Shopping, has taken on. "In feed, the way that we have designed shoppable posts is pretty subtle," she said in an interview with Glossy in October. "We want shopping to be successful, but first and foremost, we want to make sure that Instagram is a success."
Advertisement
Where shopping takes off on Instagram will likely be outside of the main feed. Amjadi said Instagram has been investing a lot in shopping destinations within the app. She said the shopping experience consumers can expect in the future will take cues from Instagram's Explore page: Users will be served up categories based on their activity and interests, and given the opportunity to "go deep" by scrolling to see more. 
"Our goal is to become a leading mobile e-commerce destination that helps you shop your interest, inclusive of when shopping is your interest," she said. 
The goal doesn't seem farfetched. Already, over 80% of Instagram users say the app helps them make purchasing decisions. What's more, according to 2018 data from Adobe, social media was the fastest-growing driver of e-commerce referrals from 2016 to 2018. While people are scrolling, they're being inspired to purchase. Shay Mitchell said 80% of the traffic to the e-commerce site for her DTC travel wear company, Beis, is driven through e-commerce.
In 2019, Instagram debuted a number of shopping tools in beta including in-app Checkout, Shopping from Creators and a drop countdown to build hype before a product release. 
Advertisement
Amjadi said each tool fits into her vision for the future of shopping on Instagram. For one, it will be centered on products that are by and for communities, where people can see themselves reflected in the products, potentially because they had a hand in creating them, she said. Crowdsourcing is a common tool used by DTC brands. Amjadi's plan seems made for typical direct-to-consumer brands, which pride themselves on authenticity and the ability to connect with a community.
Both Frederic Court, managing partner and founder of VC fund Felix Capital, and Syama Meagher, chief retail strategist at Scaling Retail, expressed big hopes for Instagram Shopping but recommended Instagram link with Shopify, the e-commerce platform powering DTC e-commerce sites aplenty. 
"I believe Instagram and Shopify could join forces to be the largest competitor to Amazon," said Meagher. "Shopify would need to build out infrastructure to compete with Amazon warehousing, but if successful, this combination would make for the biggest platform for fashion and DTC brands. Amazon has never been able to compete competitively in fashion, leaving the space wide open."
For now, Instagram is laying the groundwork independently, perfecting shopping features like Buyer Protection before attempting to scale them. 
Advertisement
But once rolled out, brands should proceed with caution, said Court. As with selling through the OG marketplace, Amazon, there will be limitations that come with selling on Instagram — most notably, the lack of first-hand access to customer data. "When someone shops on Instagram, there is the question of 'whose customer is this?'" he said. "There is a lot of data that Instagram is not sharing with the retailer or giving the rights to the retailer to share, making it less attractive. Plus, Instagram is not going to ask customers to sign up for your newsletter."
Get news and analysis about fashion, beauty and culture delivered to your inbox every morning.