Emily Current and Meritt Elliott: 'There is some real validity in wholesale right now'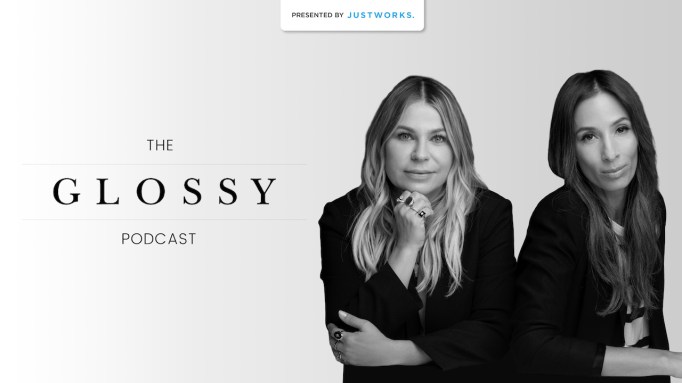 Emily Current and Meritt Elliott have been business partners for 20 years, owning and running at least three companies over the timespan, while collaborating with brands including Kate Spade and Pottery Barn on the side. First came denim brand Current Elliott, which they sold and, soon after, launched L.A.-based apparel company The Great.
You have read the maximum number of free articles.
Glossy
+

Membership

Subscribe now for access to unlimited Glossy content, premium research reports, exclusive newsletters, invitations to member-only events and more.
This content is available exclusively to Glossy+ members.
Glossy
+

Membership

Subscribe now for access to unlimited Glossy content, premium research reports, exclusive newsletters, invitations to member-only events and more.
"We didn't set out to get into the denim industry or disrupt the denim industry; we just knew that we couldn't find what we wanted," said Current, referring to Current Elliott introducing boyfriend jeans to the market during the heyday of "fancy" styles.
In this week's episode of the Glossy Podcast, Jill Manoff sits down with Current and Elliott to discuss how the process of building a brand has evolved, why wholesale still matters and who's really providing influence among fashion fans today. Edited highlights below.
Advertisement
On launching Current Elliott:
Elliott: "We launched during the recession, so it was really an interesting time, and we were told, 'Denim is dead,' 'This is not when you launch a brand,' 'No one wants that,' 'That's not how women dress' — over and over again. We just said, 'Well, we do.' And our type of casual, understated, timeless style is relevant in that type of economy. Women were doing more and being celebrated more. It felt right, and it really resonated with everybody."
Current: "The industry was very male-driven, so the imagery for denim at the time was topless girls draped over the front of cars. We were shooting baggy, comfortable jeans and girls doing things. It was a different point of view at the time."
Building a second business from scratch:
Elliott: "Launching a business in 2007 and 2008 versus 2015 are two entirely different experiences. The e-commerce world, Instagram world, digital media world — that was all new to us [the second time around], and we are still learning to be proficient in all those things. But at the end of the day, we are product people. and we do believe that when you put soul into a product — whether you find it in a store or online, or on your favorite Instagram store, or whatever it is — you will connect to it emotionally. So that is always where we start. We are not big, flashy marketers. We do not spend a ton of money on billboards or pay people to wear our product. We just recognize there's an emotional connection with women and what we create. There's an intimacy there that starts with everything we design, and we've built this brand with that very same spirit. So we are trying to grow this company responsibly and organically, because it is very noisy out there."
Why wholesale is worth considering:
Current: "There's a real focus on DTC right now, for lots of reasons, including margins. But I often suggest to [the young women we mentor] to consider wholesale. The amount you need to spend on customer acquisition or DTC is so enormous, that you could instead bulk up the cuts of what you're making and service wholesale accounts, and be able to sell in maybe 40 states. It might be a better use of money to instead produce more product and service wholesale accounts for discovery, even if it doesn't get you the margin you're looking for. We are always looking for the next big thing, but there's so much to learn from the past, too."
Advertisement
Get news and analysis about fashion, beauty and culture delivered to your inbox every morning.