Wella Company CEO Annie Young-Scrivner: 'What happened with skin care is happening with hair care'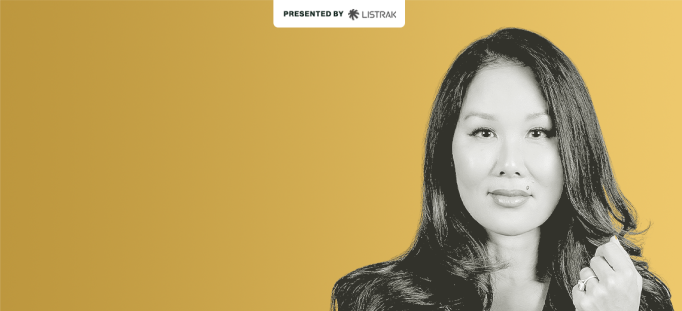 Subscribe: Apple Podcasts | Stitcher | Google | Spotify
Hair care has been a passion for Annie Young-Scrivner, CEO of Wella Company, since she was 13 years old when she started a side business cutting and perming hair. So when the executive was recruited from Godiva where she served as CEO for three years to join the 140-year-old hair-care and nail company, she jumped at the opportunity.
You have read the maximum number of free articles.
Glossy
+

Membership

Subscribe now for access to unlimited Glossy content, premium research reports, exclusive newsletters, invitations to member-only events and more.

SUBSCRIBE

Already a member?

Already a member?

Login

Logout
This content is available exclusively to Glossy+ members.
Glossy
+

Membership

Subscribe now for access to unlimited Glossy content, premium research reports, exclusive newsletters, invitations to member-only events and more.
Private equity firm KKR named Young-Scrivner as the CEO of Wella Company in Oct. 2020 following the announcement of its acquisition of 60% of the company from Coty. Wella distributes hair-care brands such as Wella Professionals, Clairol, Nioxin, GHD and nail polish brand OPI. In Dec. 2021, the company celebrated its first anniversary as an independent company. KKR and Wella Company have noted the ambitions to IPO in approximately four years.
"We have a tremendous opportunity to be an incredible company. The first thing we're focused on is making sure we have the right [products] to meet the needs of the consumer," said Young-Scrivner on the Glossy Beauty podcast. "The second thing is making sure we're growing in the right way. There's going to be lots of [exit] options for us."
Advertisement
When it comes to building a product and brand portfolio that stands the test of time, Wella is focusing on storytelling across all of its brands. This includes Wella Professional. Its Shinefinity long-lasting color glaze speaks to the health of hair, with the tagline "Shine you can feel." Wella has over 1,000 patented products and technologies it can use to position itself as a superior beauty company offering innovative products, Young-Scrivner said.
OPI has also looked to unique opportunities to capture new customers and communities by partnering with Xbox in January. So far these efforts are paying off, as Wella's professional sales channel has experienced a double-digit sales growth compared to the fiscal year 2019, and both its e-commerce and retail channels are growing substantially, said Young-Scrivner.
Read below for excerpts from the podcast conversation, which focuses on what Young-Scrivner has focused on the past year, how OPI is performing and what the Wall Street appetite is for another pure player in beauty. Excerpts have been lightly edited and condensed for clarity.
Achievement and insights from the last 12 months
"[We looked at product] innovation. How do we ensure we could be faster with our innovation? We worked on that. We actually leaned in on launching [products] when people were pulling back. We also have 6,000 [employees], and we added 1,100 people last year. We had to [look at] a lot of different functions, like how do we work in a new environment and ensure there's a lot of respect and speed and the cultural differences move swiftly? A big part of our culture is creating an environment where people can excel. We have six affinity groups for women, for LGBTQ+ and for diverse ethnicities, where across the globe, people can get together and talk about innovation opportunities, things the company could do differently and things they're really interested in. What that's going to do is have [Wella] be even more cognizant of the world around us and understand the needs of our consumer differently."
Advertisement
How OPI is riding the tide of nail care
"What has been interesting is people leveraging the palette of nail beds as art. People at home are creating their own artwork and [focusing on] the skin care of nails, as well, ensuring they're treating [their] cuticles right and pampering [themselves]. Last year, we launched a product called Nature Strong, which is our vegan eco-ethical line that has done fantastically. We recently collaborated with Xbox. During International Women's Day, [we collaborated] on women in tech and women in gaming. They took three of our colors and created Xbox controllers using OPI colors."
On Wall Street's appetite for hair care
"There are a lot of smart people on Wall Street. They're seeing the trend that happened with skin care now happening with hair care. This moment isn't just a moment. I think it's going to continue because, as consumers better understand [hair care], they're going to trade up to quality, more professional products. Olaplex was very smart by focusing on its patent technology as a statement to the consumer. As I look and reflect, I think Wella has a much better opportunity to tell our story [and is] learning from Olaplex. We have 1,000 patents and over 300 scientists, but we don't talk about that. We need to leverage our strengths and not be afraid to highlight that. It's more than just a moment, it's a transition. Wall Street just needs to see the growth potential of Wella."
Get news and analysis about fashion, beauty and culture delivered to your inbox every morning.