Twitter's new gold checkmark for brands is meant to be a mark of legitimacy, but it's not without its share of chaos.
Since Elon Musk's takeover of Twitter in October, the platform's verification system has undergone a series of rapid changes. That's included the instatement, then suspension, then reinstatement of its blue checkmark subscription service Twitter Blue. With the introduction of the gold checkmark and a square profile picture for businesses on December 12, those that receive it will be visually differentiated from any imposter accounts that sneak their way past moderation. When it comes to beauty brands, it's unclear why some have been bestowed with the golden check and others have not.
Major beauty brands and retailers such as Estée Lauder, Lancôme, L'Oréal Paris, Sephora and Ulta Beauty now have a gold checkmark on one or more of their brand accounts. But brand size alone does not seem to be a factor: Household names such as Clinique and Revlon are still blue.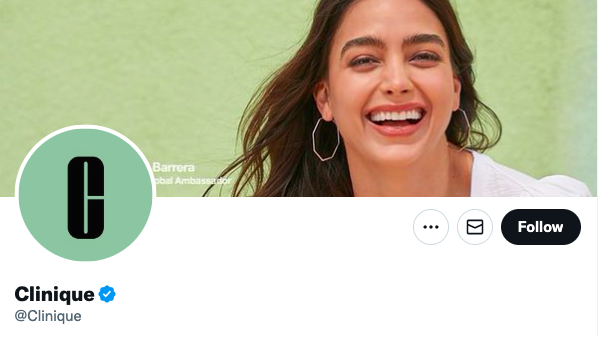 Twitter has not made it clear how brands are chosen for the gold symbol, and did not respond to a request for clarification. An announcement by the company about the new feature stated it would be given to "some business accounts on Twitter." In addition, it said the gold check was replacing the short-lived "official" profile tag, which appeared on some accounts' bios to combat viral brand parody accounts. A separate Twitter blog post describing the checkmarks in more detail still lists the official tag as a designation.
The portfolios of the world's largest beauty conglomerates include a mix of gold- and blue-checked accounts. Among ELC's brands, MAC Cosmetics and Jo Malone have received gold checks. But along with Clinique's U.S. and U.K. accounts, other ELC brands still showing blue checkmarks include Bobbi Brown, Bumble & Bumble, Origins, Too Faced and Smashbox.
In addition to Lancôme, L'Oréal Group brands with one or more gold-checked Twitter accounts include CeraVe, SkinCeuticals, Garnier, Pureology, Kiehl's, Maybelline and Urban Decay. NYX Professional Makeup is still blue. Most of LVMH's beauty portfolio — including Make up For Ever, Benefit Cosmetics, Fenty Beauty, Guerlain, Fresh — is gold on at least one account, apart from Ole Henricksen.
For brands with multiple country-specific accounts, the color selection system becomes even more complicated. Many beauty brands that are gold on their U.S. accounts have a blue check on their separate U.K. ones. This is the case for L'Oréal Paris, Lancôme, Kiehl's, Redken, Garnier and Maybelline. For L'Oréal Paris, its other country accounts — France and Brazil — are also gold.
But the gold does exist for some U.K. accounts: Benefit Cosmetics is gold on both its U.K. and U.S. Twitter profiles, as is SkinCeuticals.
As for the brands of Japan-based Shiseido, Shiseido Japan has a gold check, while its U.S., UK and Canada accounts have no check at all. Its U.S.-based acquired skin-care brand Drunk Elephant has a gold check for its Japan account and a blue check for its main account. Nars Cosmetics' account, meanwhile, is still blue. A gold check on a Japan account doesn't seem to be related to its home base, however. Clinique's Japan profile is gold, despite it having blue checks across its others.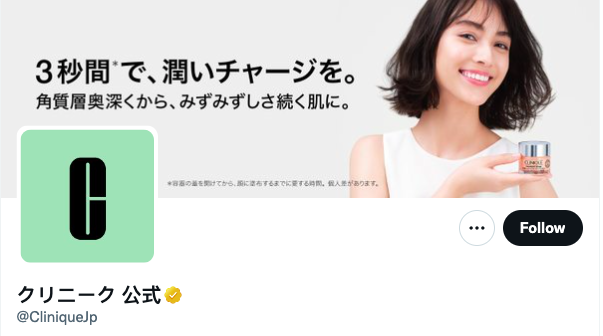 If this all sounds confusing, you're not alone; brands are being left in the dark, as well. A spokesperson for Ulta Beauty said that the company's checkmark had changed automatically, with no communication from Twitter.
For brands that have it, the gold check can differentiate them from impersonation blue-check subscriber accounts. While ostensibly banned, they remain easy to make on Twitter. Last week, Washington Post columnist Geoffrey Fowler was able to successfully receive blue-check verification on an account impersonating U.S. Senator Ed Markey. Markey had previously been impersonated on Twitter when the first blue-check system went into effect, and was told by Elon Musk that his "real account sounds like a parody," in response to his criticism of the system.
The gold checks were introduced after Twitter's first rollout of Twitter Blue was immediately met with brand parody accounts, including a fake Eli Lilly account announcing free insulin and a spoof Pepsi account promoting Coca Cola. Musk has said that Twitter has seen a "massive" drop in ad revenue, with a loss of $4 million a day as major advertisers paused campaigns amid multiple controversies for the platform.
For any questionable tweets by a blue-check brand, users are still able to check if an account is a subscriber account or a "legacy" blue-check. For smaller, currently unverified startup brands, that leaves a dilemma of whether to pay for verification now or wait to join the ranks of the gold-check brand elite — however that works.