L'Oréal Group announces 10-year sustainability plan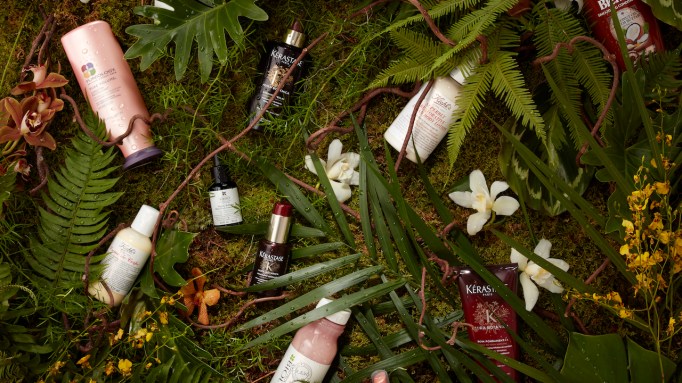 L'Oréal Group has revealed the next phase of its sustainability goals, under a new program called L'Oréal For the Future.
L'Oréal began its move toward sustainability in 2005 and created its Sharing Beauty With All program in 2013 to modernize the program further. Sharing Beauty With All was predominantly focused on internal operations, supply chain and manufacturing. Its latest update not only adds to those business areas, but it also focuses on consumer impacts and awareness. Through these plans, the company is attempting to demonstrate that it no longer considers it enough to reduce its environmental impacts. It must also respond to other social and ecological ramifications, according to Alexandra Palt, L'Oréal Group executive vp and chief corporate responsibility officer.
You have read the maximum number of free articles.
Glossy
+

Membership

Subscribe now for access to unlimited Glossy content, premium research reports, exclusive newsletters, invitations to member-only events and more.

SUBSCRIBE

Already a member?

Already a member?

Login

Logout
This content is available exclusively to Glossy+ members.
Glossy
+

Membership

Subscribe now for access to unlimited Glossy content, premium research reports, exclusive newsletters, invitations to member-only events and more.
"Our vision of sustainability for 2030 is two dimensional: transforming our business activity, but also contributing to solving the most urgent environmental and social challenges," said Palt.
For example, she said L'Oréal Group has focused on reducing its carbon and other greenhouse gas emissions, as well as its water usage over the last seven years, but this did not adequately take into account the impacts of suppliers or consumers. L'Oréal will now focus on cutting carbon emissions per finished product unit by 50% by 2030. To achieve this, 100% of all its supply chain sites, manufacturing plants, distribution centers and offices will be carbon neutral by 2025. By using greener products, consumers can reduce their personal greenhouse gas emissions by 25% by 2025. The average American citizen produces over 16 tons of carbon emissions per year, according to 2017 data from Our World in Data.
Advertisement
Garnier will act as a testbed for many environmental initiatives, including a new product labeling program which informs consumers of the environmental and social profile of products. It will begin in 2020 and expand to its 65 markets by 2025. The program, called Environmental & Social Impact Labelling will include a score on a scale from A to E, with an "A" product considered as "best in class" in terms of environmental impacts. Standards are set by Bureau Veritas Certification, an independent auditor. L'Oréal also expects to achieve 100% post-consumer plastic or bio-sourced plastic packaging by 2030.
On a global level, through the Sharing Beauty With All program, the L'Oréal Group reduced carbon emissions by 78% as of 2019 and will achieve 80% by the end of 2020. At the same time, L'Oréal has increased production by 37%, demonstrating that companies can grow and remain profitable while achieving sustainability, said Palt. The company's first-quarter results shared in April showed a 4.3% year-over-year decline in global sales, largely due to coronavirus, to $8.1 billion. However, e-commerce grew 52.6%, and now represents close to 20% of all global sales.
"Companies who aren't yet focusing on sustainability think that better environmental practices are a hindrance to economic growth," said Danielle Azoulay L'Oréal USA head of corporate social responsibility and sustainability. "What we've shown is that we're [able to] decouple our economic growth from our environmental footprint."
Get news and analysis about fashion, beauty and culture delivered to your inbox every morning.