Hyram Yarbro on his new beauty brand: 'The primary intent is social change'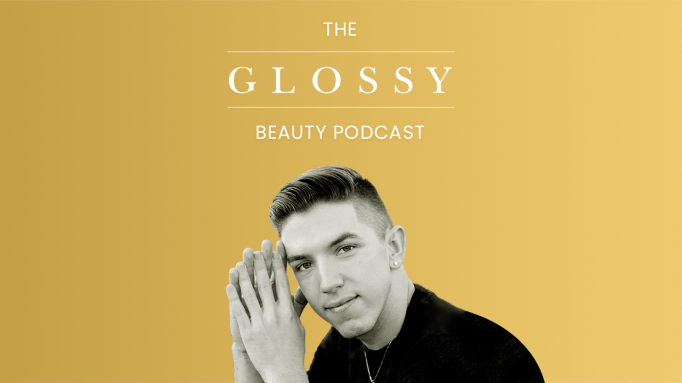 Subscribe: Apple Podcasts | Stitcher | Google | Spotify
From growing up on a cattle ranch to having his face grace the shelves of Sephora, skinfluencer Hyram Yarbro, 25, has taken the beauty world by storm due to his honest yet informative persona. 
You have read the maximum number of free articles.
Glossy
+

Membership

Subscribe now for access to unlimited Glossy content, premium research reports, exclusive newsletters, invitations to member-only events and more.

SUBSCRIBE

Already a member?

Already a member?

Login

Logout
This content is available exclusively to Glossy+ members.
Glossy
+

Membership

Subscribe now for access to unlimited Glossy content, premium research reports, exclusive newsletters, invitations to member-only events and more.
"When you're brand new to this world of skin care, you ask, 'What do all these things mean?'" said Yarbro, on the most recent episode of the Glossy Beauty Podcast. He himself had wondered just that at 18, when he first started to notice signs of premature aging in his skin. "I realized that there was a gap where there wasn't anyone simplifying skin care and teaching people how to do the basics — how to have a good, simple skin-care routine."
Just a few years later, in 2017, Yarbro started his YouTube channel to try and fill that gap with an authentic "documentation of [his] personal skin-care philosophy." Yarbro's progression to TikTok at the height of the pandemic, in the spring of 2020, was a natural extension of his philosophy to remain "reliable and trustworthy," while also simplifying important skin-care information in short 60-second videos. 
Advertisement
"I wanted my videos to feel like you were talking to a friend — like you're just sitting down with your best friend," said Yarbro. "What I try to do is unapologetically show my skin-care opinions and push brands to be more accessible, while still being respectful."
In doing so, Yarbro captured and held the attention of millions. He experienced rapid growth from 4,000 to around 4 million followers within six months — a milestone that he doesn't take lightly. "Every single day, I'm still in awe and in shock, and I don't take it for granted," he said. The exponential growth of his following yielded a plethora of sponsorship opportunities, which, according to Yarbro, can be "a slippery slope." 
"I see the mistake of a lot of people taking sponsorships that don't align with their personal philosophy," said Yarbro. "I only accept the ones that fall in line exactly with my philosophy, and I encourage that for other creators, too."
With the release of his own skin-care brand, Selfless By Hyram, in partnership with The Inkey List, Yarbro is living proof of the benefits of staying true to one's own philosophy in what can be a cutthroat industry. When looking at his options for launching his own brand, Yarbro "didn't want the purpose and entire philosophy of the brand to be swept away by corporate semantics." The philosophy in question for Yarbro is about social change, specifically through reforestation and clean drinking water efforts, which he found to be perfectly aligned with The Inkey List, founded by Mark Curry and Colette Laxton. 
Advertisement
"I think it's amazing, and it's definitely not something that fell into our laps. Mark and Colette can attest to the sheer workload that is involved," said Yarbro. "But it's a testament to the power that we as a collective can have when everyone is aligned on the same philosophy."
Below are additional highlights from the conversation, which have been lightly edited for clarity. Curry and Laxton also join as special guests. 
Quality over quantity
"There's this phrase in the content creation community that's very common, where it's basically saying: Consistency is key. You have to keep consistently uploading. I agree with that, to a point, until it comes to unique content. You have to find how you're completely different than everyone else. You have to be completely unique, showing off your personality in a way that no one else does. Because one of the things I see a lot with creators is that they'll mimic a lot of other people that they see in the industry. And that goes for all industries. I see a lot of skin-care content creators that are amazing, but sometimes they'll create the exact same type of content that another creator is making, or they're replicating the same exact style of content every time. Consistency only works if you're creating unique content, but if you're just creating content for the sake of consistency, it's going to be a lot harder to grow. I remember when I started, because every single one of my comments was, 'Why aren't you a makeup YouTuber?' or 'You need to do makeup, you should do makeup, why aren't you doing makeup?' And I wasn't a makeup artist, [so I said], 'No, everyone's doing makeup. I've got to find a way that I can offer something unique, [something] that's different.'" 
Ingredients don't lie
"There have been moments where I've talked about products from brands that I have heavily criticized in the past, and people say, 'Why are you hating that brand?' And I [respond], 'No, I'm always willing to give a brand a chance.' It's cool to see the industry change in that way. But obviously, when you are in a position of brands wanting to pay you, even though you don't agree with that philosophy, I have to stick with what's right. And that's one of the main reasons I say the phrase 'Ingredients don't lie.' Because not only do I think it's such a reflective statement of how you can better take control of your skin-care routine, but it's also setting a standard for myself that I know I will not be able to break. I know that my followers are as mindful of the ingredient list as I am. If I were to work with a company, or with a product that has an ingredient list that goes against my philosophy, I know that my audience will hold me accountable for that, and it's great. It creates this really positive, trusting dynamic, in the best way possible."
Advertisement
The intersection of skin care and social change
"The primary intent [of Selfless] is social change. What inspired me to start a skin-care brand was not the skin care, in and of itself, but realizing that [there could be] social impact generated with every single purchase. That's what I wanted more than anything, and skin care happened to be the catalyst for that. You're right that it's very different from everything in the industry, and that's the beautiful thing about it. There are so many skin-care products out there. If you want the strongest, most powerful product or the most gentle, affordable products, you can find those things. We really made this for people who want to be a part of a movement, [like] Gen Zers, who feel that, even as teenagers, they want to make a bigger impact in the world."
Get news and analysis about fashion, beauty and culture delivered to your inbox every morning.