To receive the Glossy Pop newsletter in your inbox every Friday, click here.
All products featured on Glossy Pop are independently selected by our editorial team. However, when you buy something through our retail links, we may earn an affiliate commission.
In the past year and a half, I've covered innumerable TikTok trends. #Scalpcheck (92.3 million views) is one of the strangest.
Typically, the tagged posts are just a couple of seconds long, set to a seemingly-unrelated Nicki Minaj verse from the Doja Cat song "Say So." First, you see the front of someone's head and hair, then comes the hair flip. In some cases, influencers reveal what appears to be a healthy scalp with a neat, perfect part. In others, they show a scalp struggling with trichotillomania, severe dandruff or hair loss.
Countless dermatologists, trichologists, hair stylists, influencers, brands and other experts — both established and self-declared — are now offering advice to combat all of the documented issues. As a result, the scalp has become a hotbed for TikTok content. It's not particularly surprising. The category has been catching up to skin care for the past few years, with brands increasingly launching products and entire collections that encourage shoppers to treat the skin on their scalp with as much care as the skin on their face.
The content on TikTok is far-reaching, too. The hashtag #scalp has 777.4 million views, #scalpcare has 268.8 million, and #scalpmassage has 77.6 million. Like pimple-popping before it, it's hard to look away from the often unsightly scalps shown. The sometimes visually grotesque nature of an unhealthy scalp has viewers entranced. And the fact that scalp issues can be both physically uncomfortable (think: itchiness and tightness) and physically embarrassing (flakes and hair loss) means that the subject is ripe for TikTok.
Indie hair brand Act + Acre recently debuted its first influencer campaign, which lived primarily on TikTok throughout May. It worked with influencers known for talking about skin health to expand the conversation to the scalp. The brand sent influencers its proprietary scalp camera, which it does not sell, allowing them to capture content their followers could geek out over. It magnifies the scalp by 500%. Influencers were also given a consultation with Act + Acre founder and trichologist Helen Reavey. TikToker Haley Ivers (148,000 followers) posted a video in which she conducted an "experiment": She didn't shower for five days, and then used the camera to show images of her scalp before and after using Act + Acre's $32 Cold-Pressed Scalp Renew.
Though Act + Acre has used the scalp camera in consultations for press and influencers for the past couple of years, it had never found a way to implement it into a larger marketing initiative until this campaign, and "until TikTok," Reavey said.
"It didn't really live or make sense on Instagram because everyone was all about beautiful this, beautiful that," she said. "But TikTok is really that moment where we can use this camera to our advantage and really get people in." The before-and-after pictures give people a visual for why it is important to take care of their scalps, she said.
The month of the campaign, Reavey said, was ultimately one of the company's best since it launched. It also led to an influx of DMs from customers eager to also receive Reavey's advice on their own scalp issues.
On the other side of ScalpTok, Michelle Ranavat, founder of Ayurvedic beauty brand Ranavat, is educating customers about the Ayurvedic tradition of hair oiling, and selling thousands of her brand's $70 Fortifying Hair Serum in the process. Ranavat made its Sephora debut in February. The hashtag #hairoil has 553.8 million views on TikTok. The tradition of hair oiling helped Ranavat repair her own postpartum hair loss to achieve the kind of hair that inspires people to spend $70 on her product.
TikTok's trends have helped make certain traditions, like hair oiling, more mainstream — but they've also diluted some of their heritage. In March, when a line from "Euphoria" went viral as a sound on TikTok — the character Maddy Perez asks, "Wait, is this fucking play about us?" — Ranavat screen-shotted a Popsugar article, "I Tried Hair Slugging, TikTok's New Favorite Hair Hack," and set her own response to the sound.
She captioned the video, "Hair oiling (or slugging) is not a new viral trend / we've been doing it for centuries!" She used hashtags such as #browntok and #desigirl to point to the "trend's" actual origins. TikTok, Ranavat said, has allowed an opportunity to shed light on both "representation of Indian tradition, as well as education."
Ranavat said that, when she was a child, hair oiling was decidedly uncool in America. "I know that this is across multiple cultures, as well, but South Asians were made fun of in school," she said. "It wasn't acceptable to go out with oiled hair in the U.S. We all kind of did it at one point and then never did it again." Though a common practice in and out of school in India, Ravanat said it's somewhat strange to see hair oiling embraced on ScalpTok. There is also a bit of "tension" or "sensitivity" around hail oiling being rebranded as "slugging," she said.
But the brand has leaned into the trend. Ranavat's organic content showing the results of the hair oil, and the before-and-afters, are resulting not only in high levels of views — one video is up to nearly a million — but also in sales. "[TikTok] is a good opportunity for before-and-afters. It's a little more visual and more engaging [than other social media platforms], when it comes to showing hair transformations. I see people hungry for that type of content. And then, from a business perspective, that absolutely does convert customers, as well."
Rare Beauty launches lipsticks with a kind words TikTok comment-a-thon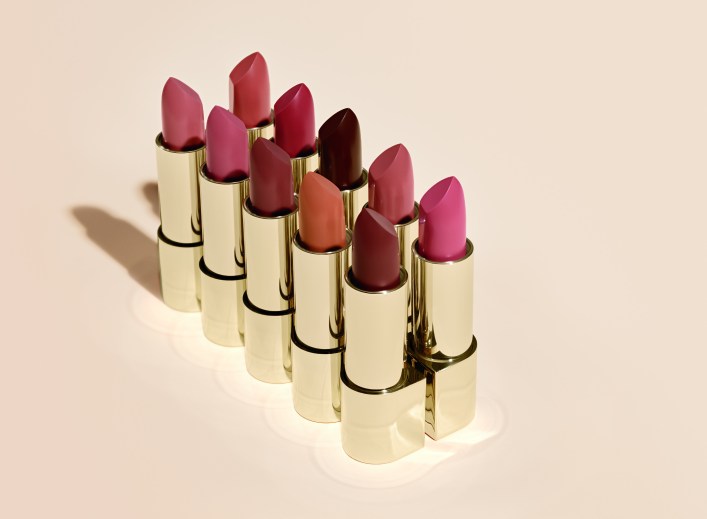 On Thursday, in honor of the brand's highly anticipated Kind Words lip collection, the Rare Beauty team spent 10 hours commenting — you guessed it — kind words on every TikTok they came across. The comments were inspired by the names of the products in the collection, which include Gifted, Fun, Talented and Bold, to name a few. Social media can be toxic, but using kind words should be as easy as applying lipstick, according to the brand. Fans of Gomez and her truly-good-celebrity-beauty-brand can shop the lip liners ($15) and lipsticks ($19) now.
Inside our coverage
With launch of Community Sixty-Six, Sephora expands investment in simple skin care
Rare Global Talent Management CEO Ashley Villa on influencer marketing in a recession
'There's still work that needs to be done': BIPOC beauty influencers continue to push for diversity
Reading list
'Korean side bangs' are trending like crazy for those who want 'bangs with benefits'