Beauty brands are improving accessibility for visually impaired customers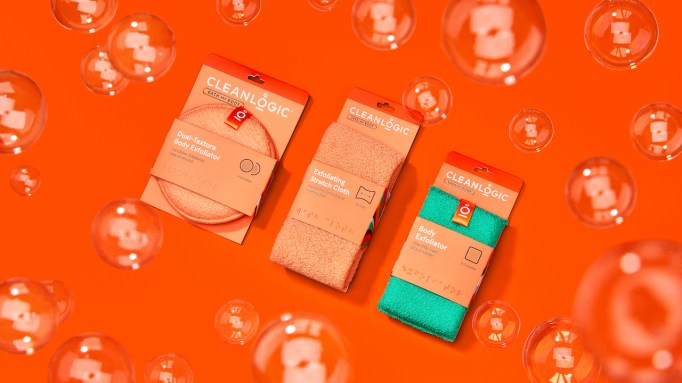 When Isaac Shapiro launched body-care brand Cleanlogic almost 20 years ago, he wanted to make the line accessible to visually impaired customers. While braille on packaging was nearly unheard of then, he was thinking of his mother, who lost her eyesight when she was a child.
On Tuesday, the brand launched a rebrand, complete with an updated look and a shift to all-paper packaging. By eliminating soft plastic packaging, Cleanlogic will now be able to print braille on every item. The brand partnered with the American Foundation for the Blind to ensure accuracy. It has also been advocating for more awareness of visual impairment in the industry, by supporting nonprofit organizations and hosting pre-pandemic blindfolded dinners with retail executives. Blindness rates are growing in the U.S. as the baby boomer population ages; the CDC projects that visual impairment cases will double over the next three decades.
You have read the maximum number of free articles.
Glossy
+

Membership

Subscribe now for access to unlimited Glossy content, premium research reports, exclusive newsletters, invitations to member-only events and more.
This content is available exclusively to Glossy+ members.
Glossy
+

Membership

Subscribe now for access to unlimited Glossy content, premium research reports, exclusive newsletters, invitations to member-only events and more.
Since Cleanlogic's launch in 2001, progress on accessibility across consumer sectors has sped up, said Shapiro. "It's definitely been very interesting in the last three years," said Shapiro of the push toward more access for visually impaired customers. He pointed to Uno's braille cards and Lego's braille bricks.
Advertisement
In the beauty industry, the number of brands adding braille has been slowly widening. Pharrell's Humanrace launched with braille on its packaging in 2020, while in 2019, Procter & Gamble debuted Herbal Essences bottles that could be differentiated by touch. These companies join a small group of brands that offer braille on packaging, including L'Occitane, Whamisa and Bioderma.
Startup Victorialand Beauty, which was founded by a mother whose child was born visually impaired, has a raised symbol system for product identification on primary and secondary packaging. It also taps into the use of smartphones for greater accessibility, adding raised QR codes to packaging that can be scanned for auditory instructions.
With few brands adopting these practices, shopping is a frustrating experience for those with visual impairment. There are "individuals that actually have a neighbor or family member come over and help them braille all this product, and it's cumbersome in terms of the time spent just to go through the process," said Shapiro.
Advertisement
As new e-commerce technologies have increased accessibility for visually impaired customers, brands are showing greater awareness via accessible websites. Skin-care startup Topicals has an accessibility widget on its site and recently launched a text reader program through its accessibility tab using EqualWeb technology. This also allows users to increase text size and hear image descriptions, among other features. Other consumer brands using EqualWeb include Derma E, Adidas, Headspace and Bosch. 
"In 2021, with the technology we have available at our fingertips, there is no reason why we can't serve all of our customers, including those who are visually impaired," said Olamide Olowe, Topicals founder and CEO, via email. "The beauty industry has made some strides in recent years, especially when it comes to inclusiveness for those with disabilities, but we all collectively have a long way to go."
According to Shapiro, adding braille to packaging is not significantly more expensive than not doing so. "It's part of the mold of the product. This is all printed up beforehand, so there's a stamp machine that prints it when it goes through the color dyeing process." For large corporations printing millions of products a day, a new mold is even less of an expense than for indie brands, he added.
Advertisement
"Knowledge is power. It's [about] educating people and doing so in a way that's informative," said Karen Waters, vp of marketing director of Cleanlogic. The brand's messaging about inclusivity "is not overbearing, and it's celebratory, too. It's celebrating people who are are making a difference with this disability" and "just looking at ways that we can celebrate people that are in the spotlight, as well as the everyday heroes to that have made a difference."
Get news and analysis about fashion, beauty and culture delivered to your inbox every morning.