Peace Out Skincare's Enrico Frezza on building 'a strong, acne-positive community'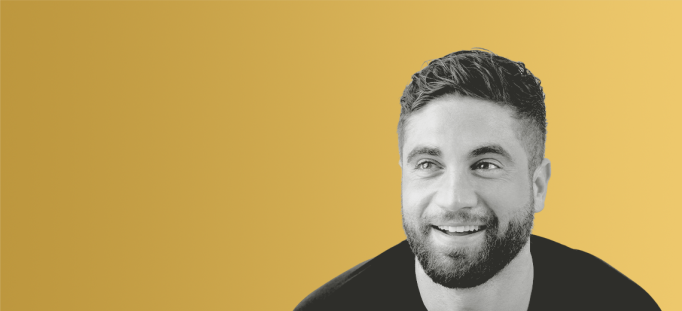 Subscribe: Apple Podcasts | Stitcher | Google | Spotify
Long gone are the days of popping pimples in secret or attempting DIY acne solutions, like toothpaste or liquid Advil, as an influx of acne-positivity brands have entered the market. In turn, the stigma surrounding acne is slowly being erased.
You have read the maximum number of free articles.
Glossy
+

Membership

Subscribe now for access to unlimited Glossy content, premium research reports, exclusive newsletters, invitations to member-only events and more.
This content is available exclusively to Glossy+ members.
Glossy
+

Membership

Subscribe now for access to unlimited Glossy content, premium research reports, exclusive newsletters, invitations to member-only events and more.
Peace Out Skincare, a brand dedicated to acne and aging products, launched in 2017 "to market effective products that deliver on the promises," said Enrico Frezza, Peace Out Skincare founder and CEO, on the latest Glossy Beauty Podcast. Frezza struggled with acne as both a teenager and adult. As a beauty outsider (Frezza's background is in cybersecurity), he hoped to "build a strong, accurate, positive community where people can talk openly about the mental struggles of acne and educate one another."
Notably, among the brand's repertoire are the Peace Out Acne Dots. Despite the small size of the patches, the acne healing dots contain a complex ingredient profile of salicylic acid, retinol, aloe vera and calcium. Nowadays they're considered as much an acne treatment as a fashion statement. Peace Out has also released products that address wrinkles, dark spots and puffy eyes, as well as topical products like its acne and retinol serums. 
Advertisement
And while the brand started as a Sephora exclusive, Peace Out looks forward to its partnership with Kohl's through the retailer's shop-in-shop to reach the everyday customer through its "affordable pricing," he said. Peace Out products start at $5 and range up to $34. Additionally, the brand found success on its DTC website, as online shopping became the new normal as a result of the pandemic.
Apart from the success found on its website, Peace Out's digital presence has manifested into an acne docuseries, "Acne Champs." The brand can also be found on Facebook, with a focus on anti-aging, as well as TikTok, where the brand reaches its Gen-Z audience through acne education and fun videos, he said. "Instagram is a balance between the two," targeting the millennial consumer. 
Below are additional highlights from the conversation, which have been lightly edited for clarity.
Building an acne positive community
"The idea started because of my own personal struggle with acne. Eventually, I started taking Accutane which cleared out my acne. But after a couple of years, I kept getting those occasional breakouts. And those occasional breakouts made me feel super insecure, like when I was a teenager with acne, and I didn't want anybody to see me. I didn't want to talk to my friends,  and my family didn't understand because nobody had acne like I did. To them, it was temporary [and] would go away. When I founded Peace Out, I wanted to make sure that, aside [from] launching first-to-market and effective products that deliver on the promises, that we build a strong, acne-positive community where people can talk openly about their mental struggles with acne."
Advertisement
The vital role of Sephora
"[The Sephora partnership] helped us to strategically grow the brand, and they helped us to push us [to] grow and see the business beyond the legacy of the patches. It's challenging, especially if you don't come from the beauty industry, to navigate the beauty industry. It's extremely competitive … You're competing with multi-billion-dollar companies. At the same time, they never pushed us in a direction where it would affect our vision … Part of the original vision was the patches, and we expanded that vision into topical products to support the patches."
Navigating TikTok 
"That type of viral video [posted by Hyram Yarboro on TikTok] is luck. Last year, a lot of people were sitting at home and didn't have a lot else to do. That generated a lot more engagement on a platform like TikTok. Whereas this year, it's slowing down a bit because people are [spending] more [time] outside and spending less time on the phone. People are [using TikTok] to discover new stuff and fun videos, but when it comes to trying to sell products, it became a little bit more tricky this year versus last. It's really about creating fun content and education for brand visibility. One [out of] every ten videos can go viral, and that can bring a lot of results."
Get news and analysis about fashion, beauty and culture delivered to your inbox every morning.