Tracee Ellis Ross, Pattern Beauty founder: 'Beauty ends up being a portal into your soul'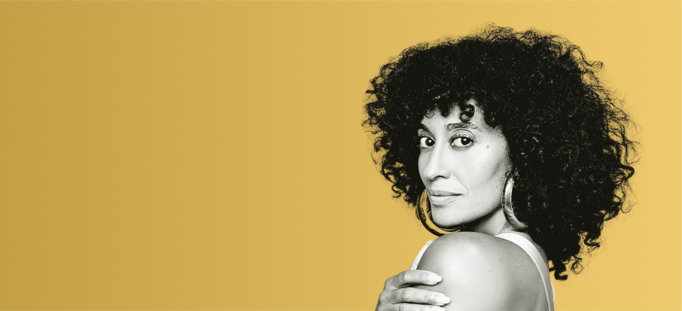 Subscribe: Apple Podcasts | Stitcher | Google | Spotify
You may know her best as an actress, but Tracee Ellis Ross' efforts to highlight diversity, equity and inclusion do not stop in Hollywood. In 2019, Ross launched her line of natural hair products, Pattern Beauty, to fill a void she witnessed in beauty and culture at large.
You have read the maximum number of free articles.
Glossy
+

Membership

Subscribe now for access to unlimited Glossy content, premium research reports, exclusive newsletters, invitations to member-only events and more.
This content is available exclusively to Glossy+ members.
Glossy
+

Membership

Subscribe now for access to unlimited Glossy content, premium research reports, exclusive newsletters, invitations to member-only events and more.
"My journey in hair care started with my own personal journey," said Ross, who spent 10 years fine-tuning her vision to embrace the "authentic" beauty of Black hair.  "The mission of the brand is to meet the needs of the curly, coily and tight texture community." 
The peak of the Black Lives Matter movement in 2020 was when "people started to understand that diversity and inclusion need to be anti-racist," which is why "equity" is the key to implementing change within the beauty industry, she said. "That's one of the spaces that I have worked on with Ulta Beauty, in holding them accountable and creating measurable goals." Ulta Beauty has been Pattern's exclusive retail partner for the last two years.
Advertisement
As Ross heads into the eighth and final season of the ABC show "Black-ish," her journey with Pattern is far from over. "If you can't keep growing, if you can't keep expanding the narrative and expanding the dialogue with your customer, [the brand is] not going to grow," she said. 
Dialogues with customers showed the need for larger sizes of hero products, for example, which resulted in the release of Jumbettes, or Pattern's styling cream and curl gel in jumbo-size bottles. Down the line, Ross hopes to expand Pattern into other beauty categories. She is currently looking to widen Pattern's reach at retail.  
"One of my original goals and visions for the company [was] that it be accessible to everybody," she said. Pattern Beauty is currently available at PatternBeauty.com, at brick-and-mortar and online at Ulta Beauty, and at Ulta Beauty shop-in-shops at Target. The brand is set to release in Sephora this fall. 
"My goal is to change the industry, so that all of us have choices," said Ross. 
Advertisement
Below are additional highlights from the conversation, which have been lightly edited for clarity
Her mother's daughter
"I grew up in my mother's [metaphorical] embrace … It honestly was an entrance into my own identity. It was one of the ways that I discovered who I was, what I loved and how I navigate the world. As a child, I loved my hair; I had a big mane of hair that mirrored my mother's, and it connected me to the tribe of my family. And then when I moved into my teen years, I saw a world that didn't reflect the natural texture of my hair. I started on this journey of honestly attempting to beat my hair into submission, to make it [look like] what apparently would make me acceptable. That started this contentious relationship with my hair that led me into that deep dive of, 'OK, how do I care for my hair?'"
#Blackgirlmagic
Advertisement
"During  [my TV show] 'Girlfriends' there was no social media; the term 'Black girl magic' didn't exist. That's not to say Black girls weren't extraordinary, beautiful, powerful, worthy of celebration and magical at the time, but there was no term. [Lawyer and civil rights advocate] Dr. Kimberly Crenshaw often talks about the fact that, without a frame, it's difficult to hold facts that don't have a space that we can qualify or quantify them. During this journey, without the frame of a term called 'Black girl magic' and without social media, it was very hard for the beauty industry to understand the importance of the spending and buying power of this community, or how an actress would translate into being a CEO or a founder."
Beauty as a doorway to understanding identity
"You can look at beauty as an aesthetic, surface-oriented industry. But if you are a woman of color, your beauty actually ends up being a portal into your soul. And it becomes a political statement in how you choose to honor your authentic beauty and your authentic self. My journey was hard-earned and slow. And if you look at that phrase 'Beat your hair into submission,' you can see the connection of the political conversation that is there within the beauty industry. For me, personally, I slowly started to nurse my hair back to health. I had moved to Europe and went to high school, [and] I didn't have access to my mom being able to do my hair in the morning and put a hot comb on the stove in the morning, [or] to roll my hair up at night and to go to the beauty salon. That forced me to have to figure out how to deal with my hair … I became my own best expert. And I realized that, not only were there not a lot of products [for me], but there were not a lot of people who could support me in wearing my hair the way it naturally grew out of my head and in its natural curl pattern."
Get news and analysis about fashion, beauty and culture delivered to your inbox every morning.