Ben Bennett of The Center: 'I disagree that the market is saturated'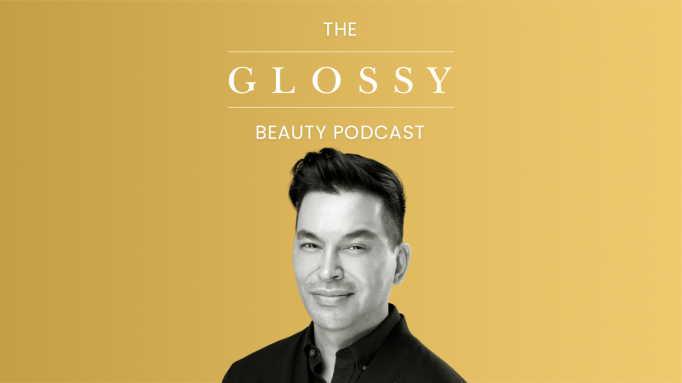 Subscribe: Apple Podcasts | Stitcher | Google | Spotify
You have read the maximum number of free articles.
Glossy
+

Membership

Subscribe now for access to unlimited Glossy content, premium research reports, exclusive newsletters, invitations to member-only events and more.
This content is available exclusively to Glossy+ members.
Glossy
+

Membership

Subscribe now for access to unlimited Glossy content, premium research reports, exclusive newsletters, invitations to member-only events and more.
It was Ben Bennett's first job working at Limited Brands that showed him the power of working on a portfolio of businesses. Early in his career, Bennett, the founder and CEO of beauty brand incubator The Center, worked on 14 different apparel businesses at Limited Brands, but it was his time helping to conceive Bath & Body Works that got him hooked on beauty.
"I'd never considered developing fragrances or personal care products," he said on this week's episode of the Glossy Beauty Podcast.  "I looked at Bath & Body Works like this was another specialty business that I was brought in to help influence seasonality and trend: What would that mean, season after season, to look at what was happening culturally in the world and how we could incorporate that into the things that we were developing?"
Advertisement
At the time, body wash hadn't quite upended bar soap and consumers were shopping in drugstores. "Body wash was something that maybe wealthy people used when they went to a spa. It wasn't such a common item. Bath & Body Works opened up a whole new category of personal care for consumers and created almost a frenzy around coming in and experiencing the new fragrance," he said.
Since then, Bennett has been instrumental in creating the next guard of beauty brands, first at incubator Hatchbeauty and now at The Center, which he founded in 2020. At just over a year old, The Center has been busy, relaunching Make Beauty under new ownership and debuting Naturium with skin-care influencer Susan Yara. Bennett will bring Phlur's rebrand to market in fall and launch a fourth brand in the first quarter of 2022.
Below are additional highlights from the conversation, which have been lightly edited for clarity.
Knowing your sweet spot
"The kind of young scrappy risk that you have to take to try something new — and the willingness to be nimble, to be flexible and to shift — that's my favorite part of the business. I know that I'm better at that [stage], and my team is built to be better at that, than [we are] at the long-term growth of the business. The advantage of doing this for a long time is that you start to understand what you're good at. I tell people, I'm really good at $0- $50 million in revenue on a business. Around that $50 million mark is when it's time for me to identify somebody who's good at the $50 million-plus, because that's not me. It's a totally different mindset of what you need to do and how you need to think about your business to take it to that level."
Advertisement
The ongoing demand for great incubators
"I always joke that I love the Wild West, [or] the fast-growth period of the brand. I like being able to develop something and to be able to see whether or not, in the early stage, it resonates with people. Is it sticky? Have we reached the group that we hope to reach? Did we solve a problem for an audience that has had this long-standing problem or not? And if we don't, then how do we take it back to the drawing board and rework it?  The team that I've built around me, many of my key people at The Center are folks who were with me at Bennett Kreative or at Hatchbeauty — a very experienced organization of people who like to work in this space. When I was at Hatch, there were a couple of periods of time where we went out to market and met with a lot of private equity folks and a lot of strategics. I can recall multiple conversations where we sat with executives from L'Oréal, Unilever and P&G, saying to us, 'We can't do what you do. We can acquire brands and turn them into billion-dollar businesses, but the beginning portion — the incubation and the starting of a brand — is something that's really hard for us to do.'"
Finding the right founder partner for each brand
"Suzanne [Yara] is such an educator and such. You have such a powerhouse in the skin-care space. That is a right fit for Naturium, where you need so much education around those products. Make is different. It has an edge. At its time, I think it was very forward, and what we're doing with it now is taking it very forward, but I felt like it needed a tastemaker. That is different than somebody who's an influencer and [on] social media. I just kept coming back around to Carrie Barber. She was an art director for Violet Grey and worked at Sephora and Glossier. I followed her on Instagram, and she and I developed a relationship on social media, because I was looking to hire her as an art director for a photoshoot of ours and we had just developed a friendly relationship. But in our brainstorming of who would be the right person [for Make], I just kept saying, 'It would be somebody like Carrie'. One day, I just decided to call her up."
The need for newness
"There's a lot of chatter right now that the market is saturated, that there's too much, and that people should be using less and brands should be producing less. And I disagree with that. I think that the industry is self-adjusting, meaning the items that resonate and the items that are worthy will stick around. And those businesses will flourish when consumers lean into them and buy them, and [for] the ones that don't, sales drop off and eventually those businesses go away. It's self-adjusting, self-regulating via the amount of brands and products that are out in the space. Consumers really dictate that. The idea that the industry should be doing less or producing less to me doesn't make sense, because what we're doing is we're creating jobs, right? We are impacting the economy, and being a person of color — I call myself a dark Asian, I'm Thai — it is irresponsible for folks who are not in an underserved audience to say, 'There's plenty out there, we don't need another skin-care brand, or we don't need another hair-care brand.' If you're not a part of an audience that feels like there isn't enough representation for me, or there isn't a product here on the shelf that I can point to without having to mix these three things together, then I don't think that you have the right to say that. I'm drawn to female founders because I think that female founders have not been given the same platform that male founders have. I think it's changing, and I'm thrilled about that. But if you look at my portfolio, a lot of the brands I invest in are female-led. I'm drawn to gay founders — there is a different DNA to the brands that are being developed by gay founders and developed for gay audiences. And I'm drawn to people of color."

Get news and analysis about fashion, beauty and culture delivered to your inbox every morning.