With the help of the cult romantic and ultra-feminine brand LoveShackFancy, Gap is going cottagecore with its latest collab.
Gap's second collab on the girlier side this year, following a Barbie collection in the spring, the line being released August 4 puts a floral LoveShackFancy twist on the classic fashion retailer's signature logo sweatshirts. With Grammy-winning musician Ciara representing the face of the collection, it is being launched amid Gap's turnaround efforts. Its first-quarter sales this year declined by 13% partly due to its ill-fated Yeezy collab that it ended last year.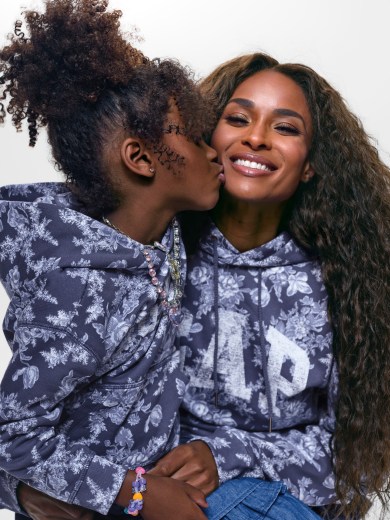 The floral logo hoodies are among the collection's 76 total pieces, which also include jeans, skirts, dresses, pants, outerwear, button-downs and accessories. On its launch date, it will be available on the websites of both brands, with all physical stores of both brands carrying pieces from the collection and select stores carrying the full assortment. Best-selling Gap styles reinvented for the collection include the signature 90s Loose Denim and Khakis, Vintage Pocket Tee, and Big White Shirt, which is adorned with rosettes.
"The opportunity to reinvent our iconic products is the foundation of all of our collabs – giving partners like LoveShackFancy the platform to remix our icons with their own lens," said Mark Breitbard, the global CEO and president of Gap, via email. He added that collabs "keep our collections relevant."
"LoveShackFancy and Gap both stand for style that is shared across generations. Ours is more romantic and nostalgic, theirs is utilitarian and classic. Blending our two aesthetics felt really modern," said Rebecca Hessel Cohen, founder and creative director of LoveShackFancy via email.
For the collection's campaign, Ciara modeled included styles in a shoot by fashion photographer Zoey Grossman. Also featured are Ciara's two children, Future and Sienna, to showcase the matching children's clothes in the collection. The collection is intended for all generations, with items available for women, men, kids and babies.
With its fairy-tale-style dresses favored by millennials down to teens, LoveShackFancy dresses generally fall in the $300-$700 range; the Gap collaboration pieces will be more accessibly priced, at $17-$248. According to Breitbard, there is some overlap in the customer bases of the two brands. "We know that while we have customers who know and shop both brands, this is an opportunity to welcome new customers to the Gap family from all over the world," he said.
"This collaboration is especially close to my heart because of the storytelling. Gap to me, growing up in the '80s and '90s, was the ultimate. Every school year started with my mom taking me to get a new wardrobe at the Gap," said Cohen. She added that Gap has "incredible scale."
Cohen also addressed the size range of the collection. In 2022, a Business Insider article described LoveShackFancy as a "skinny, rich-girl dreamworld."
"We are so excited to introduce the joy, whimsey and romance of LoveShackFancy to Gap's incredibly diverse community, at a more accessible price point and in a size range that includes plus sizes. It reflects our commitment and belief that everyone should feel powerful, confident and beautiful in what they wear," said Cohen.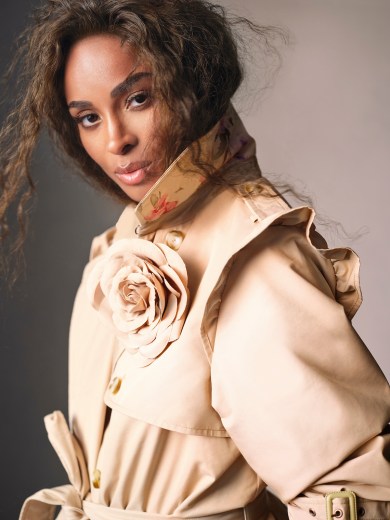 In April, Gap joined in the Barbie brand collab mania surrounding the movie released this month. Last week, former Mattel COO Richard Dickson was announced as parent company Gap Inc.'s new CEO, a role which he will take over on August 22.
"We have seen success by bringing fresh takes on our iconic styles through collabs and partnerships to bring newness and something unique to our consumers," said Breitbard. Gap also had a successful collab with fashion icon Dapper Dan in 2022.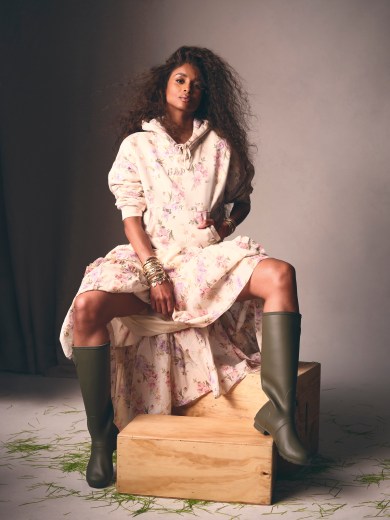 LoveShackFancy has also been enthusiastic about collaborations. Since its launch in 2023, it's brought its signature floral patterns, ruffles and lace to surfwear brand Hurley, skiwear brand Bogner, activewear brand Bandier, accessories label Sophia Webster, bag brand State, doll brand American Girl and home brand Pottery Barn.
Like Adidas, Gap is still feeling the effects of the Yeezy partnership it ended due to last year's Kanye West meltdown. In September 2022, Gap terminated what was supposed to be a 10-year agreement with Yeezy two years into the partnership following West's antisemitic statements, at the same time ending the partnership with Yeezy and Balenciaga that had been announced in January 2022. But that has not deterred the fashion retailer from seeking out new partners.
According to Breitbard, there are more Gap collab announcements in the works "that we can't wait to share with the world."