'We're trying to create a cosmetic revolution': Lush's Rowena Bird on being ahead of the curve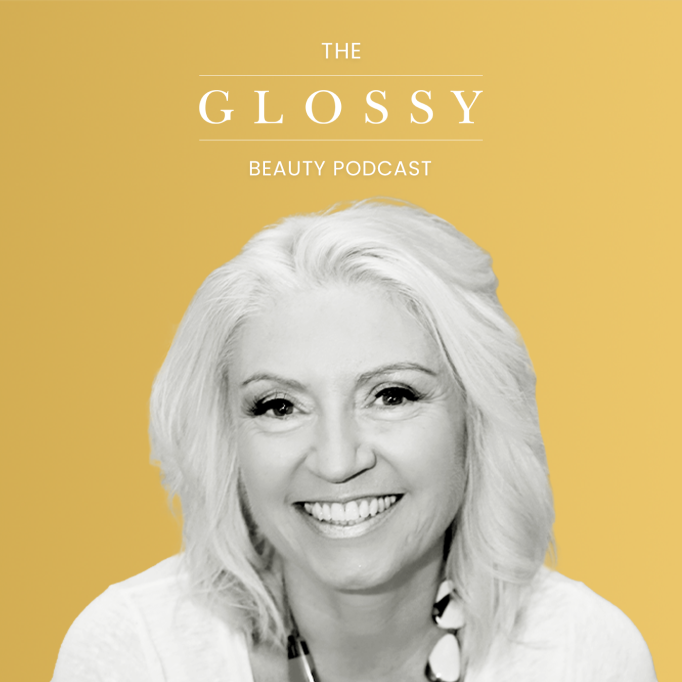 Subscribe: Apple Podcasts • Stitcher • Google Play • Spotify
In 1989, the six co-founders of beauty brand Lush created the now-iconic bath bomb. From there, they haven't looked back.
You have read the maximum number of free articles.
Glossy
+

Membership

Subscribe now for access to unlimited Glossy content, premium research reports, exclusive newsletters, invitations to member-only events and more.

SUBSCRIBE

Already a member?

Already a member?

Login

Logout
This content is available exclusively to Glossy+ members.
Glossy
+

Membership

Subscribe now for access to unlimited Glossy content, premium research reports, exclusive newsletters, invitations to member-only events and more.
Lush was officially founded in 1995 as an ethical beauty brand, which now has nearly 1,000 global stores, 210 stores of which are in the U.S. Its bath, skin and hair products are sold via its DTC website and owned brick-and-mortar stores. Amid today's common need among beauty brands for wholesale distribution, Lush has managed to remain independent, setting its own agenda.
"We're trying to create a cosmetic revolution and trying to get people [on board]," said Rowena Bird, one of the co-founders, on the latest episode of the Glossy Beauty podcast.
Advertisement
From the start, Lush has always favored minimalism and activism. Early on, with a small budget, the company's co-founders decided to minimize excess packaging. It is a part of the brand's DNA that has been maintained to this day; now nearly 60% of Lush's products are sold without any packaging and are referred to as "naked."
Its revolutionary agenda also extends to social justice campaigns. Lush uses in-store campaigns, like a 2015 "Gay is OK" U.K.-focused campaign, as a form of social justice education for consumers. In 2015, Lush used its retail stores as billboards when launching the limited edition Love Soap, with 100% of every sale going to the Love Fund that supports the LGBTQ+ community. It raised nearly $400,000 then and recently brought the special soap back in May to inform consumers of the "Don't Say Gay" bill in Florida.
In 2021, the company also took a bold stance regarding social media, after studies demonstrated the harm of social media to young people. Globally, Lush left Instagram, TikTok, Snapchat and Facebook. When someone goes to the brand's Lush Instagram page, they are confronted with nine posts forming the phrase "Be somewhere else." Despite this stance negatively impacting sales and brand awareness, Bird said, "You have to look at your ethics rather than your bank balance, and think [about] what's right to do."
Since its inception, Lush has always been ahead of the curve, and still, many innovative plans are in the pipeline. The company is continuing to reduce packaging, develop self-preserving products to protect product freshness and become a carbon-positive company.
Advertisement
Below are excerpts from the conversation, which have been lightly edited for clarity.
Quality over speed
"[Beauty] doesn't have to be serious and science-y. It's preferable not to be science-y. When you're using scientific ingredients, we've got no idea the long-term effect on the skin as they haven't been around long enough for us to know what they're going to do. At Lush, the beauty of our products is that we're using tried and tested ingredients that we know the efficacy on the skin, hair, mind and body. We source our ingredients from local farmers, from growers around the world and from people that are creating those beautiful laws. Therefore, we know exactly the quality of what we're using in our products. That is incredibly important to us. We are not fast cosmetics, we are quality."
The need for regeneration
Advertisement
"For us, sustainability is not good enough, you have to be regenerative. You have to be improving things for the people who work with you, for the planet, for the environment, for animals and for people. … So you can sustain a palm plantation somewhere or you can be regenerative, where you are keeping forests alive, taking ground that is no longer suitable for growing and putting permaculture planting there, regenerating that Earth and making it into a fertile place where you can grow crops. It's not the easy route, but it's possible. It is the only route that we have to be taking."
Marketing that matters
"We are choosy about what campaigns we do. We most often do ones that may not come to people's attention in quite the right way or may never surface, especially in the U.K. We did a 'Gay is OK' campaign eight years ago in the U.K. When we heard about [the so-called 'Don't Say Gay' bill] now in Florida, we felt that it was time to bring that soap back, to highlight [the issue to our consumers]. What's important is to give the other side of the story, not the side that you see in the tabloid press where you have to grab the headlines, so you have to be shocking. We created the soap that we sold online, which was everywhere in the U.S. and just in the Florida stores. The soaps sold out quickly online. All the funds from the soap go to help the families understand how this law will impact them."
Get news and analysis about fashion, beauty and culture delivered to your inbox every morning.