Verity Venture Partners' Tina Bou-Saba: 'I'm not going to be constrained' by the current landscape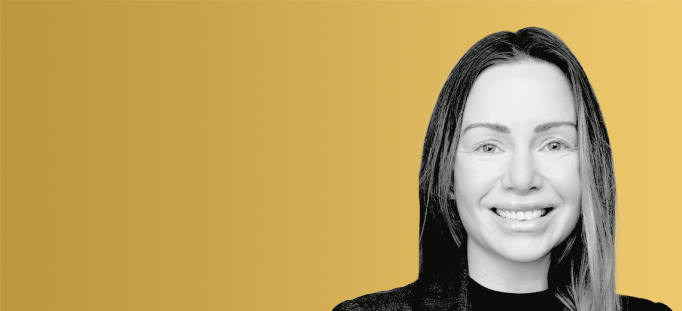 Subscribe: Apple Podcasts • Stitcher • Google Play • Spotify
Tina Bou-Saba didn't anticipate becoming a dedicated beauty investor, but the path became clearer once she started investing in indie brands.
You have read the maximum number of free articles.
Glossy
+

Membership

Subscribe now for access to unlimited Glossy content, premium research reports, exclusive newsletters, invitations to member-only events and more.

SUBSCRIBE

Already a member?

Already a member?

Login

Logout
This content is available exclusively to Glossy+ members.
Glossy
+

Membership

Subscribe now for access to unlimited Glossy content, premium research reports, exclusive newsletters, invitations to member-only events and more.
"A few years into investing as an individual, founders started telling me, 'Tina, you've been our best investor. Could you lead our next round?'" Bou-Saba said on the latest Glossy Beauty Podcast. Bou-Saba started her career in investment banking before transitioning to angel investing. As an angel investor, she was early to makeup brands like Kosas. "As a small individual investor, that was certainly not something that I could do, but it highlighted the opportunity for a specialist investor that could lead deals at the early stage and truly be a value-add," she said. In 2021, she co-founded Verity Venture Partners, a consumer-focused firm.
The firm's focus is on female-founded beauty and wellness brands, and its portfolio brands include August, Dae and Noto. Bou-Saba said, "Independent beauty has been an incredible vehicle for female entrepreneurship. For me personally, that was something I was excited to get behind." Bou-Saba's said that, as an early-stage investor, she has to push herself and brands to think of what comes next and where consumers and the beauty industry are headed. 
Advertisement
"What I found, which gives me confidence, is that I have developed an informed perspective on the needs of [beauty and wellness] companies. I see the same questions coming up again and again," said Bou-Saba.
Below are additional highlights from the conversation, which have been lightly edited for clarity.
A point of differentiation
"As an investor, we have to focus on brands that are building for the long term and have a terminal value that will hopefully be captured in an exit at some point. There are a couple of things we look for: One is that we are focused on the founders [of brands] — that is a big piece of our investment thesis. [We're also] focused on the brand DNA, which is subjective. [We ask,] 'Is this [brand] truly differentiated? What does [the brand] stand for? Is it different from other [brands] in the market? Is [the brand] resonating with consumers?' To some degree, you know it when you see it. It's certainly not a guarantee of success, but a necessary condition for success. Another thing that we're focused on is a customer acquisition edge. It's become prohibitively expensive to grow a consumer brand just via [a] paid advertising strategy. We're focused on [asking,] 'Does this brand have an edge in acquiring customers?' That can mean different things. It could be an influencer or a creator that has a built-in audience, or it could be that [the brand] is targeting a specific community that potentially has been underserved. Or, it could have a strong retail relationship. But there has to be something there to drive real traction."
Advertisement
Community-first
"What you're trying to get [at with a community focus] is whether there is a core group of consumers who truly love this brand. They recommend it to their friends, engage with the brand on social media and are sticky repeat purchasers. Some of that you can get at by looking at the data. That is something we focus on, but, equally important, there's an overlay driven by intuition. You know it when you see it. [Investing is] an art and a science. That's how we're approaching it. Yet, there isn't one playbook. As we think about building our portfolio, there will be some brands that have been gradually building over a few years where we see there's an opportunity to accelerate [their growth]. Then there will be some [brands] that look different. As investors, we're always focused on [asking,] 'What does this look like over the long term?' and ensuring that, if you do get that early retail opportunity, it won't fizzle out. You have a way to build on [the company] to ensure that this is a high-quality, long-term growth story."
Representing the underrepresented
"I am blown away every day by the amazing female founders in the [beauty] space. I think, 'What's happening at the other end, at the executive and investor levels?' This is such an important topic and something that I am obsessed with working on, because I believe that being a woman investor is a huge competitive advantage in our space. It's surprising that more of the historically dominant investors in this space haven't leaned into this more. I am fortunate to be part of a community of women investors in the consumer space who all do beauty to some degree. They're an extraordinary group, and it is the next wave. I'm very optimistic that the industry will start to look different in the years to come."
Advertisement
Get news and analysis about fashion, beauty and culture delivered to your inbox every morning.