On Wednesday, 7-month-old sunscreen brand Pavise is launching a new digital campaign to promote its "Pleasure Pack." A new SKU for the brand, the $26 Pack is composed of five trial sachets of its hero SPF product, each designed to resemble an individually wrapped condom. The cheeky campaign riffs on the fact that, like condoms, sun care is a responsible use of protection. The ads, which are running on Facebook and Instagram, show the sachets in wallets, the back pockets of denim and near lingerie. Taglines read, "Experience the longest lasting protection. Ever." and "Barely there. Ultra thin. Maximum Protection."
Pavise is the brainchild of Sophie Bai, who studied chemical engineering at MIT. The brand has a tight edit of products, the hero of which is its facial SPF 30 cream, dubbed the Dynamic Age Defense SPF — it sells for $148. Pavise is primarily sold direct-to-consumer, though it also sells through select dermatologists.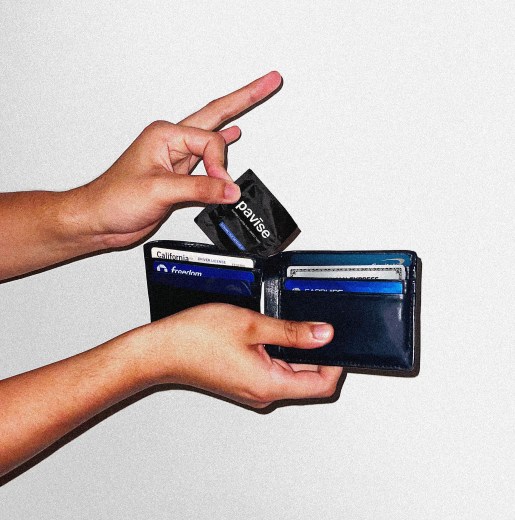 The impetus for the Pleasure Pack launch was two-fold: "We have heard from consumers that they want it to have smaller sizes for travel. And also, given that our price point is on the higher end, this is a great way for people to try out our products," said Bai, founder and CEO of B.A.I. Biosciences, Pavise's parent company. The company has over 20 patented molecules that it is planning to commercialize in the coming years under new brands.
Regarding the driver behind the provocative campaign, Bai said, "Sunscreen has always been a very boring category. People see it as situational, optional or occasional; they don't view it as a desirable skin care product that they want to use daily. But we want [to change that]. This is the most important thing you can do for your skin." She referenced American Academy of Dermatology stats showing that one in five Americans gets skin cancer and 9,500 people in the U.S. are diagnosed with skin cancer every day.
Part of Pavise's point of difference, and also part of why it's more expensive than other sunscreens, Bai said, is its proprietary patent-pending DiamondCore Shield Molecular Technology. According to Bai, it was designed to have qualities that are often missing from conventional sunscreen and prevent people from becoming regular users. And these traits just happened to align with words that are often used in the marketing of condoms: "ultra-thin," "prolonged performance," "barely-there" and "invisible." They're also attributes that appeal to men, who make up 40% of the brand's customer base.
Bai's bold approach, across the board, has worked to attract investors. "Pavise initially caught my attention due to Sophie's bold approach to disrupting the skin-care industry. She's injecting new life into the multibillion-dollar SPF category. This new campaign is clever and invigorating, precisely what is needed to capture the attention of consumers," Jay Brown, co-founder and managing director of Marcy Ventures, told Glossy via email. The brand has raised $8.2 million to date.
Bai declined to disclose the brand's investment in the campaign but stressed that developing a new SKU and packaging is costly. Pavise previously used the cheeky tagline "Practice Safe Sun" in an OOH campaign, which ran from June through this month. It was featured on billboards and wild postings in NYC's Times Square, SoHo, Tribeca, Williamsburg and the Upper East Side.
"In the past, science has been portrayed in a very boring, serious, stuck-up way. But we're trying to bring indulgence, attractiveness and desirability to a category [where it] has been lacking," Bai said. "That's the overarching thinking behind not only this campaign, but also how we do marketing and branding, in general."