L'Oréal's SalonCentric brings marketplace model to B2B e-commerce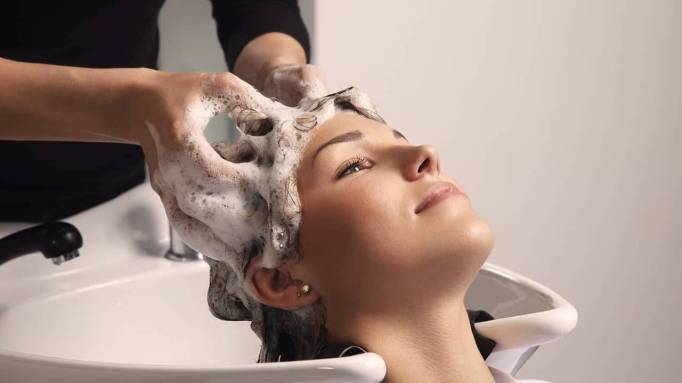 Already ubiquitous across retailers' e-commerce sites, the marketplace model is taking hold in the B2B salon industry.
On Wednesday, L'Oréal USA's B2B retailer SalonCentric announced a new marketplace on its website. Slated to roll out in September, the e-commerce feature will triple the site's product selection offered to salons and stylists.
You have read the maximum number of free articles.
Glossy
+

Membership

Subscribe now for access to unlimited Glossy content, premium research reports, exclusive newsletters, invitations to member-only events and more.
This content is available exclusively to Glossy+ members.
Glossy
+

Membership

Subscribe now for access to unlimited Glossy content, premium research reports, exclusive newsletters, invitations to member-only events and more.
"Our mission is really to help salons and stylists run their businesses, to be for them a one-stop destination. For that reason, the marketplace [will] extend to new categories of products that we don't have in our stores today," said Bertrand Fontaine, president of SalonCentric.
SalonCentric anticipates that the new marketplace will add 350 new vendors to its site. It currently sells around 100 brands online and in its 600 stores. It also anticipates being able to offer new categories on its site, including salon equipment and hair extensions.  
Advertisement
The marketplace model has already swept the B2C e-commerce market. On top of Amazon, a wide range of retailers, like Walmart, have added marketplaces to their websites. SalonCentric developed its marketplace in partnership with marketplace SaaS platform Mirakl, which has also set up marketplaces for over 300 companies including B2C marketplaces on Feelunique, Galeries Lafayette and Urban Outfitters. Marketplace sales made up 62% of global e-commerce sales in 2020, according to Digital Commerce 360.
"It's a change of business model, so you need to change your way of thinking," said Fontaine. In order "to open up to the fact that we will have many more vendors, [the company must] be a bit less obsessed with cannibalization of existing products," he said.
The marketplace will exist in tandem with SalonCentric's existing e-commerce and store business. The retailer continues to add new brands to this lineup, like Design Essentials, which will launch on the site on June 1, and BosleyMD, which was added in March 2021.
According to Mirakl co-founder and CEO Adrien Nussenbaum, the marketplace model is quickly growing for B2B e-commerce. He predicts it will "become table stakes for B2B wholesalers of all kinds." In July 2020, Mirakl partnered with Salesforce to integrate the Salesforce Commerce Cloud into its marketplaces. 
Advertisement
SalonCentric will monitor "precise indicators" of quality, customer service and delivery for vendors, said Fontaine. "These are existing customers, and we want to make sure that they get the right quality, in terms of products, but also in terms of quality of delivery. It's going to be curated." 
Amazon has increasingly been active in the B2B salon wholesale space. The Amazon Professional Beauty Store launched in 2019, and recently, the company opened a physical Amazon Salon in London. Amazon has also emerged as a channel for B2C sales of salon brands such as Paul Mitchell.
"L'Oréal as a company has been in this industry for more than 100 years. We started in this industry, so we know how to provide exactly what salons and stylists need. It's part of our DNA, and that's where we have an advantage," said Fontaine. 
Hit especially hard by the pandemic, the U.S. salon industry is betting on a comeback, with Covid-19 rates improving and restrictions being lifted.
Advertisement
According to L'Oréal Group's 2020 financial report, its North America professional division gained market share and saw a "solid performance" for the second half of the year, "thanks in particular to SalonCentric." The company expects to reach $1.3 billion in sales by the end of 2021.
During the pandemic, SalonCentric saw a surge in orders of PPE. Fontaine has also observed that salons in city centers have been seeing weaker business, while "the salons in the suburbs are booming," due to the decline in commuting.  
"A lot of salons are telling us that they're seeing clients they haven't seen for a year, [who] only started to dare to come to salons, thanks to the vaccinations. At the moment, the industry is really moving," said Fontaine. "In the L'Oréal Group, we sort of believe that there will be some kind of new 'Roaring '20s,' where after the lockdown, people will want to party, and sophisticated beauty is going to be on the rise again."
Get news and analysis about fashion, beauty and culture delivered to your inbox every morning.