CEO Andrea Blieden: 'We need to stay to true what Lime Crime is'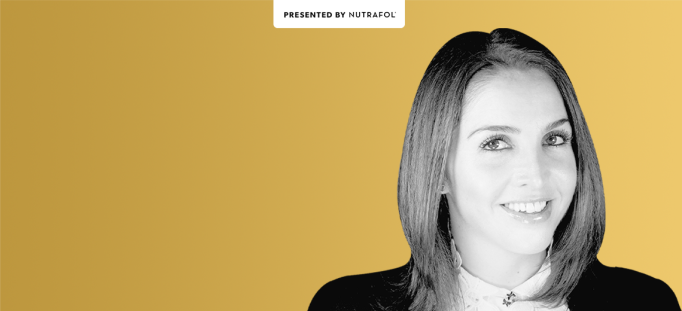 Subscribe: Apple Podcasts • Stitcher • Google Play • Spotify
When indie makeup brand Lime Crime appointed Andrea Blieden as CEO in May 2020, her first order of business was to chart a more transparent and vocal era for the business. Despite being one of the first digitally-native indie makeup brands, Lime Crime was plagued by a series of controversial incidents in the 2010s. In 2018, Lime Crime was acquired by Tengram Capital Partners.  
You have read the maximum number of free articles.
Glossy
+

Membership

Subscribe now for access to unlimited Glossy content, premium research reports, exclusive newsletters, invitations to member-only events and more.
This content is available exclusively to Glossy+ members.
Glossy
+

Membership

Subscribe now for access to unlimited Glossy content, premium research reports, exclusive newsletters, invitations to member-only events and more.
"It was time to start humanizing the brand and being transparent, because [our internal team works] transparently. I want us to operate with our customers in that same regard," Blieden said on the latest episode of the Glossy Beauty Podcast.
Blieden is also focused on continuing Lime Crime's legacy of never putting a price on creativity. As comparable beauty brands increase price due to supply chain and inflation, Lime Crime has dropped its prices. Its Glimmering Skin Stick went from $25 to $15, for example. Lime Crime's recent expansion into Walmart, Target and Sally Beauty has helped offset the price drop strategy, she said.
Advertisement
Below are additional highlights from the conversation, which have been lightly edited for clarity.
Leaning into brand DNA
"We need to stay true to what Lime Crime is. We're a brand setting trends that are color-driven. For us, we sell color. As long as we continue to tap into bright, colorful products that give consumers the ability to create however they want to create, then we're satisfying our target audience. Whether they be a younger millennial, older Gen Z or younger Gen Z, they're coming to us for color. … In the past year, we've been trying more unique ways to bridge the categories [of makeup and hair color]. For example, in September of last year, we launched bushy brow pomade pencils, and we launched them in five neutral colors and then four unicorn hair colors. An everyday color brand that specializes in more natural makeup would [most likely] see their neutral [shades] spike. For us, the unicorn hair colors are in the top-selling shades."
Remaining future-focused
Advertisement
"Our [customers] want more unique applications of color. We're launching things to make life a little bit easier to achieve those bolder looks. … Making multi-use products [is important] because there are different ways to use them and experiment with [them]. Making consumers' lives easier without having to compromise on color is important for us. It's about taking the insight behind the trend that's working and figuring out how it applies to color."
Emphasizing transparency
"Where we've gone wrong in the past is that we haven't always been transparent about the changes in the company, the internal changes. The more that I engaged with my team about the brand and the love for the brand, it was apparent that we weren't sharing [our passion] externally. We want everyone to understand that there is this new change in Lime Crime that has been here for two years, but we haven't really talked about it. We're an amazing group of people that are deeply, deeply in love with this brand and what it stands for, that there's no price on creativity."
Get news and analysis about fashion, beauty and culture delivered to your inbox every morning.