BeautyStat's Ron Robinson on putting 'facts and data' first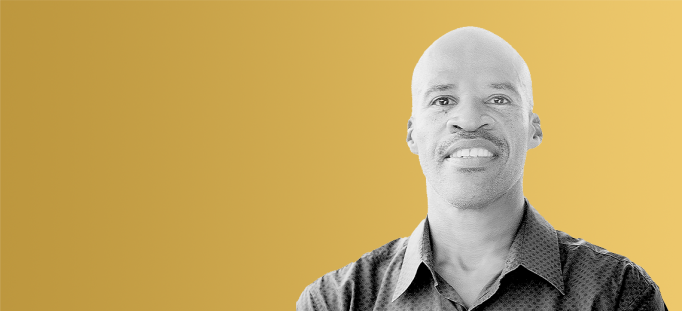 Subscribe: Apple Podcasts • Stitcher • Google Play • Spotify
The beauty industry is filled with experts, dermatologists, aestheticians and makeup artists, all trying to leverage their expertise in an increasingly crowded market. But the cosmetic chemist — the person who formulates products and oversees development — has long stayed behind the scenes. That changed when Ron Robinson debuted his skin-care brand, BeautyStat, where he is founder and CEO.
You have read the maximum number of free articles.
Glossy
+

Membership

Subscribe now for access to unlimited Glossy content, premium research reports, exclusive newsletters, invitations to member-only events and more.

SUBSCRIBE

Already a member?

Already a member?

Login

Logout
This content is available exclusively to Glossy+ members.
Glossy
+

Membership

Subscribe now for access to unlimited Glossy content, premium research reports, exclusive newsletters, invitations to member-only events and more.
After working as a cosmetic chemist at nearly all of the major beauty companies — including Estée Lauder Companies, Avon, Revlon and L'Oréal, for 25 years — Robinson decided to strike out on his own upon arming himself with compelling data. Robinson saw that there was a lack of stabilized vitamin C serums on the market and simultaneously saw strong Google search data for vitamin C. Thus, BeautyStat debuted with its hero product, the Universal C Skin Refiner in 2019, which Hailey Bieber now calls her "Holy Grail." The brand, which started as a pure play DTC company, is sold at Violet Grey, Nordstom and Dermstore. Earlier this year, it launched in Ulta Beauty, where it is expanding nationwide.
While Robinson was at ease formulating high-quality products, he didn't expect to be such a forward-facing founder.
Advertisement
"I had no idea that I would have that type of consumer reception," said Robinson on the latest episode of the Glossy Beauty Podcast. "I launched the brand with content creators and influencers being the face of the brand, but every time I stepped out in front of the camera and I showed consumers, 'Hey, this is our vitamin C, this is why it's important to use, this is why you need a stable form,' consumers listened in. They asked questions, they were intrigued. They wanted to try it, they wanted to buy it."
Below are additional highlights from the conversation, which have been lightly edited for clarity.
Fulfilling a need
"I'm a scientist yearning for data and understanding, whether or not there's a need. [BeautyStat is] not a lot of marketing because I don't operate that way. I'm about facts and data. And what the data showed is that consumers and beauty editors were asking me, 'Ron, why is vitamin C so hard to stabilize?' 'Why does it oxidize?' 'Why does it turn brown or turn orange, and render a product ineffective?' 'What can I do about that?' 'How do I shop for it?' That type of question I would get again and again and again. … That's what got me thinking, 'What if I could stabilize pure vitamin C, and deliver a product that didn't go orange and didn't oxidize, and that was able to stay effective from the first drop to the last drop?' 'Would that not be a breakthrough?' So, my cosmetic chemists team and I spent a few years tinkering around trying to formulate this type of product. After about five years, we applied for patents, we got them issued, and we found a formula that would have great aesthetics and was rock solid stable."
Becoming the face of his brand
"I tend not to be the center of attention. I'm more of a listener. But in this case, consumers want to hear from me, so I feel compelled to do that. Because, again, if there's a need out there, I want to help solve it and help to educate. I have to rise to the occasion. I've become more and more comfortable with it because it's about the consumer — meeting the consumer's need and closing the gap. That's what has made me feel more comfortable."
Nailing the fundamentals
"The high note is certainly the expansion with Ulta — that's where we really [expect to see a] tremendous amount of growth to occur. We're seeing a 40% lift this year compared to last year, so we're super excited about that. Most of that is going to come because of the expansion within Ulta Beauty. And the not-so-great side is DTC. I think you know that a lot of brands are struggling, especially digitally native brands. They're seeing this whole reset with the iOS update and [looking for ways to] find customers and acquire them at a lower cost. It's been really, really challenging. A lot of brands have cut back, and we've experienced that, as well. Unfortunately, we weren't diversified enough in our channel strategy to make sure that we can see lifts in all places, so it's a focus to grow at Ulta Beauty and expand and do well there, but also to stabilize our direct-to-consumer business."
Get news and analysis about fashion, beauty and culture delivered to your inbox every morning.