Shen Beauty's Jessica Richards: Let the consumer choose 'to shop toxic, organic or clean'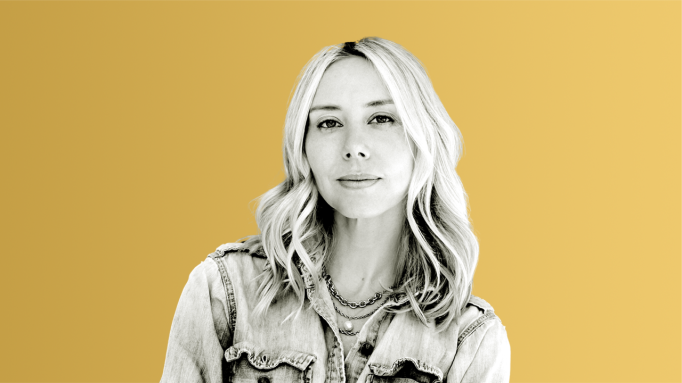 Subscribe: Apple Podcasts | Stitcher | Google | Spotify
Although growing up in an "organic lifestyle" meant eating "turkey and sprouts" at school instead of tater tots, Jessica Richards, founder of Shen Beauty, benefitted from that "granola" upbringing in Southern California, she said on the Glossy Beauty Podcast. It allowed her to narrow in on her future niche of clean beauty.
You have read the maximum number of free articles.
Glossy
+

Membership

Subscribe now for access to unlimited Glossy content, premium research reports, exclusive newsletters, invitations to member-only events and more.
This content is available exclusively to Glossy+ members.
Glossy
+

Membership

Subscribe now for access to unlimited Glossy content, premium research reports, exclusive newsletters, invitations to member-only events and more.
"It was 100% the mission and the proposition of Shen from day one to import products that were not sold in the U.S. — that my friends, family, everybody always wanted — and to focus on and only sell organic and natural [products]," said Richards. She opened Shen Beauty in Brooklyn in 2010, when the borough was still a beauty desert of sorts.
Although Sephora is now filled with a mix of both heritage and indie beauty brands, at the time, consumers were more focused on "brand recognition and buying from marketing" in magazines, Richards said. To appeal to the brand-focused consumer audience at the time, she brought Bobbi Brown products into the store, which "made people more confident and OK with shopping brands that they had never heard of before."
Advertisement
Simultaneously, "[customers] also wanted the heavy payoff of the pigments that mainly come from non-clean beauty brands," said Richards. "That was the catalyst for me in realizing that people want organic, natural, clean — whatever you call it. But they [also] want results." 
Moving forward, while Richards doesn't have an interest in opening up any more store locations in New York, she does plan to open brick-and-mortar in California and to launch a "full site rebuild" next year. Regardless of whether customers shop on the East Coast, the West Coast or online, Richards plans to maintain a focus on "showcasing products and giving the consumer the understanding of what it will do to their skin and how it will help them."
"[It's] an interesting thing to see a woman feel better about themselves after buying products," said Richards.
Below are additional highlights from the conversation, which have been lightly edited for clarity.
Advertisement
Letting the customer choose
"It's important to let the consumer make the choice and to not make the choice for them. And we sell all of the above: We have hair-care products with no sulfates, we have hair-care products with sulfates. At the end of the day, what I believe — and I think most women would feel this way — that if you feel good about yourself and the way you look, you automatically feel better inside. I know that can sound superficial, but it's not. I feel so much better after I get my hair dyed; it's such a simple thing… Think about all the stuff currently going around about sun care: 'Is SPF worth it?' and 'Don't wear sun care [because] it's worse than being in the sun.' We all know that's not true. But again, there are people who believe that, and they're going in on that strong. But it's [about] embracing who you are and being able to shop toxic, organic or clean, and defining your own sets of rules and what's right for you."
Catering to the 'flexitarian' woman
"My [customer] is me. I would say she is — I've taken this word from the food industry and moved it into beauty — flexitarian. She is the woman who goes to Whole Foods and spends $600 on all organic groceries for her family. She still goes out to dinner with her friends, and she likes to have a cocktail and her fancy workout class. She likes a little bit of Botox and is not afraid to say it, because it makes her feel good about herself. And it's interesting, because when I first opened the store, none of those people were in Brooklyn yet. And so we had a lot of Manhattan people taking their cars to Brooklyn to come to shop with us, because we didn't have a big online presence. Now our e-commerce customers are very similar to our in-store customers."
The exclusivity game
"[Brands] are incredibly reticent to take on exclusivity. They keep going to, 'We'll give you the online exclusive or the New York exclusive.' And I say, 'That's not how this works. Exclusive is exclusive, other than your own website or your own brick-and-mortar store.' What I do well is find newness from around the world, not just in the U.S., and harness those brands and tell their story. So I become their voice for launching in the U.S. to a specific targeted group of people that are beauty advocates on TikTok, on Instagram. But exclusivity is one of the hardest things nowadays, [whereas] every single brand when I launched [in 2010] was exclusive."
Get news and analysis about fashion, beauty and culture delivered to your inbox every morning.