Charlotte Cho on Soko Glam and Then I Met You: 'We have the best of both worlds'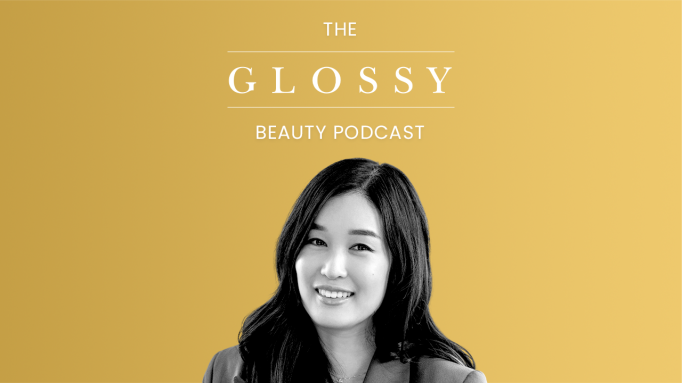 Subscribe: Apple Podcasts | Stitcher | Google | Spotify
You have read the maximum number of free articles.
Glossy
+

Membership

Subscribe now for access to unlimited Glossy content, premium research reports, exclusive newsletters, invitations to member-only events and more.
This content is available exclusively to Glossy+ members.
Glossy
+

Membership

Subscribe now for access to unlimited Glossy content, premium research reports, exclusive newsletters, invitations to member-only events and more.
Charlotte Cho, Soko Glam co-founder and Then I Met You founder, was one of the original purveyors of K-Beauty in the U.S. But nearly nine years after launching the e-commerce platform Soko Glam, she acknowledges that the category has changed significantly.
"Korean beauty has never been about one product, one category or even one brand. It's been a skin-first philosophy. It's really helped introduce skin care as a self-care moment. It's been about the general innovation at large; it's helped push the envelope in the beauty industry to innovate," said Cho on the most recent episode of the Glossy Beauty Podcast.
Advertisement
While there have been murmurs that K-beauty has plateaued, with Innisfree's recent store closures in the U.S., Canada and China, Cho disputes that point.
"Maybe you're not seeing K-beauty trends popping up in the media, because honestly, the industry and the brands have wised up and they've actually started producing and manufacturing a lot of their products in Korea," she said.
And though some of Cho's original K-beauty peers — think Glow Recipe, Memebox and Peach & Lily — have moved beyond curation to branded products, Cho was clear to state that curation will always be a part of her founder's story, even with the addition of her skin-care brand, Then I Met You, which will be launching at Cult Beauty this week.
"I truly take delight in introducing Korean brands and innovations through Soko Glam, and providing a platform for new and exciting indie brands. I think that people in our community really trust us and want to hear from our lens — a K-beauty lens but, ultimately, a quality skin care lens… That will never change," she said.
Advertisement
Below are additional highlights from the conversation, which have been lightly edited for clarity.
A mix of curation and branded products
"I will never abandon the Soko Glam curation. We love working with our partners, our brands; we have a really good relationship with them. We really want to continue growing this curation. As a retailer, we think we're good at what we do, to be honest, and it's not easy. It's not easy to manage over 80 brands and grow every year, and constantly curate and find innovations [to] help educate and share these brand stories. There's a huge, amazing team behind me and Dave [Cho, my husband and Soko Glam co-founder and CEO] that really should be taking credit for how much we've grown year-on-year. But also, we've been able to stabilize that part of the business so much so that we also have time for Then I Met You, which is my own skin-care line, and that's growing rapidly, as well. And then we also have other private brands like the Klog and Good Skin Days that are also growing rapidly. We have the best of both worlds."
Allowing each brand to have its own identity
"The reason why we didn't start off with a Soko Glam brand name is that I wanted to have Soko Glam stand on its own two feet. I wanted my own line [Then I Met You] to stand on its own two feet, as well. Although Then I Met You is sold on Soko Glam right now, for the first full year, it was only on its own DTC site. We did not leverage the Soko Glam platform, which has millions of people shopping and wanting to learn about skin care. We set it apart on its own, which was a hard, hard challenge. It was an uphill battle because we were not really utilizing our assets, which is a whole huge, rabid skin-care community. We wanted Then I Met You to have its own unique brand story. Jeong is a big part of the brand — jeong [is] a Korean word that describes a deep and emotional connection. That story is so big on its own that we really needed to separate it from Soko Glam, in order to tell that story. I'm happy to say that, after a year of talking about jeong and the efficacy of our products and the quality of our products, it [has] its own community on its own. It's standing on its own two feet, and there's a distinction between the two."
A digital-first experience over brick-and-mortar
"To be honest, as someone in K-beauty for nine years, when I heard about [Innisfree] expanding in many brick-and-mortar stores in the U.S. — this is many years ago, pre-pandemic, four or five years ago — I thought that was a bad idea, to begin with. I knew that, eventually, that probably [wouldn't] be a business model that would succeed — to be placing their brand in malls, for example. Even their expansion in China [via stores] was aggressive; I never thought — as someone that understands digital trends, the digital space — that [that] was probably going to work out well for them. We already saw early signs in Korea, where brick-and-mortar was not faring well for many brands, just because the consumer way of shopping has completely changed… But they had success in the past with brick-and-mortar, and I think they're trying to replicate that without seeing the future in front of them. So when I see news about them closing their doors, I don't think, 'Oh my gosh, K-beauty is declining.' I think, 'That was an eventuality, and it just happens to come at a time where K-beauty has been around for a while, as well. I think there are many industries and many brands that have closed their doors and brick-and-mortar across so many different sectors."
Advertisement
Get news and analysis about fashion, beauty and culture delivered to your inbox every morning.