Kjaer Weis CEO Gillian Gorman Round: 'Luxury is not having everything all of the time'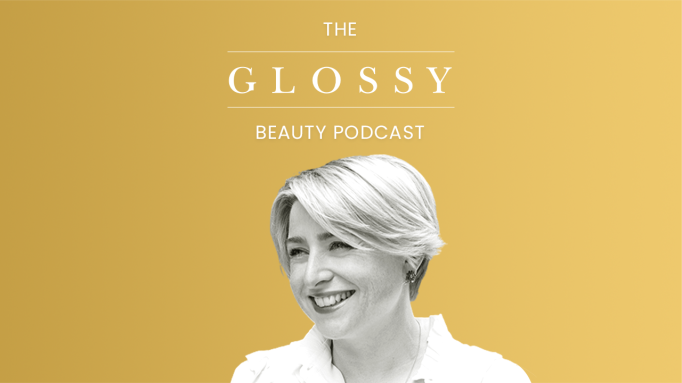 Subscribe: Apple Podcasts | Stitcher | Google | Spotify
You have read the maximum number of free articles.
Glossy
+

Membership

Subscribe now for access to unlimited Glossy content, premium research reports, exclusive newsletters, invitations to member-only events and more.
This content is available exclusively to Glossy+ members.
Glossy
+

Membership

Subscribe now for access to unlimited Glossy content, premium research reports, exclusive newsletters, invitations to member-only events and more.
Gillian Gorman Round may have spent her career in big beauty, from L'Oréal to Gucci Group to most recently Revlon, but she couldn't turn down the opportunity to become CEO at Kjaer Weis, even in the middle of a pandemic. Like her former boss Revlon CEO Debbie Perelman, Gorman Round is one of the few female CEOs in the beauty industry today. She joined the organic and refillable makeup brand in December 2020.
Many of Kjaer Weis' points of differentiation are catching on industry-wide, namely its organic formulas, high performance, and sustainable and refillable practices. As such, Gorman Round believes the brand awareness opportunity is ripe for the taking. This is especially true since founder and makeup artist Kirsten Kjaer Weis has been perfecting that proposition for 11 years. It helps that Waldencast, which recently announced its better-for-you SPAC, recently took a majority stake in the brand.
Advertisement
"Kirsten, when she founded the brand a decade ago, was the very first creator to be able to develop certified organic, high-performance, refillable, sustainable products. Now we see a decent amount of activity within that space…but [in] certified organic, which is our principal and our philosophy, we really stand alone, " said Gorman Round on this week's episode of the Glossy Beauty Podcast.
Throughout the pandemic, Kjaer Weis was able to own that point of view digitally and with retail partners. To date, its DTC business, which is up 300% for the year, accounts for 50% of the business. Sales in the wholesale segment, which makes up the remaining 50%, doubled year-over-year.
"It's not that we are shifting 50% of our business to DTC because our wholesale business isn't performing," she said. "A rising tide lifts all boats."
Below are additional highlights from the conversation, which have been lightly edited for clarity.
Advertisement
Spreading the Kjaer Weis gospel
"What's critical for us is to tell our story and to do so through the right channels, the channels that are really relevant to our consumer, in a way that is incredibly consistent. Quite often as marketers and brand leaders, we get bored of telling the same story, thinking that because we've heard it so often, everybody has heard it so often, and that's not actually the case. The consumer who is living life on a scroll needs to see consistency from a brand to really understand what it is. Of course, that can be from your own storytelling, or from the use of influencers or people within the industry that can tell your story for you. So absolutely our greatest focus, in terms of marketing, is to increase brand awareness and to ensure that we are telling our story consistently. We're on a journey now with paid media, with social media and utilizing the right influencers that we haven't been able to do as a brand before."

Wider distribution
"I'd like us to be really fabulously productive post-pandemic, where we are. I am not anti-new distribution at all. But, I think it comes back to the foundation of our brand, which is really thoughtful. It's also to make sure that, when we do open new distribution, it makes sense in terms of the partnership and in terms of it being an incremental consumer and an incremental opportunity. We [must also] be set up as a business to be able to really drive new distribution. I think small companies can often make the mistake of opening distribution that they're actually not ready for yet. We are ready for new distribution, but I'd want to be very mindful that it was mutually advantageous to both the partner and Kjaer Weiss, before pressing go on that… It has to be right and it has to be right for everybody. That gold rush of just opening doors doesn't work and particularly not in the climate that we're seeing now."
The changing face of luxury
"I think the new luxury is something that is really important, and it comes back to a word that I've used a lot through our lovely chat and I use a lot in the office, which is about being thoughtful. It is about products with a purpose, that really feel right, that solve a problem and bring joy. There is a responsibility in that development to make sure that as we do that, we are using the best ingredients, and that every element that we can control within the supply chain and packaging is as responsible to the environment as possible. I think that for me — and I think that's where most consumers are going — it's a luxury to know something that you're using is going to work, that you're going to love it and that it is doing its best to leave things better than they found them. That's luxury. Luxury is not having everything all of the time. Luxury is having products that one loves and that one relies on and that one feels are a critical part of their day."
Get news and analysis about fashion, beauty and culture delivered to your inbox every morning.